Table of Contents
Source: Depositphotos
The current bear market took a significant toll on the cryptocurrency market, with major currencies like Bitcoin and Ethereum sliding down 75%-85% from their all-time highs. With cryptocurrency prices crashing to new lows, investors became pessimistic about the future prospects of the market, leading to decreased trading volumes.
However, it's important to note that crypto bear markets are a natural part of the market cycle. Investors should be prepared for the possibility of market downturns and adjust their investment strategies accordingly. In addition, many experts believe that the crypto bear market presents the ideal opportunity to build crypto projects.
How the Bear Market is the Best Time to Build
The crypto bear market can be the best time to build because it presents a unique opportunity to invest time and resources in building a solid foundation for your project or business. Here are some reasons why.
Lower competition: Many people lose interest in cryptocurrencies and sell their holdings during a bear market. This results in lower competition in the market and a reduced number of new projects being launched. As a result, it is easier for developers to stand out from the crowd and gain attention for their projects.
Lower costs: As the market goes down, the cost of resources like computing power, hosting, and other infrastructure may decrease. This can be an excellent time for developers to invest in their project's infrastructure and lay a strong foundation at a lower cost.
Time to focus: There is less hype and excitement around cryptocurrencies during a bear market. This can give developers the time and space to focus on their projects and build a solid product without being distracted by the latest market news or price fluctuations.
Evaluating mistakes: The bear market is an excellent opportunity to learn from past mistakes and improve projects. It is an opportunity to assess what worked and what did not work during the previous bull market and make the necessary changes.
Build a loyal community: In a bear market, people who remain invested in cryptocurrencies are typically more committed and devoted to the ecosystem. This can be an excellent opportunity to build a strong community around projects and develop relationships with people who share the project's vision.
Overall, a crypto bear market can be challenging but can also provide valuable opportunities to build a strong foundation for a project or business. By focusing on building during these times, developers may be setting themselves up for success when the market eventually turns around.
Steps Crypto Users Can Take While Waiting for the Next Bull Run
The cryptocurrency market has been known to experience cycles of price surges and drops, and investors can sometimes face a waiting period for the next bull market to arrive. Here are some steps that users can take while waiting for the next bull run:
Research: It is essential to educate oneself about the cryptocurrency market continually. Users can research different cryptocurrencies and their growth potential, read about the latest developments in the industry, and stay up-to-date with news and events that may impact the market.
Portfolio Management: Users can analyze and re-evaluate their cryptocurrency portfolios. It is essential to assess the performance of one's current holdings, evaluate the risks, and consider diversifying the portfolio with stable coins or alternative investments.
Set realistic expectations: It's important to remember that the cryptocurrency market can be volatile, and price fluctuations are normal. Setting realistic expectations for the market and being patient for the next bull run is critical to success in this industry.
HODL: HODLing, or holding onto one's cryptocurrency investment for the long term, is a popular strategy for those who believe in the market's long-term potential. Users can consider holding onto their investments rather than panic-selling during a bear market, which may result in losses.
Risk management: It is important to remember that investing in cryptocurrency carries risks. Users can consider setting stop-loss orders to limit potential losses in case of market downturns or investing only a portion of their portfolio in cryptocurrency.
Stay informed: Keeping up to date with the latest news, developments, and trends in the industry can provide insight into potential opportunities for investment or market shifts. Users can follow reliable information sources such as cryptocurrency news websites, social media accounts of cryptocurrency influencers, and forums or groups for cryptocurrency investors.
As the cryptocurrency market awaits an imminent bull run in the future, below are five blockchains to have on your radar in 2023.
Venom
Operating under the Abu Dhabi Global Market (ADGM) jurisdiction, Venom is the world's first licensed protocol. This guarantees its security, reliability, and regulatory compliance, making it appropriate for Web3 projects' widespread acceptance. It also features a unique architecture that combines dynamic sharding technology with L0 Masterchain, L1 workchains, and shardchains. As a result, a blockchain with great performance, infinite scalability, and lightning-fast speed is produced. All these work together to achieve high throughput on the blockchain, guaranteeing minimal transaction costs (less than $0.0002 average cost).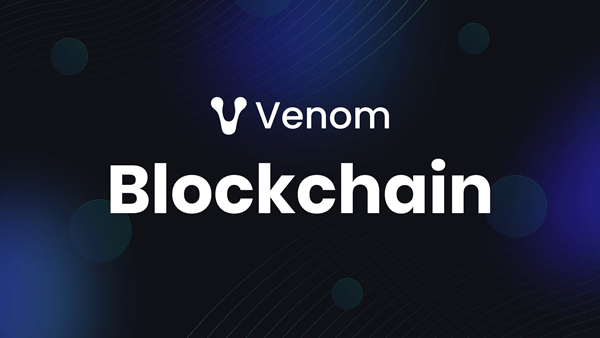 Founded by Dr. Kai-Uwe Steck, Venom's leadership team includes Peter Knez, a former chief investment officer of BlackRock and global chief investment officer of Barclays Global Investors, and Mustafa Kheriba, a board member for numerous family offices and an expert in long-term investments in the Middle East and North Africa.
Venom sees community development and collaboration as the key to creating a more interconnected Web3 future. It has collaborated with prestigious Web3 initiatives like Hacken to establish security frameworks in DeFi and with projects like Developer DAO, Hub71, and DAO Maker to provide technical assistance and foster the expansion of budding Web3 enterprises. Venom Ventures Fund has pledged $1 billion to foster innovation by assisting and nurturing Web3 startups alongside Iceberg Capital.
Venom has outlined some major plans in its future roadmap and initiatives. Venom is working on a potential testnet alongside ten dApps created on the Venom blockchain. The dApps include Venom Wallet, a non-custodial wallet and the key of the Venom ecosystem, as well as Venom Bridge, VenomScan, Web3.World, a DEX, and Oasis.Gallery, an NFT Marketplace. Users can easily swap tokens to interact with other networks on Venom Bridge and VenomScan, respectively.
Finally, Venom will continue to work to establish partnerships with key industry players while advancing projects like the development of innovative dApps.Read this Venom blockchain guide to learn more about Venom.
Aptos
Aptos is a move-based Layer 1 blockchain platform that aims to make decentralized finance (DeFi) accessible to everyone, regardless of their technical expertise or financial resources. The platform is designed to be user-friendly, secure, and scalable, focusing on enabling seamless transactions, low fees, and high-speed processing.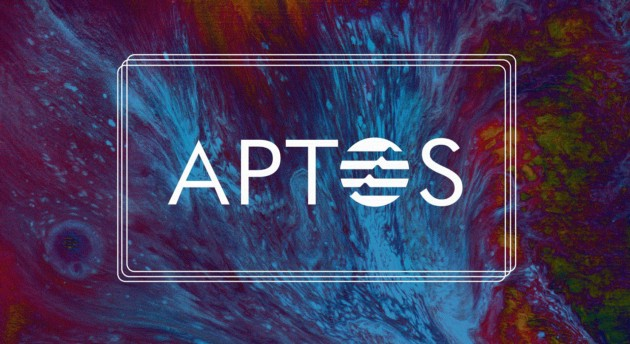 Born from Diem, a failed blockchain project from Meta (formerly Facebook), the Aptos blockchain was developed by Aptos Labs in 2021. The Aptos Lab team in charge of the Aptos project features former engineers and leaders from Meta's blockchain Diem and wallet Novi and Move programming language, including co-founders Avery Ching and Mo Shaikh.
Aptos raised $350M across multiple funding rounds from Web3-focused investors, including Andreessen Horowitz, Multicoin Capital, and Binance Labs — their latest funding happened on Sep 15, 2022, from a Venture - Series Unknown round. These funds were enough for a successful devnet and a series of testnets.
Aptos garnered more significant traction after that. The Aptos "Autumn" Mainnet went live on October 17, 2022. The Layer 1 project later added Names Services and agreed to a partnership with Google Cloud to run a validator node on Aptos and jointly launch accelerator programs and hackathons to foster increased adoption of Web3. The Layer 1 blockchain also launched its native utility token, APT, which currently ranks in the world's top 35 cryptocurrencies by market cap with a market value of over $1.9 billion.
The next steps in the Aptos roadmap include attracting new Web3 projects, delivering higher transactions per second (TPS), making improved configurations and upgrades, and Web3 education. In May 2023, Aptos will collaborate with Outlier Ventures, a Web3 accelerator and incubator, to launch a $100,000 fund to provide early-stage crypto startups with mentorship and education.
LayerZero
LayerZero is a blockchain protocol that enables omnichain communication and interoperability, allowing developers to build decentralized applications across multiple blockchains. The blockchain network guarantees authentic transactions with configurable trustlessness. LayerZero connects dApps across chains using on-chain Ultra Light Nodes, which achieve the security of a light node with the cost-effectiveness of a middle chain.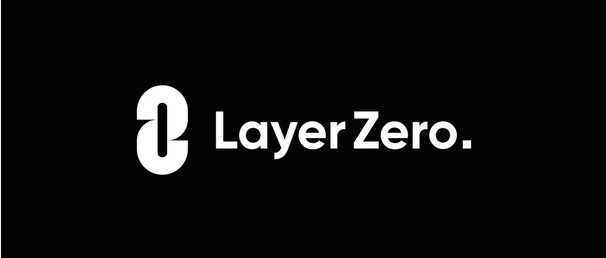 LayerZero is developed by LayerZero Labs and co-founded by world-class engineers: Bryan Pellegrino (CEO), Ryan Zarick (CTO), and Caleb Banister (Principal Engineer). These individuals have previously founded startups together, and co-published academic research with Noam Brown and Facebook AI Research.
Thirty-two (32) investors have contributed to LayerZero Labs' funding, including Sequoia Capital, Paypal Ventures, Defiance Capital, and others. Between 2021 and 2023, the team raised $293.3 million in seven fundraising rounds. Their latest funding was raised from a Series B round on Apr 4, 2023.
In addition, LayerZero Labs developed the Omnichain Fungible Token (OFT) standard, a multichain standard for fungible tokens. An OFT is a general-purpose fungible token standard that works with different established fungible token types that exist across chains. In February 2023, Trader Joe announced an integration with LayerZero Labs to launch $JOE as an OFT to unlock deeper liquidity, facilitate easy crosschain transfers and expand availability for the Trader Joe community.
Fuel Network
Fuel Network is an execution layer designed to introduce modularity into blockchains, making monolithic blockchains more scalable. It was created as a Layer 2 scaling technology on the Ethereum blockchain and deployed in 2020. Layer 2 networks have grown in both number and utilization, but they still face the challenge of higher gas fees during network congestion. Fuel Network is built to optimize blockchain transactions, reducing the impact of gas fees. The blockchain's stack is supported by parallel transaction execution, Fuel Virtual Machine (FuelVM), and the Sway language, which combine to make up its three main pillars.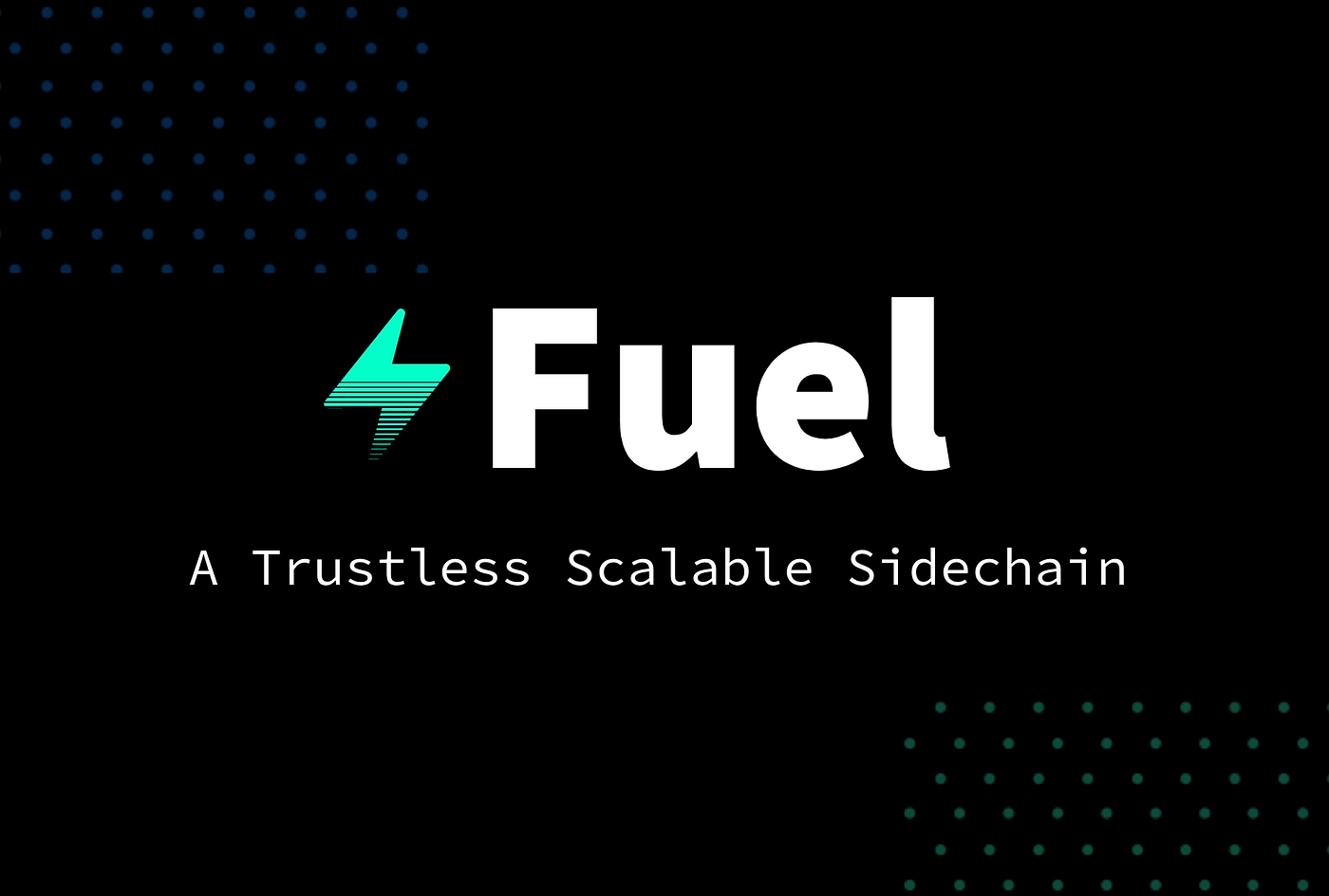 The project's development team is led by John Adler, co-founder of Fuel Labs, Nick Dodson, CEO of Fuel Labs, and Emily Herbert, core contributor of Sway Language and Fuel Labs.
Fuel Labs has successfully raised $81.5M over three rounds between 2021 and 2023, with 14 investors, including MH Ventures and Blockchain Capital, funding the project. Their most recent funding came from a Venture - Series Unknown round on February 21, 2023.
Fuel Network looks to support developers using Sway to build on its protocol. Fuel Network has established a grant program to help teams develop in its ecosystem, including the Beyond Monolithic hackathon. The grant ranges from $10,000 to $150,000.
Lisk
Lisk is an open-source Web3 application framework created with sidechain interoperability in mind. Its Javascript SDK offers developers an easy way to launch their Lisk-compatible blockchains. The LSK token serves as the native coin for the Lisk blockchain, and the network uses Delegated Proof-of-Stake (DPoS) to reach consensus.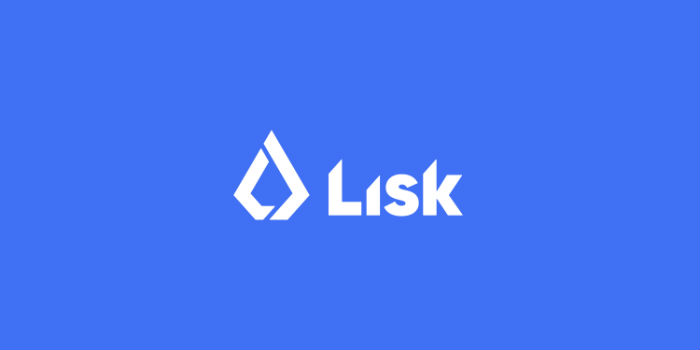 Lisk was co-founded by globally recognized crypto entrepreneur, Max Kordek (CEO), and veteran crypto developer, Oliver Beddows (CTO), in 2016. The same year, they also co-founded Lightcurve, a renowned blockchain studio headquartered in Berlin. Lisk raised over 14,000 BTC during its initial coin offering (ICO). The LSK is currently ranked 186th in the world cryptocurrency market by market cap, with over $143 million in market value.
Lisk is looking to launch a grant program in 2023 to ensure entrepreneurs can access capital to get critical project resources. The grant amount will reach up to $270,000 (CHF 250,000).
Conclusion
Venom, Aptos, LayerZero, Fuel Network, and Lisk are blockchain platforms that deliver unique features and functionality to the blockchain. These blockchain projects focus on creating decentralized applications, platforms, and networks that leverage blockchain technology to address specialized challenges.
To keep up with the latest news and developments from these projects, it's a good idea to follow relevant subreddits, social media accounts, and official blogs. You can also sign up for newsletters or join online communities to stay up-to-date. Additionally, attending industry events, such as conferences and meetups, can be an excellent way to network and learn from experts in the field.