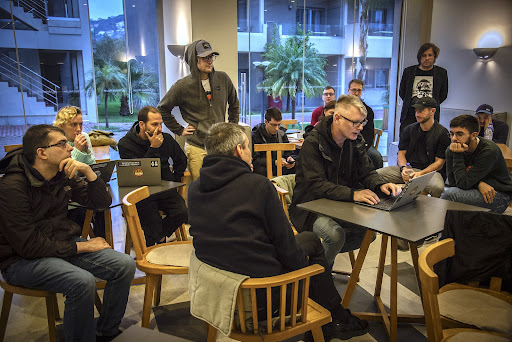 Privacy startup Nym Technology raised $13 million in its latest funding round led by Andreessen Horowitz, at a valuation of $270 million.
This fresh fundraising comes after raising $6.5 million from Polychain Capital in July and a $2.5 million seed investment in 2019, which was led by leading cryptocurrency exchange Binance's VC arm.
"Encryption is becoming an incredibly important component of the internet today, and Nym provides privacy at the very bottom layer as a foundation for other private solutions to be built on top," said Ali Yahya, general partner at Andreessen Horowitz.
Other investors this time included Barry Silbert's Digital Currency Group, Huobi Ventures, Fenbushi Capital, Tayssir Capital, HashKey, and over two dozen more.
The new capital is already being deployed by the project to increase its headcount to 30 from the current eight-member team. Nym has also recruited whistleblower Chelsea Manning, former US Army intelligence analyst, who leaked thousands of classified documents in 2011.
Nym's co-founder George Danezis has also rejoined the project in October. He briefly left the project to help the social media giant Facebook with its own digital currency Libra, rebranded Diem, after it acquired Danezis' other company Chainspace.
Nym is also planning to release a grant program for independent third-party developers, starting next year.
Making the internet more private
Founded in 2018, the Switzerland-based Nym is developing the infrastructure to prevent data breaches by protecting metadata. The project obfuscates internet data through its system called a mixed network or "mixnet."
In addition, Nym also offers credential service through which users can privately reveal part of their data at their own discretion for necessary authentication.
Recently, Nym technology launched its desktop wallet for mixnodes to bond, delegate, receive rewards, and more. Mixnet operators get rewarded for mixing traffic with tokens, but to be part of the mixnet, mixnodes have to stake their tokens, and other token holders can also delegate additional stakes to them to show their preference. Mixnodes are rewarded in proportion to their total stake and the quality of their service. It ensures the security of the system by making it harder for an adversary to construct a path of malicious nodes.
Last week, the Nym team coded up its tokenomics and deployed it to testnet. As per its whitepaper, NYM is necessary for the functioning of the Nym network as it is required by all actors to participate in the network, which will be fully operational at launch.
"In a nutshell, NYM rewards participation helps prevent network abuse and incentivizes the reliability and availability of the network as it scales up to meet growing demand," it said.
While currently operating in test mode, Nym aims to go live at full capacity before the year is over.
Besides relaxing the desktop wallet for node operators to pledge their tokens and join the Nym network, it also open-sourced its Mixnet Explorer.

Disclaimer: This article is provided for informational purposes only. It is not offered or intended to be used as legal, tax, investment, financial, or other advice.