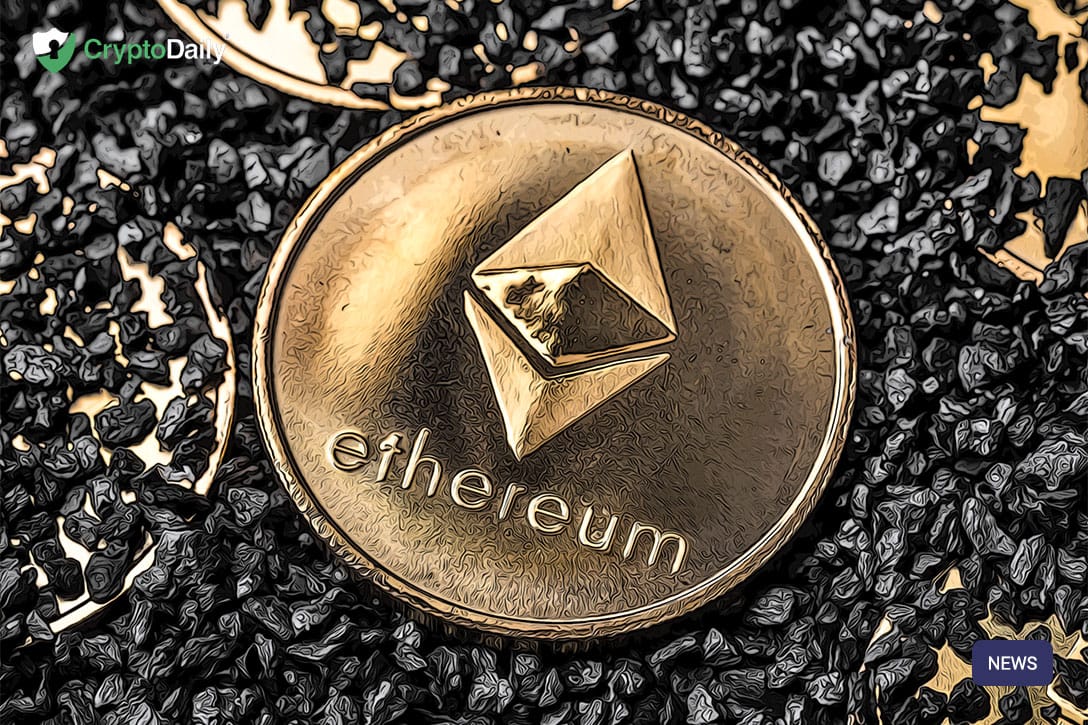 Quick take
1 minute read
One thing in the crypto space that hasn't been spoken about for awhile is Ethereum 2.0.
The pressure is seemingly piling up for developers on the project to deliver on time and as they work hard, Quantstamp has finished an audit of Teku software and has also vouched on its capabilities.
One thing in the crypto space that hasn't been spoken about for awhile is Ethereum 2.0. The pressure is seemingly piling up for developers working on the project in order to deliver on time and as they work hard behind-the-scenes, the smart contract auditing company Quantstamp has finished an audit of Teku software and has also vouched on its capabilities.
For those that don't know, Teku software allows stakers of Ethereum 2.0 to get involved with mining which is a massive part of the chain upgrade. The CEO of Quantstamp, Richard Ma has said that phase 0 is just around the corner four Ethereum 2.0.
Auditing Teku software was allegedly much easier said than done and took a lot of effort as clients are excitedly awaiting phase 0 of Ethereum 2.0 before the end of this year.
The CEO explained:
"Client teams have spent countless hours coordinating, testing, and working with auditing firms to ensure that the foundation of Ethereum 2.0 is ready for delivery."
Testnets for Ethereum 2.0 have been ongoing over the past few months and they have definitely hit some obstacles along the way. One worth noting is the Medalla testnet which has been running since August and according to reports, the system has given developers "the expertise but also cited loopholes, a recent report indicates it has suffered low participation, especially from validators."
Despite these obstacles that the teams have run into during testnet phases, the project is seemingly ready for launch.

For more news on this and other crypto updates, keep it with CryptoDaily!
© 2020 CryptoDaily All Rights Reserved. This article is provided for informational purposes only. It is not offered or intended to be used as legal, tax, investment, financial, or other advice.
Sourced Development Group Launches Partnership with Ducatus to Tap a New Breed of Property Investors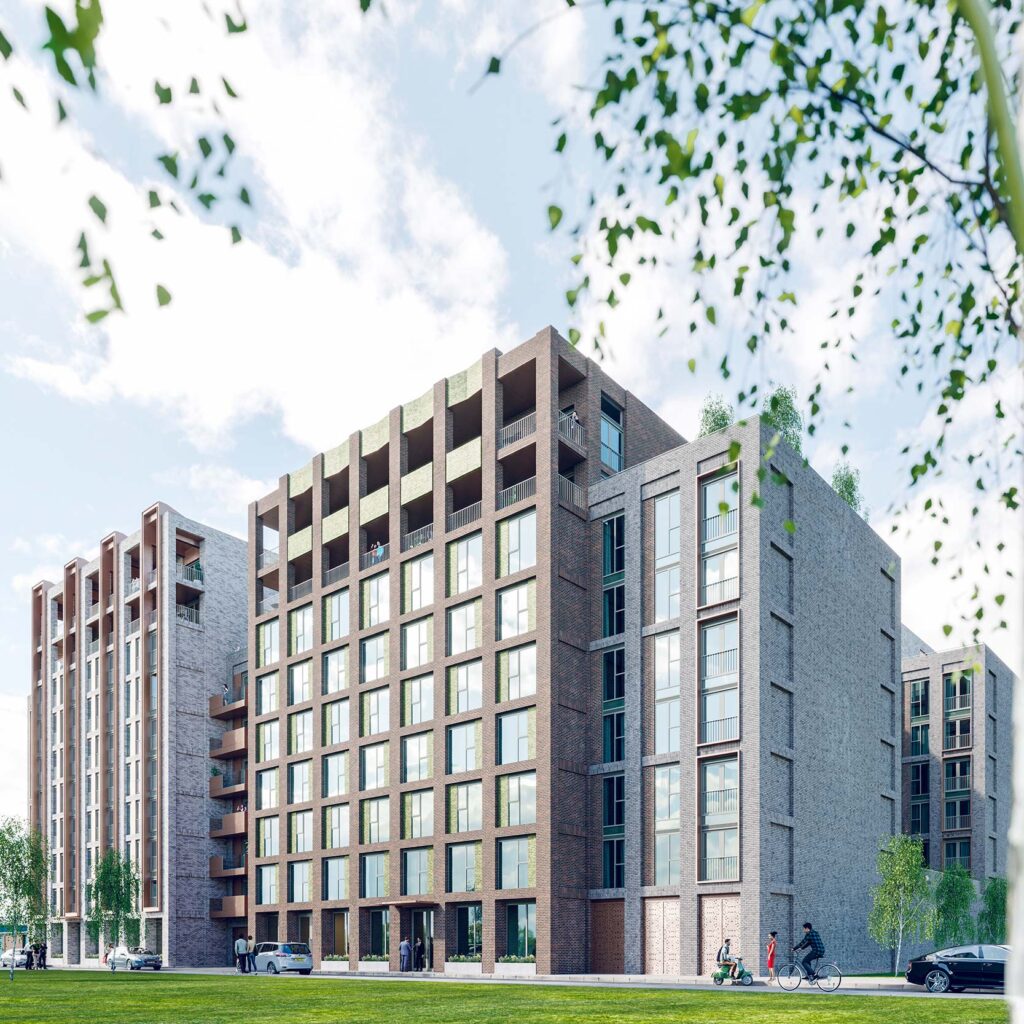 19 November 2020, Singapore - One of the most progressive and reputable property investment companies in the UK, Sourced Development Group has been known to deliver landmark developments which provide capital growth opportunities to clients.
Some of these developments include properties in Liverpool and Manchester, which have proven to attract property investors worldwide. It currently has four large developments under construction with an estimated value of £270m.
The company - which prides itself with a com- bined 250+ years development and investment experience - recently launched Kingsway Square - luxury residential apartments offering stunning views of Liverpool's famous city skyline.
The partnership with Ducatus through
Ducatus Property aims to expand and develop a new market – a more forward-thinking community of consumers, looking for investment opportunities that will allow them to purchase properties using digital currency.
With this strategic partnership, Sourced Development Group and Ducatus Property usher in a new era of buying and selling properties.
This is an era that advances digital economy and introduces new types of payments for a new generation of property investors who believe in a cashless future.
This movement of going cashless has been gaining considerable momentum over the past years. A movement that inspired Ducatus to work on its mission that goes beyond just the
creation of digital money: it is to develop a framework that promotes a digital economy, that will provide people with the necessary tools so they can mould their own financial future and create generational wealth.
To kick off this partnership, Ducatus offers buyers of Ducatus Coin a chance to win a Kingsway Square luxury studio apartment.
To purchase, interested customers buy online via https://www.ducatuscoins.com. This is for a limited time only so everyone is encouraged to avail the promo today.
To learn more about Sourced Development Group and the Ducatus group of companies, visit:
https://sourceddevelopmentgroup.com
How Yield Farming Is Responsible for DeFi's rapid Growth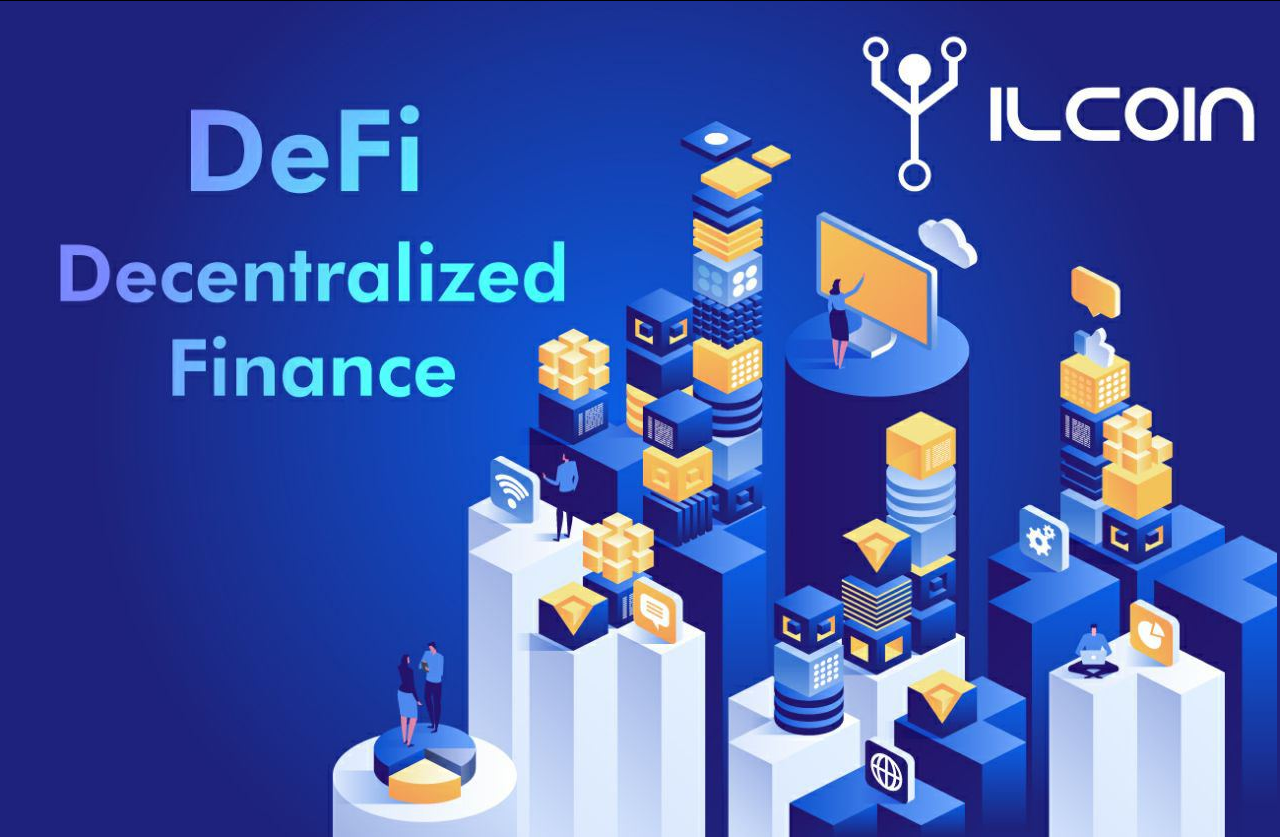 The year 2020 has been a roller coaster ride for cryptocurrencies, stablecoins, and, most significantly, decentralized finance. Earlier in February, before the full-blown pandemic and the aftermath in the digitized world, no one could have predicted that decentralized finance would massively impact the blockchain space as much as it has. With a total value locked of $11b, assets locked in DeFi have increased to almost 20-fold its value in January.
On an immense scale, DeFi has offered multiple users peer-to-peer banking systems to exploit traditional banking services like credit systems on a decentralized basis. Of course, there are many reasons and explanations for the growth of the DeFi space; one recurring topic is yield farming.
Yield farming
Yield farming is a summative term that describes moving crypto assets around to derive maximum yields while underpinning some significant risks. Yield farmers use different strategies that involve borrowing and lending while offering collateral as a "stake."
In most cases, the crypto asset is a stablecoin, and the yield farmer offers his asset to a permissionless liquidity pool; this way, the yield farmer earns passively from the liquidity pool. Unlike traditional banking and finance systems where interest rates are usually less than 1%, some yield farmers have made annual percentage yields of 10,000% on their assets. Profitability in yield farming depends on how quickly you can move your asset and the reward system of the DeFi protocol.
Although DeFi has been around for roughly three years, it gained little attention for most years. However, its popularity quickly rose in June 2020 when Compound started distributing its new governance token, COMP, to its protocol users. With a properly decentralized product, COMP owners began to earn more tokens by providing liquidity to the pool in a process described as liquidity mining.
In the past, some token protocols like Focoin and EIDOS had often rewarded users for performing transactions, similar to liquidity mining protocol. However, COMP'S token was some sort of awakening, and by July 2020, liquidity mining had spurred the use of DeFi and attracted a sea of new users. The total value locked in DeFi assets quickly crossed the $1b mark and then crossed the $10b mark.
Risks of yield farming
Today, there's a lot of argument bordering around the sustainability and longevity of yield farming protocols. Most of the argument against is directed at the risks undertaken by yield farmers and how it makes them different from gambling. Some of the risks are discussed briefly:
Smart contract bugs: In a harmless attempt to eliminate go-betweens and intermediaries, yield farming protocols are built using smart contract protocols on ERC-20. However, a bug or malicious software can completely ruin a DeFi protocol and is by far the most significant risk of yield farming.
Liquidation risk: When obtaining a loan, collateral is often provided. Similarly, in borrowing a token on a DeFi protocol, the collateral must be maintained above a certain amount; else, the borrower will be liquidated immediately by the smart contract.
Some other significant yield farming risks include increasing gas fees and the risk of strategy.
Yield farming has outperformed our expectations and has brought many new tokens to the limelight. Of course, we can predict as much as we can, but only time will reveal how sustainable these protocols will be. For now, Yield farming has been profitable; investors can sit back and enjoy the ride.
TronSuperStars platform - in-depth description
TronSuperStars - is a new decentralized platform that revolutionizes the combination of gambling and DeFi trends. On the platform every player has the opportunity to increase profit through his gaming skills. Most of the games on the platform are PvP (players play with each other).
Thanks to the platform's microservice architecture, third party game developers can easily integrate their decentralized games on TronSuperStars and monetize them. Integration with the platform and its smart contract system is made through the TronSuperStars API.
There is no strong competitor on the market today, whose concept would be based on the PvP mode and a special in-game non-transferable token SDUST, which essentially reflects the level of player gaming skills. It is possible to get SDUST only by winning games.
According to the latest analytics, it will take at least another 11 months for this niche to be fully occupied by competitors. TronSuperStars are ahead of the trend.
A unique feature of the platform is the presence of a dividend pool. STARS holders get payments from the dividend pool if they temporarily freeze their tokens.
What is STARS Token?
The STARS token is the most valuable thing in TronSuperStars ecosystem. It is a token that allows to receive dividends and take part in various gaming events.
Current use cases for STARS tokens:
Dividends — users can freeze STARS on the platform and receive regular payments from the dividend pool

Jackpots — STARS holders participate in special jackpots

Payment instrument — users can pay with STARS for additional attempts in single games.

Pharming: users will be able to earn money by participating in liquidity pools on decentralized exchanges ..

Staking: STARS holders will be able to receive even more STARS

Voting: holders can participate in choosing the next game to appear on the platform.
7,000,000 STARS will be provided for farming and staking on Ethereum and Tron blockchains.
STARS as a tool for generating passive income
After each win, the user receives STARS and TRX as a reward, if the user loses, he still receives STARS. Each player can freeze their STARS tokens on the platform to receive TRX from the main dividend pool.
Active players and STARS holders who regularly play and improve their gaming skills can drastically increase their income by participating in monthly rating lists and jackpot pools. The platform takes from 5% to 10% fee from each game and directs them to the main dividend pool, and regularly distributes it among the holders of STARS tokens through a smart contract. After the launch of the BETA version of the platform, STARS holders received $ 25,000, and the total turnover amounted to $ 500,000.
Data provided by Dapp.com — https://www.dapp.com/app/tronsuperstars
Comparing TronSuperStars to other projects
To demonstrate the benefits of TronStars, we have compiled this simple comparison table.


TronSuperStars roadmap
According to the roadmap, the team was supposed to release one game in the first month after 6 months, another 1 game.
TronSuperStars was able to significantly speed up the process thanks to the support of the community and released GRIND and two versions of the Fool game, and one non-card game RPS Cryptolord.

Open Face Chinese Poker
RPS Cryptolord
Tronstars Roadmap for next 6 month
Each project contributes to the TronSuperStars ecosystem, increasing its value.
Four games are available on tronsuperstars.cc at the mome
Fool is an exotic russian card game for the first time on the blockchain;

Fantasy is a thriving MVP based on OFC Poker rules;

GRIND

RPS is a strategy game from the ICQ era!
TronSuperStars token sale will take place on October, 13th on official site.
STARS token will be listed on Uniswap and Justswap on October, 14th
1xBit Introduces EOS For The Best Crypto Gambling Experience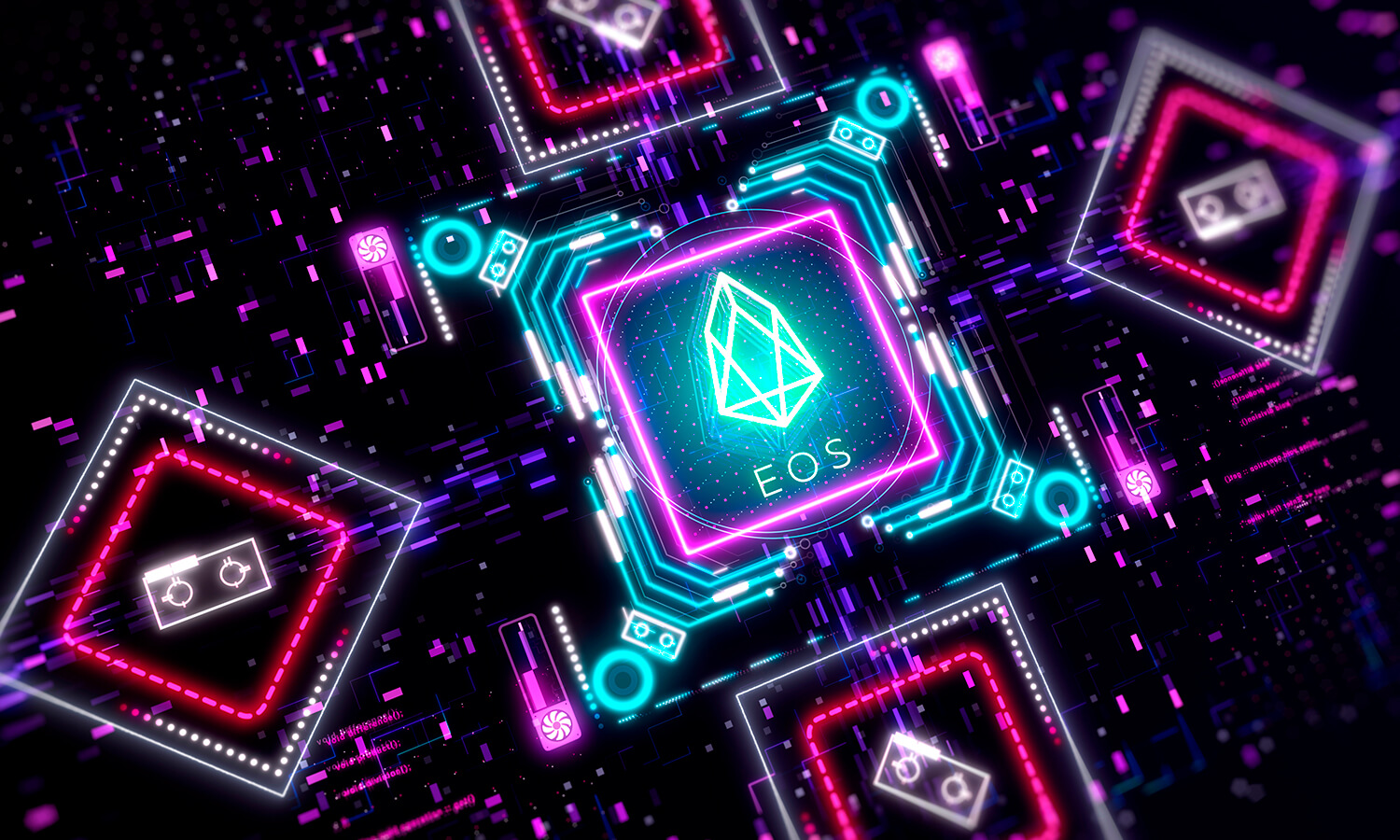 1xBit Introduces EOS for The Best Crypto Gambling Experience

1xBit adds EOS to its list of supported cryptocurrencies.

1xBit is stepping up its efforts to create a platform that not only contributes to the cause of advancing cryptocurrencies but also creates opportunities that change lives. This crypto casino is kicking off support for EOS, a cryptocurrency that's making a lot of progress in creating an inclusive digital financial economy.

EOS is making a global impact through fundamental and technical advancements to prepare cryptos for global adoption, which is something 1xBit is deeply invested in. For that reason, the online casino is excited to allow players to bet and win big with their favorite cryptos. To do this, 1xBit is continuously working on expanding its network of supported cryptos to accelerate its establishment as an inclusive crypto casino.

What Are EOS Benefits?

Cryptocurrencies came in all packages. Besides near real-time settlement, EOS promises a lot of benefits that 1xBit users can take advantage of today. EOS is also a DApp platform that allows literally anyone with basic code knowledge to create and launch DApps. The platform supports all programming languages, which opens the ecosystem to all app developers and entrepreneurs, thereby driving the liquidity and value of the token.

1xBit aims to link people to the best of the cryptocurrency gambling world, and EOS is a true testament to this pillar. EOS uses a unique ownership model that distributes the network's resources proportionately to the stake a user owns. As a result, owning this crypto entitles each user to a specified number of transactions determined by the size of their stake in the network. With this model, EOS eliminates transaction fees almost entirely.

The Safety of EOS

1xBit is committed to ensuring that the global cryptocurrency community they are a part of is a place where every player feels they belong. To this day, there have never been any security or safety concerns about the network. The crypto has been around for three years, yet it has managed to maintain a clean record.

EOS employs WebAuthn support, which eliminates the need for secondary software to ensure platform security. The clear advantage here is that anyone can jump on this bandwagon at any time.

EOS for Betting
As EOS processes transactions fast and at no cost, it is an ideal cryptocurrency for betting. 1xBit is one of the crypto casinos on which EOS can be used to play games and bet. The company has expanded and now has more than 20 cryptocurrencies available for players on the platform, including ETH and EOS. After completing a simple registration 1xBit gives a huge welcome bonus of about 30 000 EOS which equals 7BTC at the time of writing. The account created supports multiple currencies, and you can play completely anonymous. Also, you can easily withdraw your wins at no charge.
Because of EOS' characteristics of fast transactions with no fees, it can be called a perfect cryptocurrency to make a bet on a reputable online gambling platform, and if you are looking for a betting coin, this may be a good option to consider on 1xBit.