Every day is a struggle for the average crypto investor. They're putting lots of time and effort into researching and acquiring cryptocurrencies with every little bit of extra savings they can stash away. Then there is the question of which exchange to sign up with. Do you go with bigger exchanges with massive security infrastructure in place like Binance or Coinbase? Maybe you go to localbitcoins? But what happens if one of those exchanges is hacked, or even
worse, your coins are stolen? As crypto adoption starts to trickle into the mainstream, we need to consider these kinds of worst case scenarios.
Despite all of its efforts and a security-first approach, Binance recently made public a massive hack of it's exchange in which hackers cleared out 7000 Bitcoin, worth over $42 million dollars. Binance CEO CZ Zhao then announced on Twitter that Binance would undergo an unscheduled maintenance that would impact crypto deposits and withdrawals for the millions of their global customers. In other words, Binance got screwed despite their best efforts to thwart hackers, and needed to get to the bottom of the security breach. And all the while, users couldn't move their funds for an unknown amount of time. After several days of Binance users being unable to move their funds, the exchange did finally re-enable it's deposits and withdrawals, but what if it didn't because YOUR CRYPTOS WERE GONE?!
When a leading and security-focused exchange like Binance gets hacked in the way it did, the crypto community does not tread lightly. This was a major lesson for Binance on what it means to be security focused, and for the average investor in protecting your assets. The lesson for that investor is to not leave your investments in the hands of even the most "secure" exchanges. Many investors have taken a call to action to get a crypto hard wallet and take
control of their own assets before the next big hack.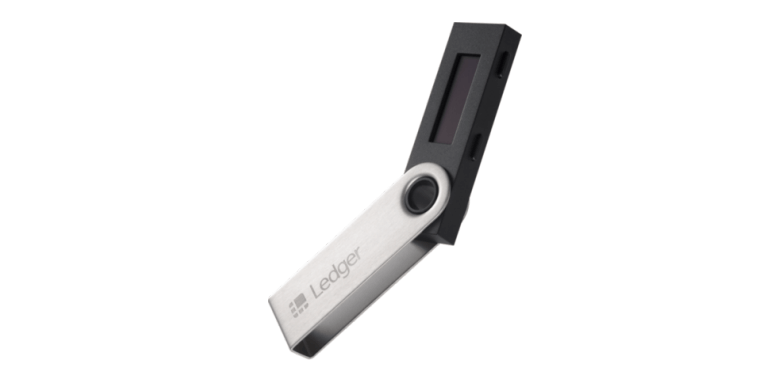 Ledger Nano S hardware wallet (above)
Crypto hard wallets like Ledger and Trezor act as cold storage for your cryptocurrencies and remove the assets from the "hot wallets" hosted on and controlled by these crypto exchanges and puts the control of your crypto into your hands in an encrypted USB-like device (it is literally in your hands). Although the process sounds complicated and scary, moving your coins to this safe and secure hardware is much easier than you would think, and will help you sleep better at night. As the saying goes, not your keys, not your coins. In other words, if the crypto isn't in your hands, you don't technically own it.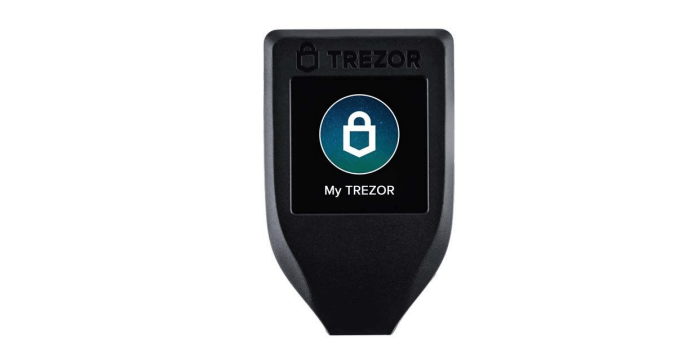 Trezor Model T hardware wallet (above)
To move your crypto assets to a hardware wallet, first you will need to purchase one from either Ledger or Trezor's official website. They offer a few different options and designs, and support an array of different cryptocurrencies. Additionally, many models allow you to store multiple cryptocurrencies simultaneously on the same device, but be sure to read about the device and the cryptocurrencies it currently supports, as you can lose your crypto if you try to move unsupported currencies to the device.
Second, once you've purchased your hardware wallet, READ THE INSTRUCTIONS CAREFULLY on how to set it up properly. Their step-by-step guide will be much easier than assembling a bike or IKEA furniture, but please pay close attention to detail as the setups on the devices are constantly changing as new features are added.
Next, you will need to locate the "receive address" for your hardware wallet (should be shown as part of the setup). This is a public address that crypto can be received at. This will be either a string of letters and numbers that you will want to copy and paste, or a QR code that you can take a picture of with your phone.
In your crypto exchange, you will have an option to "Send" or "Withdraw" your coins. Select this option and then you should see a place to enter a public address of the hardware wallet you just set up in the previous step. Make sure you TRIPLE-CHECK your information. Once you send to the address you have specified, it will go to that address. If you happen to send to an invalid address, you can kiss your coins goodbye. That is why it is HIGHLY recommended that you send a very small test amount to the hardware wallet first to make sure you understand the process and that there are no issues when you decide to send larger quantities of crypto to the hardware wallet.
It is only a matter of time until the next big crypto exchange hack. As much as larger companies can try to protect customer's investments, there are always smart and savvy hackers looking to get a big payout for their efforts. And let's be real, hackers love crypto just like you and me, so we can expect crypto hacks to be a growing theme in the coming years as we see more and more adoption take root. While hardware wallets like Ledger and Trezor can help average investors to protect their crypto, there is never a fool-proof way to be 100% secure, but having your crypto on a hardware wallet is the best option right now to be the most secure. And as a wise HODLer once said, if it's not your wallet, it's not your crypto. HODL to the moon!
Marcus Henry is an American Journalist with over 11 years working in tech. He has been actively involved in the crypto community for the past three years and currently works out of Austin, Texas. He covers breaking news, writes perspective pieces and reflections and conducts interviews with industry professionals and community members. Follow Marcus Henry on Twitter- @MarcusHenryHODL