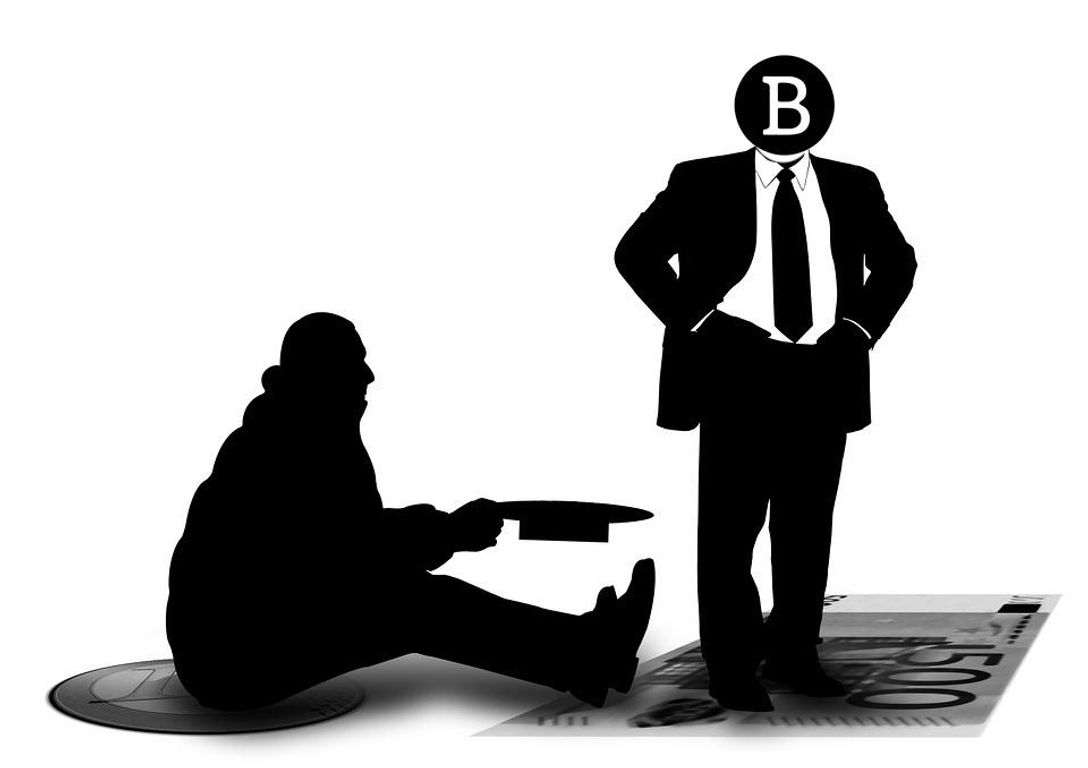 If you're one of the many people just starting to get into Bitcoin and other cryptocurrencies but find the price is way beyond what you can afford, congratulations, you're among the majority of people trying to get into cryptocurrency. Bitcoin is expensive, so is Ethereum and Litecoin to a lesser degree. The writing on the wall is getting much clearer for cryptocurrency by the day; it is here to stay for the long term. So what are your options if you have little to no money to get started but want to start earning cryptocurrency someway, somehow? There is still plenty of hope!
Earn While You Learn while watching 2-3 minute videos on Coinbase Learn. Coinbase Learn is a new part of the Coinbase Exchange that rewards current Coinbase customers for watching videos about a particular cryptocurrency. At the moment, they are giving away up to $50 in Stellar Lumens (XLM) when you watch their short videos and take a quick and easy one-question quiz after each video. If you are not yet a member of Coinbase, this opportunity could be even better, as you will receive an extra $10 in Bitcoin for signing up and making your first $100 purchase. Coinbase is one of the world's leading Crypto exchanges.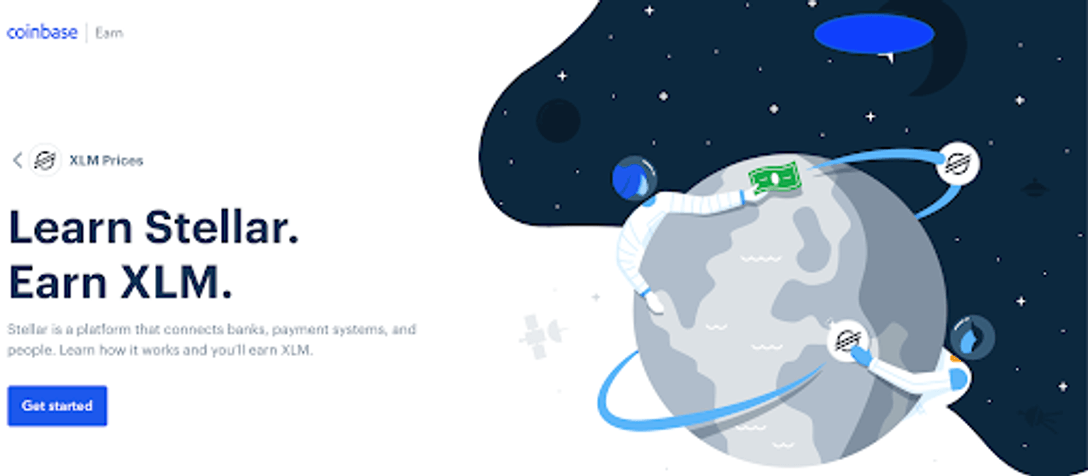 Sign Up For Voyager Exchange for iOS and receive $25 in free Bitcoin. Yes it really is that easy. Voyager is a new mobile-only exchange that was created by some very intelligent E-Trade and Uber alumni seeking to disrupt the crypto space and attract large institutional investors. This company has done some rather creative pivoting in this space by going public on the Toronto Stock Exchange earlier in 2019 to raise capital for further growth opportunities. This company appears to be on the fast track to disrupt crypto exchanges in 2019. They are already live in many US states and poised to launch internationally later this year. This free $25 offer is not going to last long, so I highly encourage you check this out sooner rather than later and sign up even if Voyager is not yet available in your region.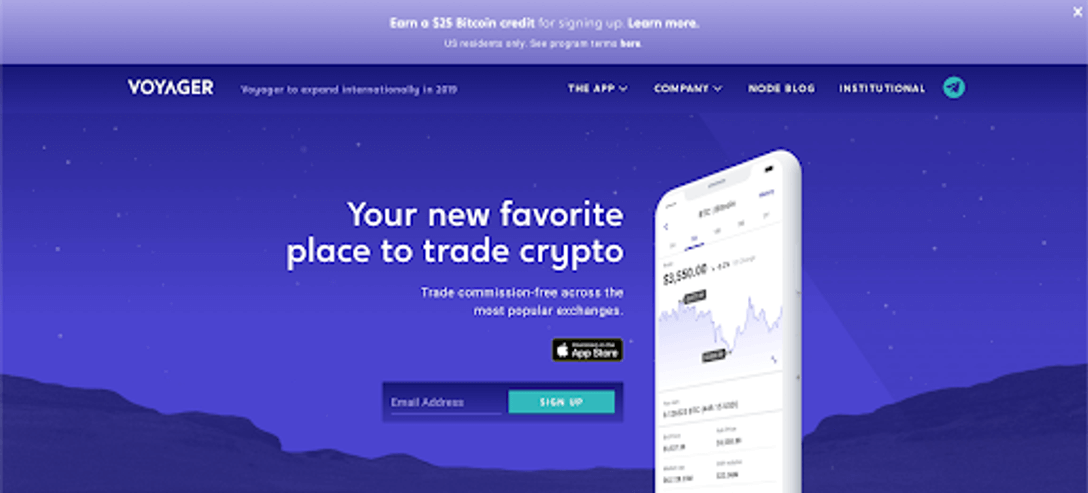 Sign Up For Robinhood Crypto/Stock Exchange and receive an actual stock worth up to $500 once you deposit at least $0.01 into your account. While getting a Tesla or Apple stock is very unlikely, it's not entirely impossible. Most folks have said they've received stocks like Ford, Zynga, FitBit, and Sprint. Still, free is free and you can sell the stock after the probationary period and then use it to buy cryptocurrency or just add the cash right into your bank account.

Browser Mining is a fairly quick and easy way to begin earning Bitcoin. CryptoTab is a web browser built on Chromium (Google Chrome) and is a browser with a built-in bitcoin miner. According to CryptoTab, they are "the world's first browser with a built-in mining function. With CryptoTab you earn cryptocurrency just by visiting your favorite sites, watching videos, and chatting online." Once you open the browser and enable the built-in mining feature, you will start seeing the ticker go up after just a few minutes of running.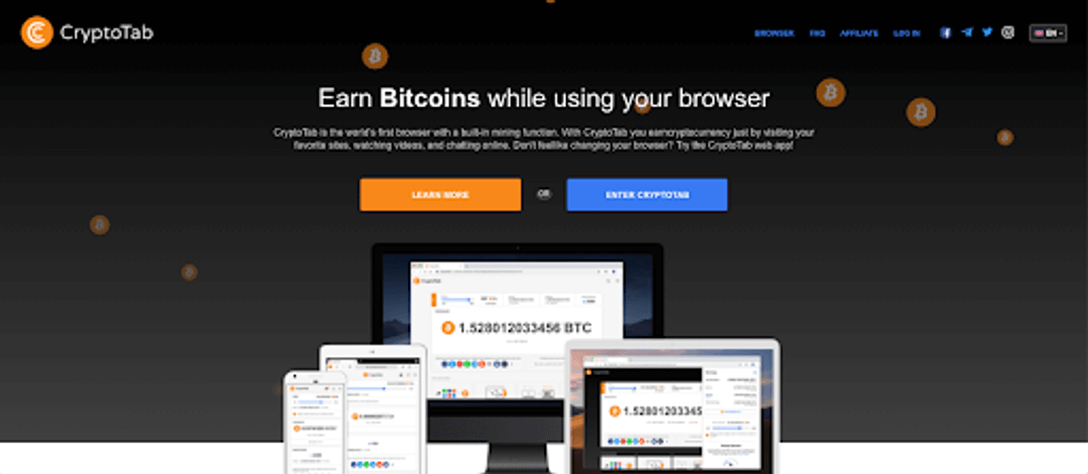 The earning potential goes up for each computer you have running the CryptoTab browser. The mining process works by using your computer's CPU, so be conscientious of your computer's hardware utilization as well as electricity bill when running this browser for extended periods of time.

Surfing Crypto Advertisements can also start netting you thousands of satoshi a day. Using sites like adBTC and ClixCoin will give you access to many offers for clicking crypto advertisements. Please be aware that many of the advertisements are sketchy at minimum and make some rather extravagant claims, so please tread with extreme caution before clicking or signing up for any of the sites on the ads you are viewing. If something sounds too good to be true, it probably is (except for this article, of course). Once you view the ads on screen for a certain amount of time, you will be given a certain amount of Satoshi into your account where you can cash out, use for your own advertisements, or just cash out.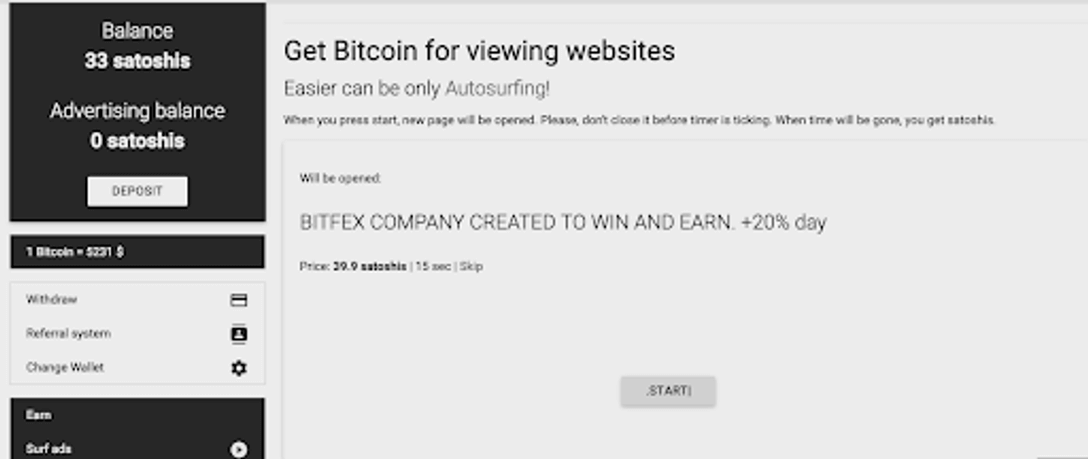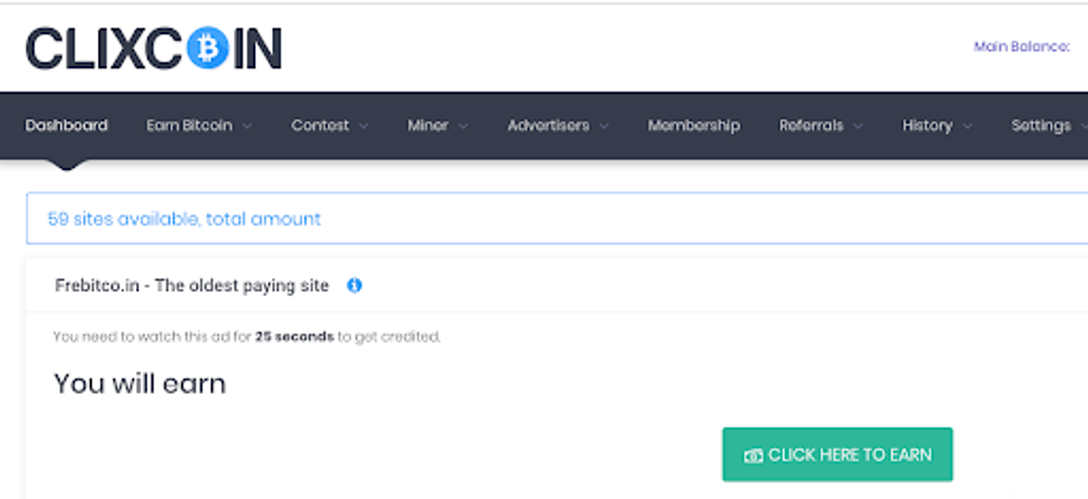 Free Crypto Casinos like CryptoSkull gives you an endless free faucet of 500+ Satoshi to use on their casino. CryptoSkull is a play on the old MineSweeper game for PC and increasingly rewards you for each successful move within the game. You can play low-stakes or high-stakes and can cash out your Satoshi at any point in the game. As with any gambling games, this is highly addictive, so please play responsibly and only play the free games, or whatever you are willing to lose.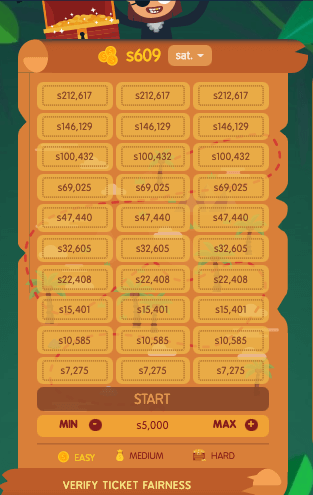 While the opportunities above are likely going to net you some crypto for little to no money, this is not a get rich quick scheme, and you certainly won't be able to quit your day job. You will, however, gain access to the crypto world and have more in your pocket to show then if you had not taken the opportunity to use these offers. If you are a believer in cryptocurrency and it's future place in the world of finance and still want to get in on the ground floor before the next big mooning happens, these opportunities will help gain you free cryptocurrency and exposure to the world of crypto. HODL on, friends!
Marcus Henry is an American Journalist with over 11 years working in tech. He has been actively involved in the crypto community for the past three years and currently works out of Austin, Texas. He covers breaking news, writes perspective pieces and reflections and conducts interviews with industry professionals and community members. Follow Marcus Henry on Twitter- @MarcusHenryHODL