Table of Contents
Bitcoin is steady at around $27,000 to $28,000, but a diamond top pattern has formed, suggesting a reversal. Won't this just be a buy-the-dip opportunity?
Reversal coming?
Bitcoin has been moving sideways for the tenth day in succession. The price hasn't been able to hold above $28,300, but has formed a base at around $26,900.
A classical diamond pattern has now formed and it should be known by Tuesday in which direction bitcoin will move out of the pattern. Given that the pattern is usually found at the top of a trend, the most likely move is downwards.
The measured move for the pattern is taken by measuring the height of the diamond and then taking this measurement from the breakdown. This would suggest a breakdown to $25,400 if the pattern breaks today.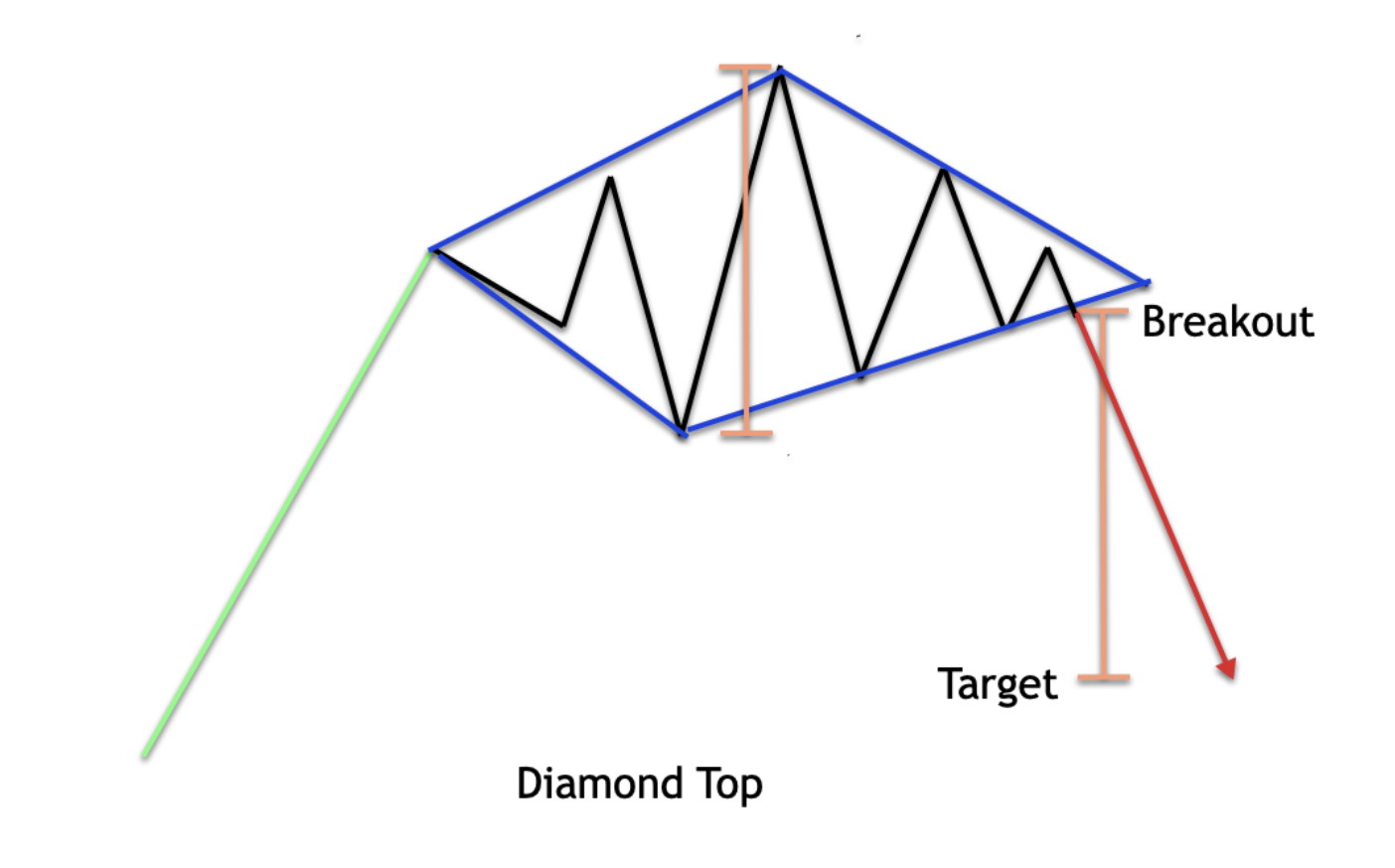 Source: Forextraininggroup.com
With the 0.618 Fibonacci level sat just below at $25,300, together with a very strong support level at $25,250, this could be the perfect place to buy the dip.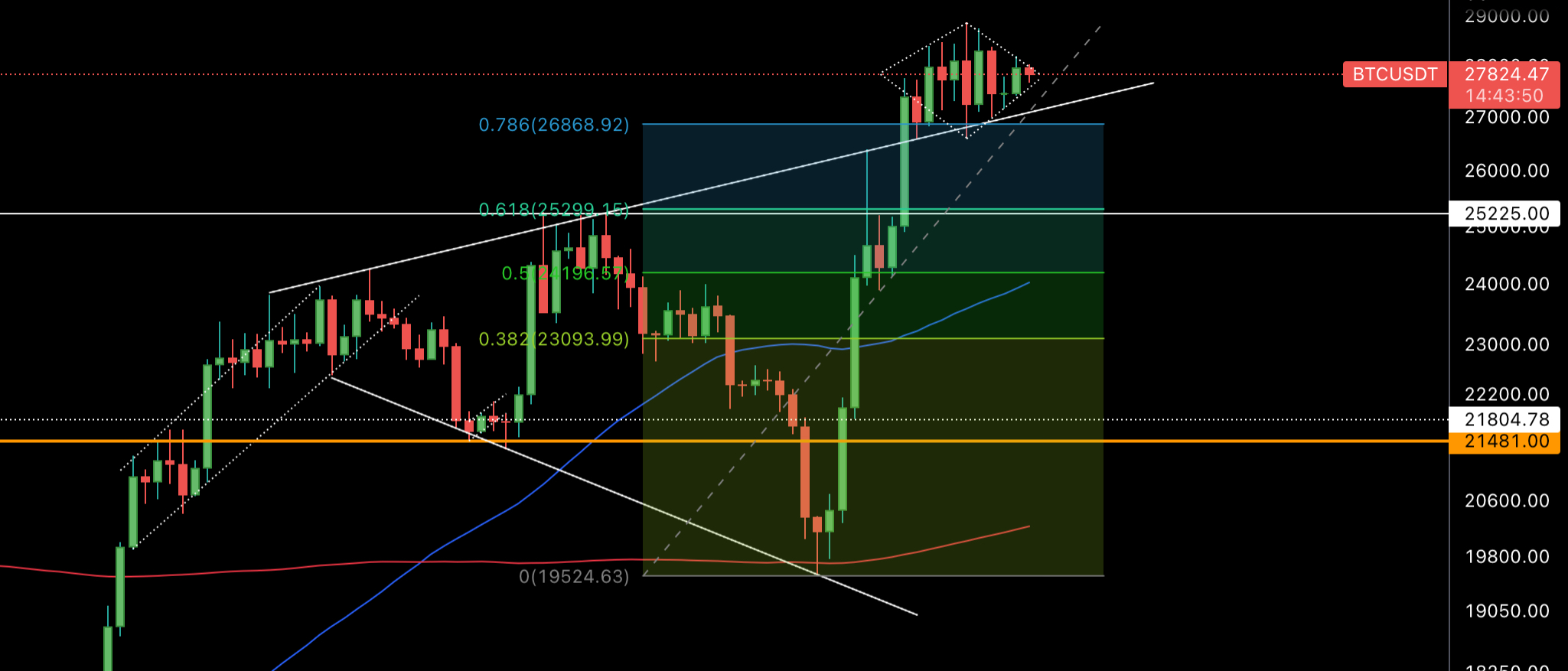 Source: TradingView
No asset, not even bitcoin, can just keep going up without any corrections. A reversal back to $25,000 is healthy and also allows speculators to buy more.
Bitcoin price not so important
The banking system is on incredibly shaky ground, even given the fact that the Federal Reserve, and European central banks, are backstopping depositors' cash.
Besides having to use banks for payroll and for paying bills, there aren't too many more reasons why anyone would want to keep their fiat currency in banks.
When inflation and further central bank printing is taken into account, the value of a fiat currency is only going to go down. Bitcoin has a potential downside of 50% perhaps, if it goes back down to test the lows. Whereas the upside of one of the only assets that gets people out of the banking system is far, far greater.
Does it really matter about the price when the asset in question, bitcoin, provides a potential trapdoor out of a banking system that lives on life support, and is surely not far from failing completely.
Disclaimer: This article is provided for informational purposes only. It is not offered or intended to be used as legal, tax, investment, financial, or other advice.