On 8 key data points examined by crypto tax platform Recap, London is highlighted as the most crypto-ready city in the world.
Hong Kong was in the news recently as it attempts to make up the ground lost by Chinese influence over its affairs. The former UK colony is once more vying to become the major crypto hub for Asia.
In the West, Eric Adams, Mayor of New York, has publicly expressed his desire to make his city the "centre of the cryptocurrency industry", and Miami Mayor Francis Suarez is backing his city's crypto token MiamiCoin, and is pushing for residents to be paid in bitcoin, and to be able to pay their taxes in cryptocurrencies.
However, it is in London where crypto-readiness and adoption is analysed as leading the world. The 8 key data points that Recap employed to measure this crypto-readiness were the following: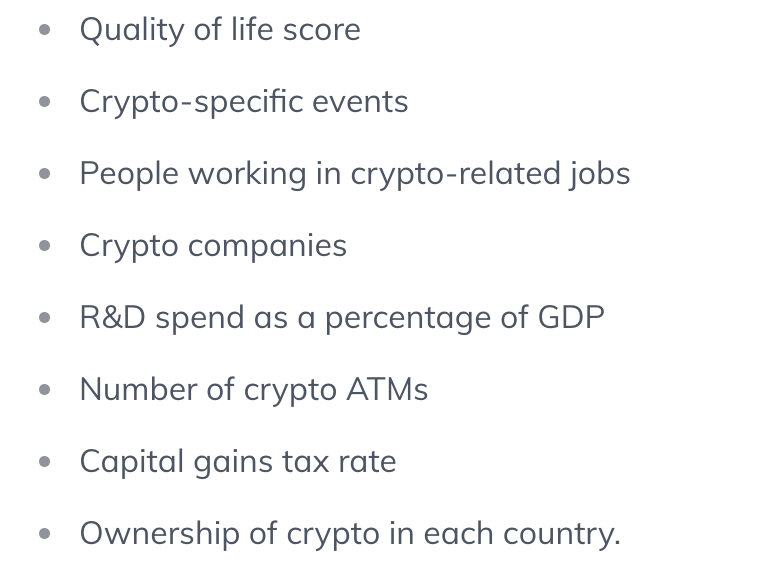 Source: Recap blog
London is cited for its strong financial infrastructure, and the fact that there are more crypto-based jobs in the city than in any other city. According to the Recap blog there are 2,173 people working in more than 800 crypto startups.
However, one area where London is lagging behind a fair few other cities is in the ownership or use of crypto. London has around 11% of crypto ownership while in Nigeria it is as high as 45%.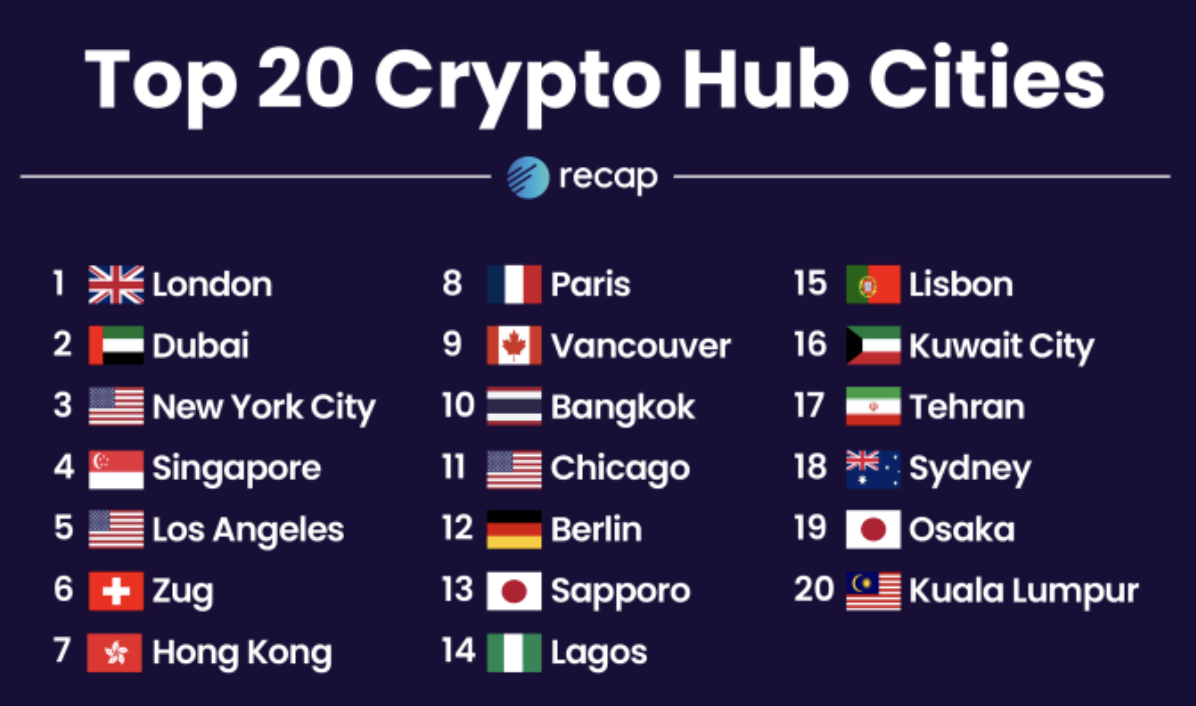 Source: Recap blog
The top crypto cities in ranking order behind London are Dubai, NY, Singapore, and Los Angeles. Which of these cities eventually becomes the top crypto hub for the world is anybody's guess, but should crypto fulfil its potential and become the world's 12th major asset class then there is likely to be hot competition to claim that top spot.
Disclaimer: This article is provided for informational purposes only. It is not offered or intended to be used as legal, tax, investment, financial, or other advice.