In spite of still being a fair way underwater on its Bitcoin bet, El Salvador is looking to the future for its citizens, understanding that new technology takes time to be adopted. At the same time, the IMF is doing its best to derail the train as an extended fund facility is still not agreed.
When El Salvador and its forward-looking president Nayib Bukele declared Bitcoin to be legal currency alongside the dollar, it would have been understood that many hurdles would have to be surmounted and that the country would have to endure a lot of criticism, especially from the legacy monetary system.
However, the country and its unique currency system has endured, and given that bitcoin has rallied strongly over the last few weeks, there is perhaps some relief in the form of higher bitcoin prices that will give the El Salvadoran balance sheet a somewhat rosier glow.
Bloomberg reported on an interview on Wednesday with the country's finance minister Alejandro Zelaya. He said that bitcoin had brought financial services to a population that was mostly unbanked, although it was still not being used to any great degree.
"For some, it's something new and something they don't entirely understand, but it's a phenomenon that exists and is gaining ground and will continue to be around in the coming years."
Nevertheless, he said that the government believed in the path it was on and that it still wanted to issue a bitcoin-backed bond. Be that as it may, the downward plunge in the bitcoin price has definitely led to the $1 billion bitcoin-backed bond being put onto the back-burner until things improve.
Thus far, El Salvador has purchased 2,381 bitcoins, which are worth around 50% less than the average price of when they were bought. According to Zelaya though, the government was still going to move forward on plans to construct its "Bitcoin City", plus there will be other bitcoin projects announced in the coming months.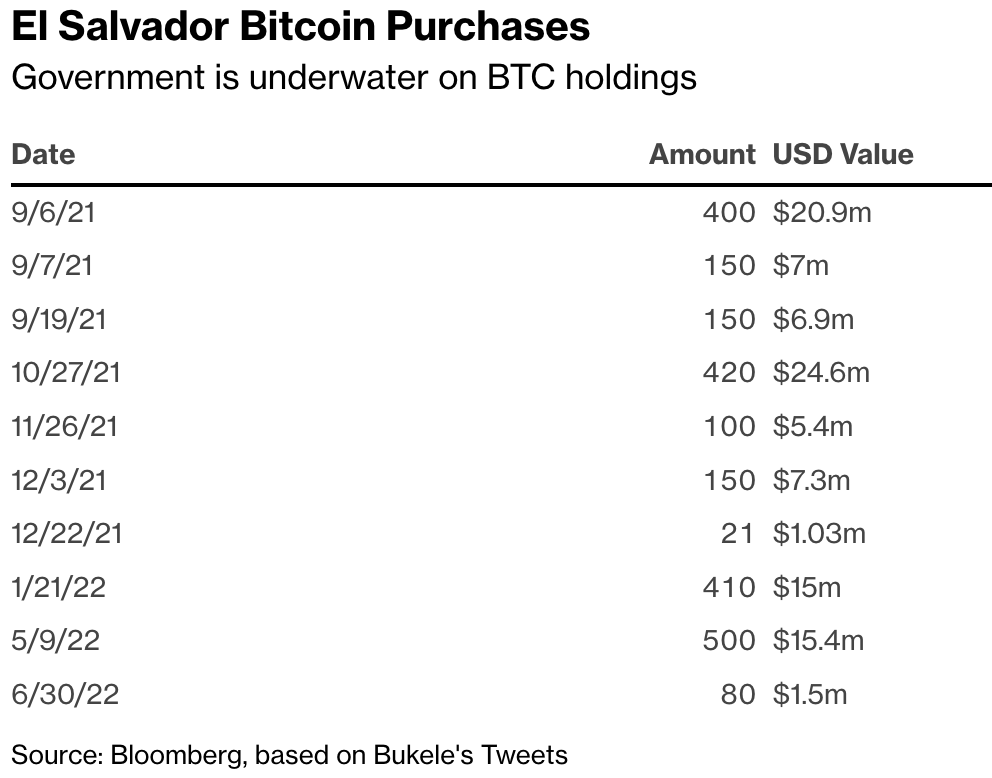 Of his country's embrace of new technology, Zelaya said:
"I believe in the traditional, international monetary system just as I believe that new technologies are going to help human beings in the future. So, I think making that transition is vital and it would be wrong of us to not pursue financial innovation that could benefit El Salvador."
Disclaimer: This article is provided for informational purposes only. It is not offered or intended to be used as legal, tax, investment, financial, or other advice.