Every penny counts right now when it comes to stacking up Bitcoin. That is, if you believe it will become exponentially more valuable over the next few years. Some are maxing out their credit cards to buy Bitcoin. Others are spending large portions of their savings accounts. But what if I told you that you can earn Bitcoin just by downloading apps, taking quizzes and surveys without spending any money?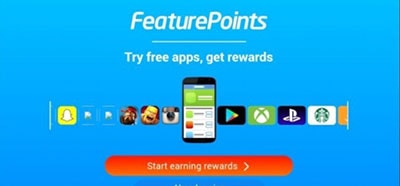 FeaturePoints is a rewards app available for desktop and mobile. Users earn points by taking quizzes, downloading and using apps and taking surveys. After completing these tasks, users are rewarded with points which can be used for gift cards, cash or even bitcoin! Each task within FeaturePoints varies in point value. You can even enter contests that will net you large point quantities.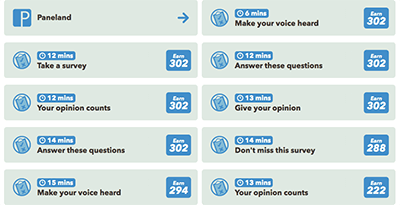 The site is fun to use overall and has a large array of different tasks to select from. If you have a little bit of free time to spend here and there, this site could certainly be worth it to start stacking some Bitcoin. Some tasks might require you to provide personal information, but you do not necessarily have to select these, however, entering them might unlock bigger point earning opportunities. Overall, FeaturePoints and it's point system is pretty straightforward and fun to use.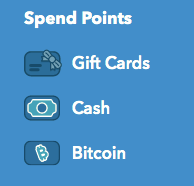 For those who sign up with this link or use code 5N5Z9S when signing up, you will receive 50 points for free. This will get you well on your way to getting some free Bitcoin. Once you accumulate enough points, you can cash out for $5 or $10 in Bitcoin at a time. If you're looking to earn even more Bitcoin and other cryptocurrencies for free or cheap, be sure to check out my previous articles here and here on how to do so. What do you think of FeaturePoints? Did any tactics I've highlighted work for you? Be sure to follow me on twitter @MarcusHenryHODL and let me know what you thought or if you've found any other great ways to earn Bitcoin.
Marcus Henry is an American Journalist with over 11 years working in the tech industry. He has been actively involved in the crypto community for the past three years and currently works out of Austin, Texas. He covers breaking news, writes perspective pieces and reflections, and conducts interviews with industry professionals and community members. Follow Marcus Henry on Twitter- @MarcusHenryHODL
Disclaimer: The information above does not constitute investment, financial, trading or any other sort of advice and you should not treat any of my content as such. I do not recommend the purchase, sale, or holding of any cryptocurrency or other product and nothing I write about should be deemed as an offer to purchase, sell, or hold a cryptocurrency or other product or service. Please do your own research and consult a certified financial professional before making any investment decision.