I love free crypto as much as the next person (maybe even more so), and I am sure you do too. Over the course of my time writing for CryptoDaily, I have gone into great detail on a number of different ways to get your hands on crypto for little to no time, money, or effort of your own. The summer of 2019 is heating up for cryptocurrencies and the industry surrounding them as institutional investors gain more interest in crypto, trade wars are looming, infinite quantitative easing is imminent, brexit, scaling and maturing crypto payment infrastructure takes hold globally, and FOMO (fear of missing out [of buying crypto]) is starting to peek its head again as coin prices are on the rise again. With crypto now positioned for an even bigger rally, and with crypto companies now starting to kick into full gear to get a piece of the pie before it is gone, there are more opportunities than ever to take advantage of promotions that are giving you free cryptocurrency for using their products or services. Here is a breakdown of the best I have found.
Voyager's Commission-Free Crypto Trading App Gives You $25 in Bitcoin For Signing Up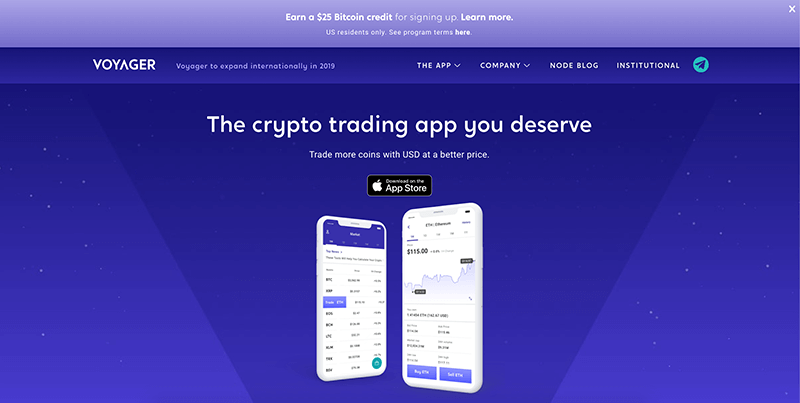 Voyager is a crypto trading app that enables users to trade 19 of the most popular cryptocurrencies without paying a commission. It does this by connecting to over a dozen of the most trusted and secured crypto exchanges with the "Voyager Smart Order Router" to provide you with access to the largest crypto trading market. The app is safe, secure, and easy to use. I have used this app for months now and really enjoy it. It also has a news ticker for the cryptos you follow, and their support team is extremely responsive. Sign up using this link to get $25 in free Bitcoin. If you're not in a territory that has Voyager yet, be sure to sign up anyway as they are expanding globally in 2019.
Pei Cashback App (In Cash Or Bitcoin) Gives You $5 in Bitcoin (Or Cash) For Signing Up With Code: ljz8h1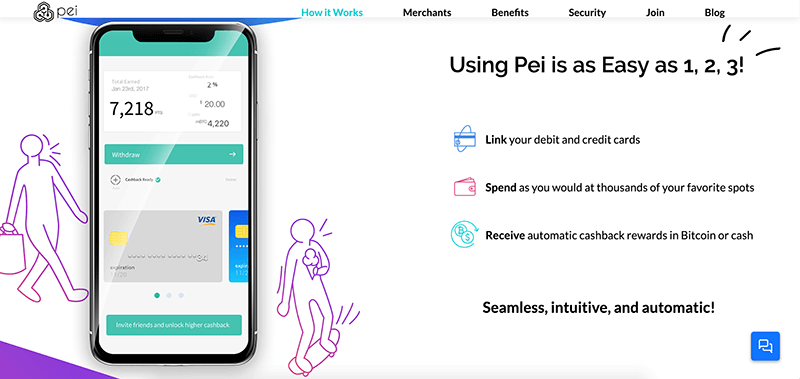 I recently came across Pei, a brilliant new app for mobile that links to your bank and/or credit card accounts and gives you cashback or bitcoin back on in-store purchases made with the card. It works entirely in the background, and you don't need to do anything to earn aside from use the card once you've linked it up. I really like this app and the idea that you are passively accumulating Bitcoin for making everyday purchases. If you decide to download and set up Pei (pronounced "pay") make sure to use code ljz8h1 to claim your free $5 in Bitcoin.
Lolli Browser Extension for Chrome/Firefox/Safari Is The "Ebates" Of Bitcoin And Gives You $5 In Bitcoin For Signing Up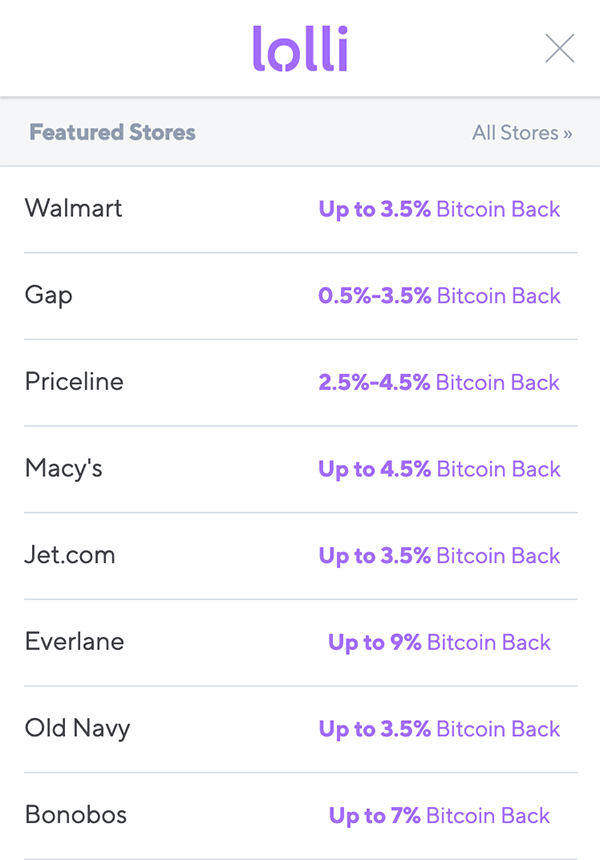 Lolli is the browser extension that gives you bitcoin back for shopping online. Similar to Ebates, Lolli will send you bitcoin on online purchases made from one of it's partners in their ever-growing retail network. Walmart, Gap, Priceline, Overstock, and Caviar are just a few of their partners that give you back Bitcoin back on purchases. And it is not a menial amount, we're talking anywhere from 1% to over 9% back on the things you buy online. When you sign up with Lolli you will receive $5 when you start purchasing items online from their partners.
CoinBits Is A Website That Rounds Up Your Debit/Credit Card Purchases Into Bitcoin And Is Giving $5 For Signing Up And Rounding Up Your First Purchase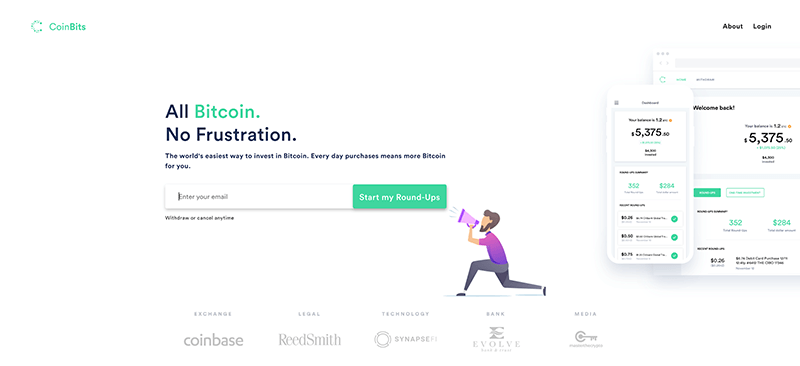 If you are familiar with Acorns, a site that rounds up your purchases into a savings account on their app, CoinBits is the Bitcoin equivalent to this and will round up your everyday purchases on your debit and or credit card into Bitcoin. This is another passive and low-risk way to slowly accumulate Bitcoin as you make purchases. After you sign up with CoinBits and start rounding up or making a one-time purchase of Bitcoin, you will receive a promotional $5 in Bitcoin.
Coinbase Exchange Gives You $10 To Sign Up And Make A $100 Cryptocurrency Purchase
Once you join Coinbase; one of the leading cryptocurrency exchanges, you will receive $10 in Bitcoin immediately deposited to your account. This is great for newcomers to the crypto world who want to join a reliable exchange. What is even better about Coinbase is that you will have an opportunity to use Coinbase Earn (see #6) to earn free cryptocurrencies for taking simple quizzes following very short and descriptive videos about the given cryptocurrencies.
Coinbase Earn Gives You Up To $50 in Stellar Lumens (XLM) For Taking Quizzes
A new campaign within Coinbase; Coinbase Earn aims to educate consumers about the various cryptocurrencies hosted on Coinbase. You simply watch a few short videos approximately 2 minutes each and then take one quiz question following the video and each correct answer nets you a certain amount of cryptocurrency which is deposited immediately to your account. Further, when you refer newcomers to Coinbase Earn, you will receive $10 in XLM for every successful referral, giving you an earning potential of $50.
Binance Exchange Offers Customers An Opportunity To Make Endless Commission From Referrals.
Binance is one of the world's leading cryptocurrency exchanges. They list one of the most diverse arrays of cryptocurrencies available on the web, and have a massive customer base. Binance has a very interesting referral model in that they offer anywhere from 20-80% commission on your referral's trades for life. That means you can potentially earn big profits depending on how many people you refer and how much crypto they purchase over a lifetime.
CryptoTab Browser Is A Chrome-based Web Browser That Mines Bitcoin While You Browse
If you're strapped for cash but want to get any little bit of Bitcoin you can, CryptoTab Browser is a fun way to start accumulating Bitcoin passively while you browse the web. CryptoTab was built off of Chromium, and otherwise looks and feels like Google Chrome aside from a few custom touches. You can turn on the built-in Bitcoin miner and watch the Bitcoin start adding up. Additionally, invite your friends to your mining pool and watch the earnings multiply. This is a lot of fun to use and you will begin seeing Bitcoin add into your account within just a few minutes. Further, you can use their web or mobile app and use the miner on multiple devices at once.
Robinhood Exchange Is Offering New Customers A Free Stock For Signing Up
Robinhood; a traditional stock trading app, recently started offering customers the option to buy cryptocurrencies on their app. To bring in new blood they have offered new customers a free stock worth up to $500 just for signing up and depositing $0.01 into their funding account. Customers have reported getting stocks like Zynga, SiriusXM, Ford, and more. This is an interesting option for those looking to potentially diversify their holdings into stocks outside of cryptocurrencies.
Blockchain.com Is Offering an XLM (Stellar Lumens) Airdrop of Around $45 For New Customers
Blockchain.com is another reliable and secure cryptocurrency exchange. They recently partnered with Stellar Lumens to give away a share of the $125 million dollars worth of Stellar cryptocurrency when customers sign up with Blockchain.com and provide valid ID to confirm accounts. Once you sign up, the approximate $45 worth of XLM are delivered to your wallet within Blockchain.com and you can then keep the coins, or trade for other currencies.
If you're seeking to get free crypto, don't wait to take advantage of these opportunities. Some or all of them may not be available forever. The worst feeling in this game is the fear of missing out. Do you have any other strategies or opportunities of your own to get free or cheap cryptocurrencies? Did any of these strategies help you get some free crypto? Be sure to share with me on Twitter @MarcusHenryHODL. I would love to hear from you! Good luck and HODL to the moon!
Marcus Henry is an American Journalist with over 11 years working in the tech industry. He has been actively involved in the crypto community for the past three years and currently works out of Austin, Texas. He covers breaking news, writes perspective pieces and reflections, and conducts interviews with industry professionals and community members. Follow Marcus Henry on Twitter- @MarcusHenryHODL