Ultra has announced that its Ultra Games Store will go public on 25 April. Ultra's $UOS token spiked as much as 40% on the news.
Players will be able to download the Ultra client and start playing games as soon as Ultra Games is available to the public later this month. Players can download, launch, and update games within the app, and pay with credit card or $UOS tokens.
According to a medium blog published by Ultra earlier today, the Ultra Games Store was tested in closed beta by more than 1000 players. The feedback and insights they supplied helped Ultra to hone their app ready for release at 4pm UTC on 25 April.
Ultra Games is the third of the core apps in the Ultra ecosystem, following on from Uniq Marketplace, and the Ultra Wallet. An article published by Ultra gives insights into how these 3 core apps work together.
Ultra highlights how its game development comes out of partnerships with industry leaders:
"Our partnerships with industry leaders such as Skybound, Microids, Fulqrum, and Plug in Digital, among many others, enable us to offer players an extensive range of games across all genres."
A wide variety of games can be found on the Ultra Games Store, such as Lords of the fallen, world rally racing game WRC7, and digital collectible card game Cards of Ethernity, among many others.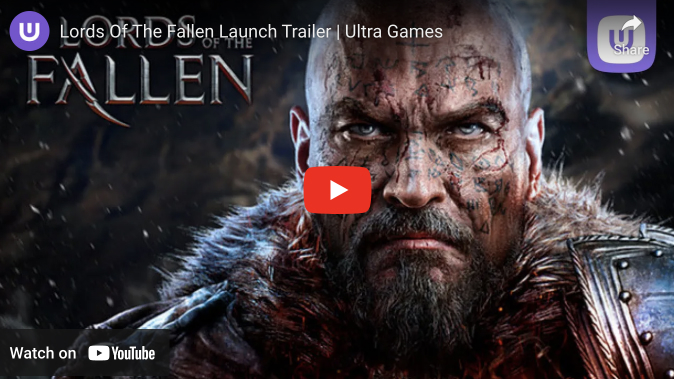 Source: YouTube
Nicolas Gilot, Co-CEO of Ultra said of the upcoming launch:
"We're thrilled to announce the public launch of Ultra Games! With the work we've done on the store and the gaming partnerships we've formed, we're confident we'll provide a unique experience for any player that explores Ultra."
Part of the reason why Ultra has the potential to become 'the' leader for crypto gaming is its Uniq standard. With this standard it is hoped that every single piece of game content will be tokenised, allowing gamers to have true ownership of all the items and assets that they purchase or claim on their gaming journey.
Disclaimer: This article is provided for informational purposes only. It is not offered or intended to be used as legal, tax, investment, financial, or other advice.