Table of Contents
Blockfence partners with Forta Network to improve the security of Web 3 users.

The partnership aims to identify malicious smart contracts and reduce losses for their users.

Over 1000 risky contracts were discovered in March alone.
Blockfence, a blockchain security aggregation and abstraction infrastructure provider announced its partnership with Forta Network, a real-time, decentralized network providing detection services and security monitoring, this Thursday. The partnership aims to improve the security of Web 3 users across the Ethereum blockchain by checking, analyzing and identifying malicious smart contracts. Forta Network will provide the monitoring systems to identify these risky smart contracts on Blockfence to prevent losses from phishing, hacking, wallet-draining and other scams.
"We are excited to partner with Forta Network to offer our users even more advanced protection against threats to their digital assets," said Omri Lahav, CEO of Blockfence. "Our advanced web extension combined with Forta Network's real-time threat detection will enable users to feel confident interacting with Web3 assets."
Forta is a Web 3 ecosystem that aims to reduce threats to smart contracts by detecting threats and anomalies on DeFi, NFT, governance, bridges, and other Web3 systems in real time. This allows developers, users and other stakeholders to react to the risks and neutralize any threats which could cause losses to users' funds. Blockfence provides a security aggregation platform that provides users with end-to-end protection, detecting fraud and malicious activities on all levels.
According to the teams' joint statement, the collaboration will allow Forta Network to conduct a thorough examination and mapping of the Web 3 ecosystem, including both on-chain and off-chain data. On its part, Blockfence will secure this data with layers of security analysis, using its platform's in-house techniques and strategic collaborations to ensure the security of users' funds.
Speaking on the latest collaboration, Andy Beal, Forta Foundation's Ecosystem Lead, believes the partnership with Blockfence will further strengthen its goal to secure Web 3 platforms from any cases of phishing, hacking and other scams.
"We're excited to bring Forta's market-leading threat intel to Blockfence and protect more end users from phishing attacks and other scams," Beal said. "By lending mission-critical monitoring tools to Web3 security infrastructure projects like Blockfence, the space will become a safer place for all."
The partnership will incorporate Forta Network's monitoring layer into the Blockfence Chrome extension, giving users access to real-time threat alerts before the user completes a transaction with a smart contract. The Blockfence browser extension, which is free, open-source, and anonymous, allows users to utilize Forta Network's threat detection capabilities without connecting their wallets.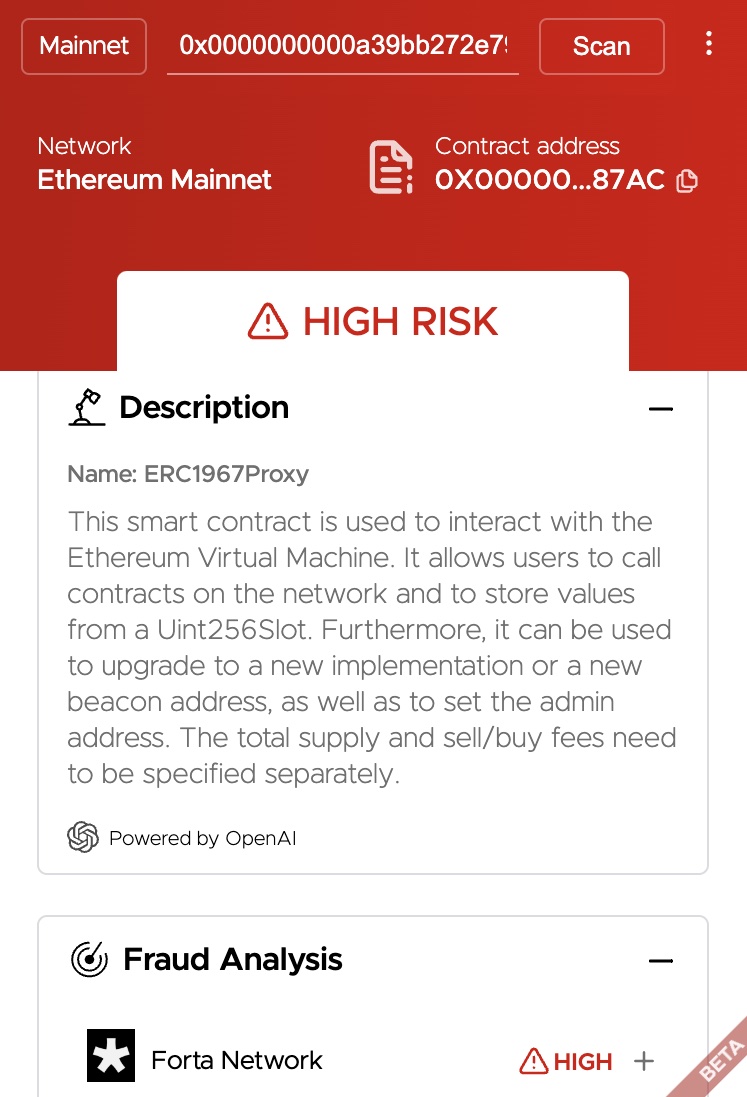 Image: Forta Network's alerts on malicious smart contracts using the Blockfence Chrome extension
Here's how it happens. If a Blockfence Chrome extension user tries to interact (or approve a transaction) with a malicious smart contract, they will be alerted to the potential threat (from low risk to critical risk). This will enable users to discover potential threats and prevent them from any kind of risks, helping secure their wallets and funds from malicious actors.
Over 1000 malicious smart contracts detected in March
In Forta Network's latest report, 1009 malicious smart contracts were identified in the past month alone using the Blockfence Chrome extension. The report shows that over 10% of these contracts (112 smart contracts) are classified as high and critical risk while 67 have a medium to low risk of attacks. Finally, 830 smart contracts have been classified as low risk.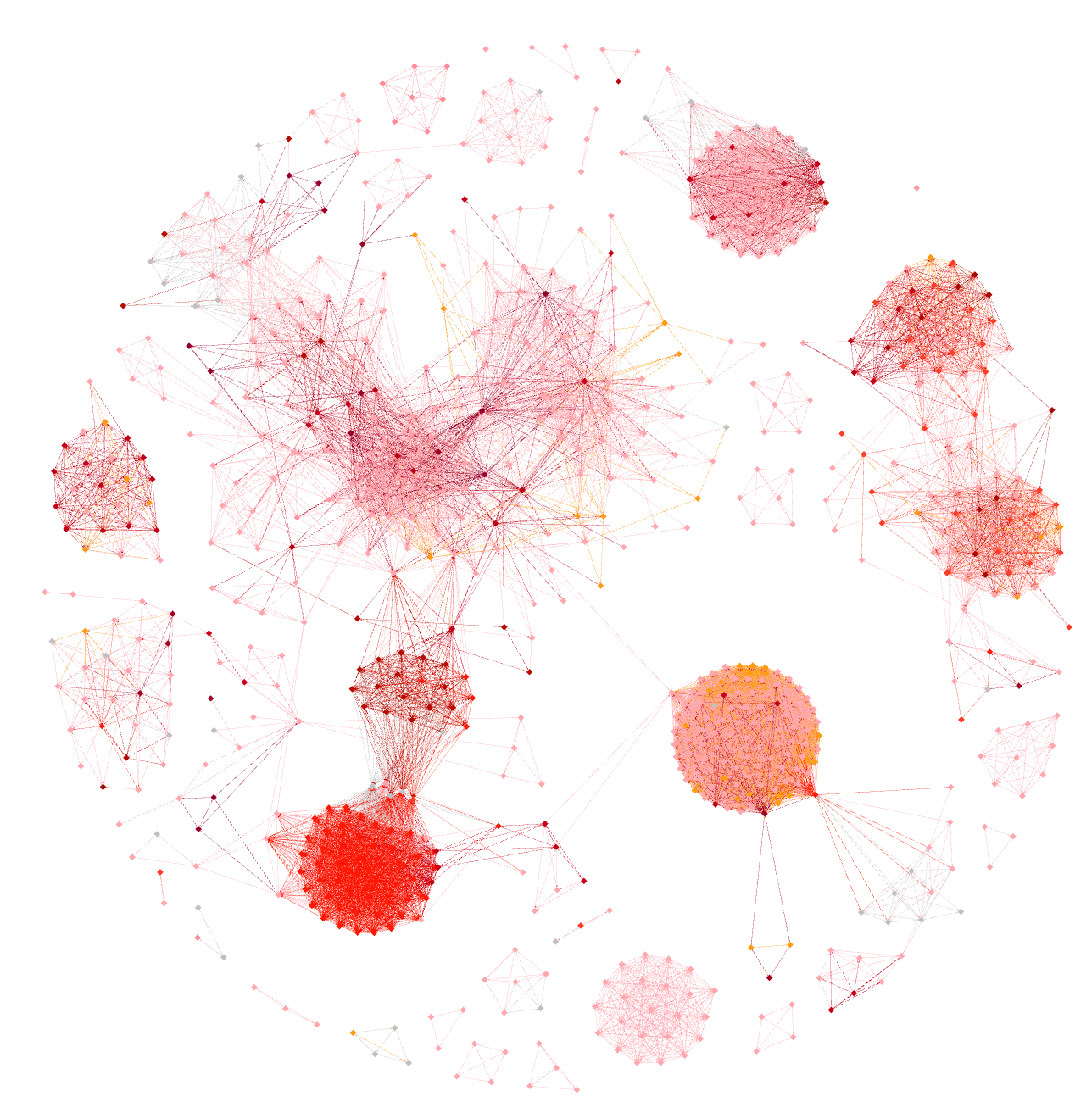 Image: The graph shows Forta's findings over Blockfence Web3 mapping
Additionally, Blockfence used its advanced machine learning algorithms and community aggregated data to map Forta's findings onto the Web 3 ecosystem to get a clear picture of these risks. The mapping reveals that 58.5% of these malicious smart contracts share the same patterns as those flagged by Forta, showing a striking correlation. This means that most scammers and hackers are simply "creating forks of malicious smart contracts to repeatedly execute similar fraudulent schemes based on prevailing trends", the Blockfence report reads.