When and if El Salvador builds its Bitcoin City, it has the potential to be truly stunning. Design wins top architectural prize.
The doom mongers for El Salvador and its pro-Bitcoin President Nayib Bukele are basing their gloomy predictions on the king of the cryptocurrencies going to zero.
However, should Bitcoin do what it has been doing for the last 14 years of its existence and now begin a new bull market surge upwards, then El Salvador stands to benefit greatly.
In anticipation of exactly this, President Bukele is fully committed to his grandiose plan to build a Bitcoin City that will attract investment wealth from across the globe, and enrich his country and citizens.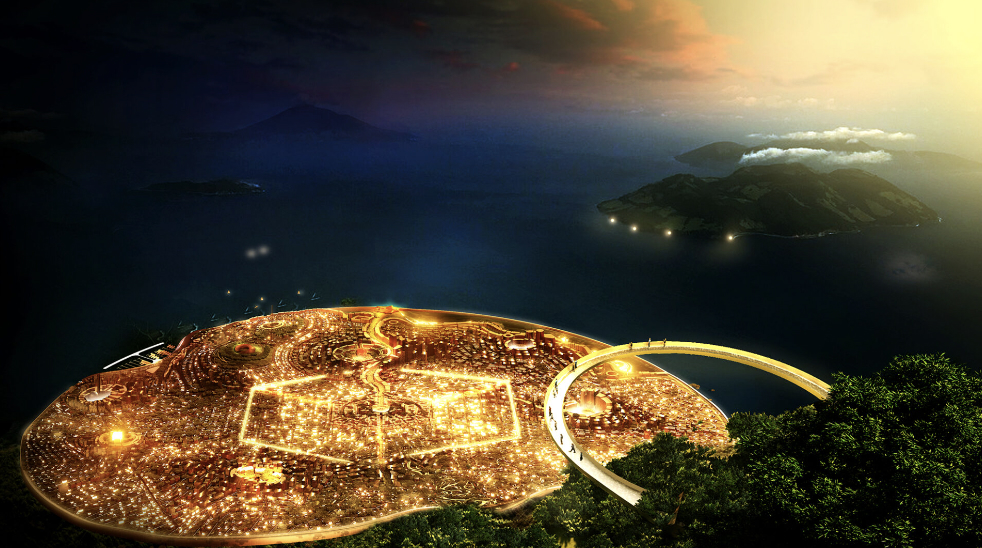 source: LOOP Design Awards
The design of the proposed Bitcoin City has been undertaken by Mexican Fernando Romero and his company Enterprise Free, and the design they have come up with has already triumphed in the prestigious LOOP Design Awards in the category of Landscape/Urban Design.
According to the description of the project on the LOOP Design Awards website, the city will be built in the east of the country, and it will benefit from having connections to a new airport and seaport.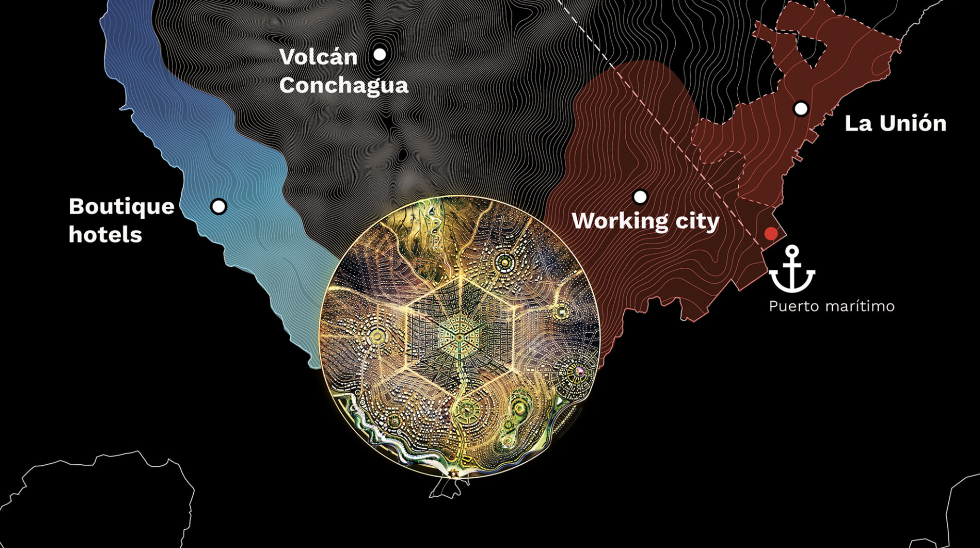 source: LOOP Design Awards
Sustainability will be achieved by the city generating its own energy from the volcano at its perimeter. Foreign investment will be welcomed, and it is imagined that cryptocurrency miners and technology companies will be among the businesses that will come to the city.
The citizen will be the centre of focus for the city and will have everything he or she needs to have a comfortable place to live and work.
"The new public space will be the culmination of decades of research on what humans need to live well in an anti-inflationary economy."
Should Bukele's dream live on and Bitcoin City become a reality, then the tiny Central American country of El Salvador could become wealthy beyond measure. Obviously Bitcoin would need to fulfil its potential as well, but that outcome is still hidden in the future.
Disclaimer: This article is provided for informational purposes only. It is not offered or intended to be used as legal, tax, investment, financial, or other advice.