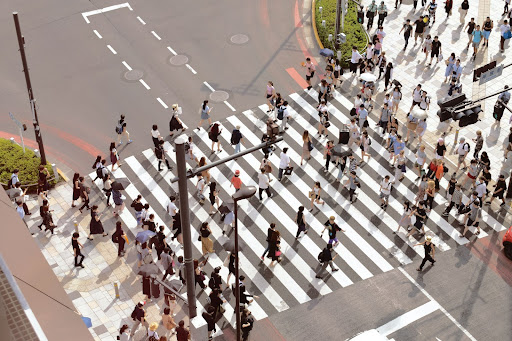 Photo by Chris Barbalis on Unsplash
Reddit has been making waves lately, both with their 500M social media members and with the Crypto community as a whole. Adding half a billion new users to the Crypto ecosystem would be a landmark for the industry, and would go a long way toward the mass adoption threshold. At this point very few people have never heard of crypto, and it certainly isn't going away. But that's very different from saying it is well understood by the masses. That lack of understanding is a major hurdle preventing perhaps billions from interacting with crypto, and no amount of explainer videos are going to transform awareness into activity. It's been a given in the crypto community that it will take something massive to create mass adoption: either a known, widely-used platform finding a crypto use case and easing/forcing its user base into crypto; or a crypto-based platform that offers something so valuable and unique that users are willing to take the leap into crypto just so they can participate.
Reddit's announcement certainly seems to indicate they are pursuing the first option, bringing their massive audience into a crypto environment. This could trigger mass adoption, but are there any social media players in the crypto market who have built up a designed-for-crypto platform, and whose offering is so enticing that users are adopting it en masse? Let's explore what Reddit is planning, what crypto social platforms stand the best chance of mass adoption, and what it all means for the industry.
Reddit: Onboarding 500 Million Users
So what is Reddit's plan exactly? The first step, according to co-founder Alexis Ohanian, is to invest a massive amount of money into creating the blockchain infrastructure. While they initially committed $50 million, that investment has risen to $100 million. What will the funds go toward? That part isn't as clear. We do know that Reddit is partnering with Solana for the project, and that a key element will be to take Reddit's current "karma points" and convert them into ERC-20 tokens. According to the platform, the tokens—called Community Points—will be advantageous for users because they will exist independently of Reddit and controlled by the user. Neither Reddit nor moderators can take points away. The big takeaway, according to the platform, is that their 500 million users could be onboarded to crypto just by Reddit adopting this type of tokenization.
What we don't know at this point, as details have been limited, is what Reddit's full plan is for blockchain integration. What can users do with these tokens? Will the tokens reflect utility tokens of other platforms? Can holders use them to purchase items, stake and earn APY or other rewards, or take part in governance? Other questions abound in onboarding 500 million users. Will Reddit provide a crypto wallet feature to ease the onboarding, will they charge fees for use, and will they require a KYC procedure as part of the process? These are all questions that Reddit will need to address as they begin working toward making this big claim a reality.
But is Reddit the only social platform pursuing crypto adoption? No. Other social platforms are investigating use cases and investment options, each with a slightly different angle. However, there is another brand of social crypto that has been gaining more ground, and as mass adoption increases, this flavor of bringing crypto and social together may have more traction than creating community points on a current platform, even if they don't yet have 500 million users.


The Crypto Social Model
While not making mainstream, non-crypto headlines yet, there are a handful of platforms that were created with crypto use cases as their core, building a social platform that doesn't bolt on crypto but rather leverages its strengths.
One unique social platform is Raiinmaker, which is almost meta in its approach to social. Raiinmaker's model is this: instead of watching ad campaigns, users can be a part of them and get rewarded for their influence. The platform has kicked off a variety of campaigns so far, most with a social-benefit element (encouraging exercise, giving back to the community). However, anyone can partner with Raiinmaker for a campaign. The client provides the platform with a budget (campaigns to date have been around $100k), and the platform algorithm tracks the "proof of influence" by those staked users who want to participate. Users spread the word about the campaign using social platforms of their choice, and their influence earns them a portion of the campaign budget. The goal of the platform is to decentralize ad campaigns, and cut out the ad middleman by paying influencers directly. This ecosystem has massive potential and is a social network critically tied to crypto instead of adding it on to a non-crypto social platform.
What's Next?
Reddit's announcement has certainly generated excitement, with a large social platform adopting crypto. Though the details of how that will happen certainly need to be worked out, this could be a genuine opportunity for mass adoption. While they don't have the following that Reddit does—at least not yet—platforms like Raiinmaker have created a social network that relies on crypto in order to provide its features, and so far the fans of this are loving what can be done with the combination.What method will get to the elusive mass adoption threshold first? Only time will tell, but it will be a race worth watching.
Disclaimer: This article is provided for informational purposes only. It is not offered or intended to be used as legal, tax, investment, financial, or other advice.