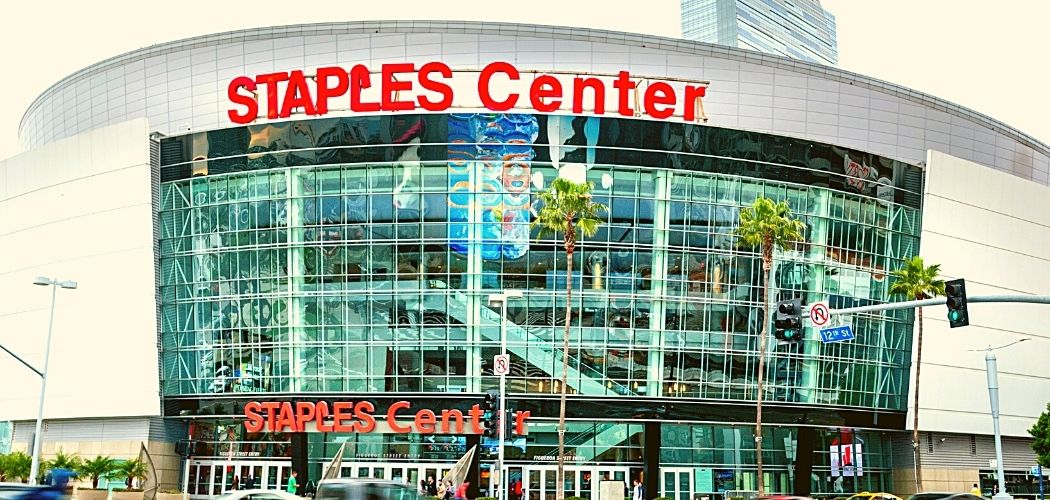 Crypto.com and AEG have launched a historic, 20-year naming rights agreement to rename the AEG-owned and operated Staples Center to Crypto.com Arena.
LA To Get Crypto.com Arena
Crypto.com, which is reportedly the world's fastest-growing platform, announced via a press release that it had bought the naming rights for the downtown LA arena for the next 20 years for a whopping $700 million, which could be the largest naming rights deal in history. As a result, the iconic arena will be officially called the Crypto.com Arena from Christmas Day, 2021.
Crypto.com is powering through with multiple partnerships and collaborations in the world of live entertainment and sports. Previously, the crypto platform had signed a $175 million agreement with the Ultimate Fighting Championship (UFC) to launch UFC-based NFT collectibles on the Crypto.com platform.
20-Year Agreement For Naming Rights
Crypto.com has elaborated that the goal behind the deal was to place its platform at the forefront of the global sports and live entertainment industry for the next couple of decades. Since the arena has been home to the LA Lakers (NBA) and LA Kings (NHL) since 1999, the agreement also makes Crypto.com the official crypto platform partner of these two teams.
According to Chief Revenue Officer of AEG, Todd Goldstein,
"This partnership represents the fastest-growing cryptocurrency platform and the biggest sports and live entertainment company in the world converging to drive the future of sports and live entertainment as well as the incredible legacy of this arena for decades to come. It marks an exciting new chapter in the history of our company and our respective industries, and we couldn't be more thrilled to have such a visionary partner like Crypto.com supporting our global fan base and the local community."
Crypto.com Arena To Launch On Christmas
The renaming into Crypto.com Arena will become official on Christmas Day, which is also the scheduled day of the NBA's highest-profile regular-season game between the LA Lakers and the Brooklyn Nets. The launch day will also witness the unveiling of the new logo for the arena, including the building's iconic rooftop banner.
Crypto.com Co-founder and CEO Kris Marszalek spoke on the momentous deal,
"We're very excited about partnering with AEG and investing long term in this city, starting with Crypto.com Arena in the heart of downtown, and using our platform in new and creative ways so that cryptocurrency can power the future of world-class sports, entertainment, and technology for fans in LA and around the world."
Disclaimer: This article is provided for informational purposes only. It is not offered or intended to be used as legal, tax, investment, financial, or other advice.