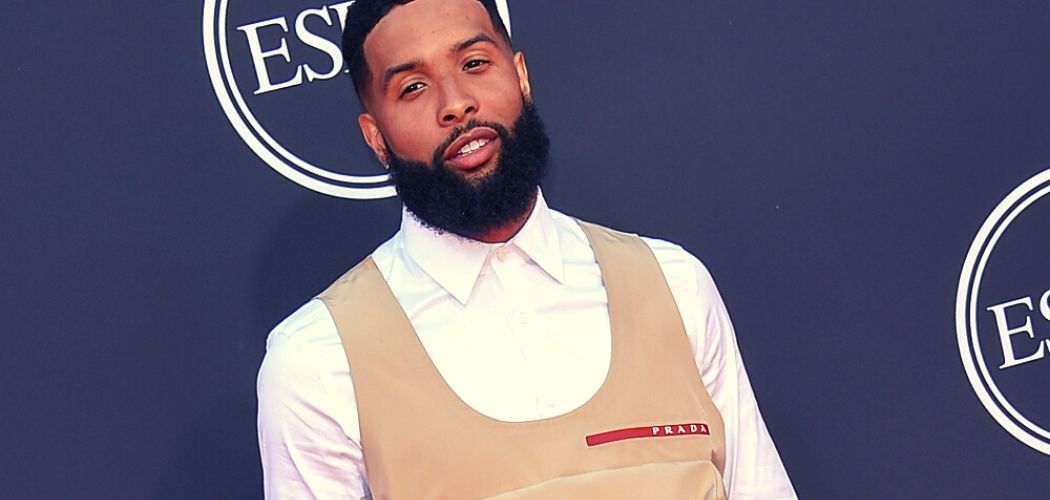 Los Angeles Rams' new wide receiver, Odell Beckham Jr., has announced that he will be receiving his full salary in Bitcoin, thanks to his partnership with CashApp. Odell Beckham had only recently signed a new contract with the Rams after being released by the Cleveland Browns only a few weeks ago.
Partnership With CashApp
Odell Beckham's crypto announcement was made possible through a partnership with Cash App. Cash App offers crypto services, allowing the selling and purchasing of crypto, such as Bitcoin. Odell Beckham took to Twitter to make the announcement, tweeting out,
"It's a NEW ERA & to kick that off; I'm hyped to announce that I'm taking my new salary in bitcoin thanks to @CashApp. To ALL MY FANS out there, no matter where u r: THANK YOU! I'm giving back a total of $1M in BTC too. Drop your $cashtag w. #OBJBTC & follow @CashApp NOW"
Users on Cash App can send BTC to one another, deposit BTC into the app, and withdraw their BTC to an external wallet. Currently, Cash App only supports BTC and currently does not have any plans of adding support for other cryptocurrencies.
CryptoPunk Purchase
Odell Beckham has dabbled in the world of crypto and cryptocurrencies before, so this is not his first foray into crypto. Odell Beckham has also purchased a CryptoPunk, CryptoPunk #3365. While it isn't clear how much the CryptoPunk was purchased for, its previous owner had purchased it for 35.50 ETH, equal to $146,000. Odell Beckham's CryptoPunk is displayed in his Twitter profile picture.
Other Players Accepting Crypto
Odell Beckham isn't the first player in the league who has announced that they would accept their crypto salary. In December 2020, the Carolina Panther's Russel Okung announced that he would receive part of his contractual salary in BTC, becoming the first player to do so in the NFL.
Other players have followed suit, with MVP Aaron Rodgers from the Green Bay Packers, Saquon Barkley from the New York Giants, and Trevor Lawrence from the Jackson Jaguars also announcing that they would be accepting part of their contractual salaries in BTC.
Other Major Partnerships In The NFL
Crypto has been making inroads into the NFL with several significant partnerships announced. FTX had recently announced that it had partnered with Tom Brady and Gisele Bundchen. The deal would see both Brady and Bundchen acquire an equity stake in FTX while also receiving crypto.
FTX also highlighted the charitable aspect of the partnership, with Brady and Bundchen committing to a multi-million dollar annual contribution towards charity.
Aaron Rodgers, the Green Bay Packers quarterback, and reigning MVP has also announced that he would convert a part of his salary into Bitcoin. Rodgers has also partnered with Cash App, and as a part of the partnership, Rodgers will also be giving away $1 million in BTC.
Disclaimer: This article is provided for informational purposes only. It is not offered or intended to be used as legal, tax, investment, financial, or other advice.