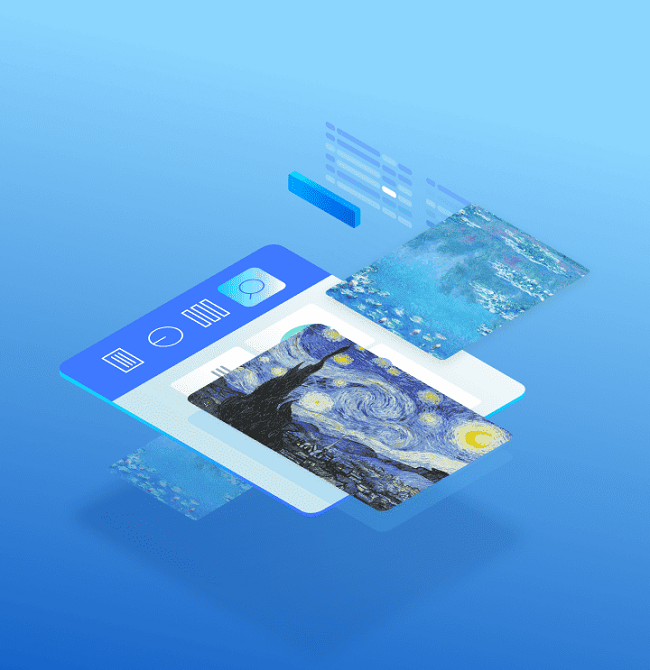 BTSE, which is a cryptocurrency exchange, has just launched a B2B (business-to-business) white or private label solution to set up a platform for artists and collectors to buy and sell NFTs (non-fungible tokens). The exchange that offers multi-currency spot and derivatives trading, asset management, and payment gateways launched its latest solution in partnership with Unit London which is an art gallery in the U.K.
The BTSENFT solution will support a wide range of fiat currencies as it leverages the wallet technology of the exchange that provides access to users looking to deposit money from fiat accounts via debit and credit cards as well as other payment networks including SWIFT, FPS, and SEPA.
All these payment features will be available as part of BTSE's NFT marketplace solution and will be backed by the company's platform security thereby simplifying onboarding processes for clients. The NFT marketplace will allow BTSE to reach an addressable market of users who are not tech or crypto-savvy and might hence miss out on an emerging but disruptive trend that is taking the world by storm.
Unit London is also embracing technology to support emerging artists as BTSE provides a platform to easily convert assets allowing buyers and collectors to manage their NFT portfolio. Collectors and buyers do not have to go through the process of using external wallets which reduces the complexity of the marketplace.
"We are delighted to launch the BTSE White Label NFT solution for clients exploring new opportunities in digital assets. The solution's crypto-fiat multi-currency wallet speaks to the strength in convenience that users will enjoy," said Jonathan Leong, Founder of BTSE. "The versatility in customizing for virtually any market will be attractive for our clients' NFT projects offering a spectrum of creative works. We think people will be as excited as we are by the many possibilities - as seen already through the new bridge built between the art world and tech."
The NFT market has exploded in 2021 and in Q1 of this year, the total NFT spending was around $2 billion indicating a rise of 2,100% compared to Q4 of 2020.
The astonishing growth in the NFT space has gained the attention of non-crypto enthusiasts as it is a unique way to own art and other collectibles. There are several NFT platforms such as NBA Top Shot where basketball fans have the option of owning a novel digital asset.
However, for a lot of non-crypto users, sourcing cryptocurrencies to complete an NFT transaction might be a significant entry barrier. BTSE is looking to avoid these obstacles and its solution will help users gain easier access to the NFT market.
BTSE confirmed that its NFT Marketplace is designed in consultation with established names such as Marlon Flohr -a DJ who has released numerous NFT collections. Other consultants include pplpleasr, a digital artist who recently sold an NFT for $1.3 million as well as Andrew Kang, one of the most influential figures in the NFT space. Kang is the co-founder of Mechanism Capital, a company that invests in cryptocurrencies that has expanded its investment strategy and analysis into NFTs.
Disclaimer: This article is provided for informational purposes only. It is not offered or intended to be used as legal, tax, investment, financial, or other advice.