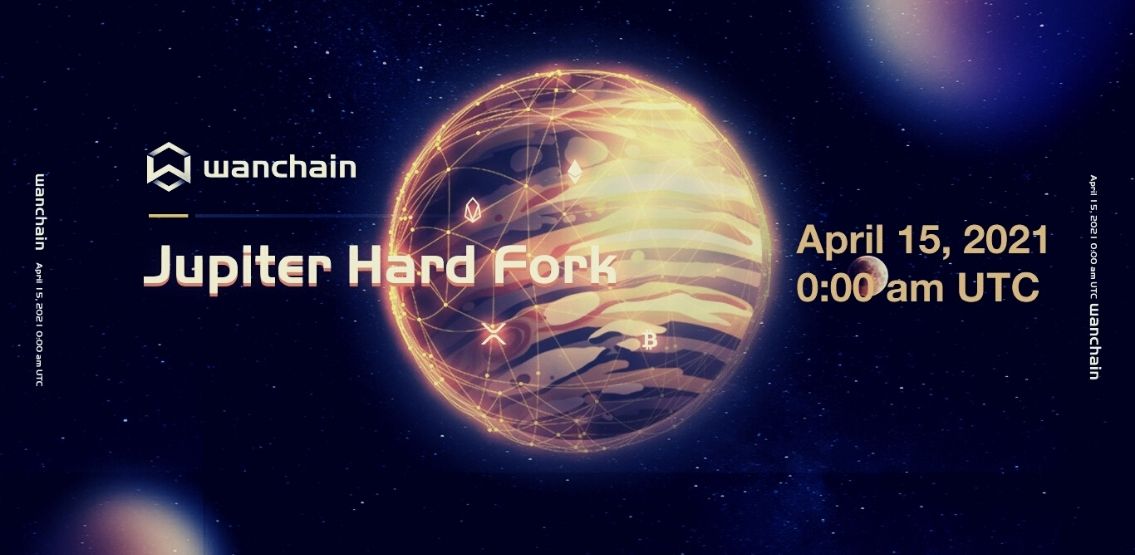 Wanchain, a decentralized blockchain interoperability solution, announced the completion of its hard fork named Jupiter. The mainnet now operates at 100% compatibility with Ethereum.
It has also paved the way for the launch of Wanchain's highly anticipated Ethereum Layer-2 solution and access to popular Ethereum-based tools such as MetaMask.
New Features Of Wanchain
Wanchain enables data transfer between Wanchain and other blockchains such as Bitcoin and Ethereum. Users can transfer assets from blockchains to Wanchain and vice versa, and/or simple trade assets between blockchains.
The fork makes Wanchain fully compatible with Ethereum's EIP-155 protocol and has changed its mainnet chain id to 888. Wanchain's testnet chain id has changed to 999. Users can experience seamless migration of Ethereum dApps to Wanchain, including Metamask, Remix, and Truffle.
The "Jupiter" hard fork maintains compatibility with existing Wanchain tools, SDKs, and applications. The event did not create new tokens.
Instructions To Complete The Latest Update
The two methods to complete the update are the script and manual update. The Wanchain team has prepared a simple update script available on their medium blog. Users only need to execute it after logging into their cloud service node with SSH.
For the manual update, users need to download the version 2.2.0 binary file from the release page if they're not in a standard operating environment. Once done, the GWAN node can be manually replaced and upgraded.
Wanchain Had Previously Created An ETH-BTC Bridge
Wanchain had previously unveiled the first-ever decentralized bridge between Bitcoin and Ethereum early in March. Jack Lu, the Founder, and CEO of Wanchain announced on Twitter:
"We have been working for years to make interoperable #DeFi a reality. Today, I sent the first ever #Bitcoin to #Ethereum using the decentralized #BTC-#ETH direct bridge. Thank you to the #Wanchain team and our incredible community for making this all possible. It's happening."
Wanchain's decentralized bridge provides users with two main advantages. Firstly, all staked wanBridges will now power the same collateral pool. Second, the BTC-ETH direct bridge allows users to transfer Bitcoin directly to the Ethreum network without using Wanchain as a router.
About Wanchain
Wanchain is a distributed financial infrastructure that allows the exchange or transactions of digital assets across various blockchains. It provides digital currencies and assets with a financial framework. The platform supports the creation of apps, smart contracts, and privacy protection mechanisms for transactions. Its native token is called Wancoin, denoted as $WAN, and will be ERC-20 compliant post-Jupiter.
Disclaimer: This article is provided for informational purposes only. It is not offered or intended to be used as legal, tax, investment, financial, or other advice.