Chinese Bitcoin mining operations are accelerating and it is predicted that this activity will release another 130.5 million metric tons of carbon emissions by the year 2024 unless far-reaching regulations are enforced.
According to an article published yesterday in the nature journal Nature Communications, the increasing energy consumption and related Bitcoin mining carbon emissions, have the potential to seriously undermine sustainability efforts, not only in China but globally.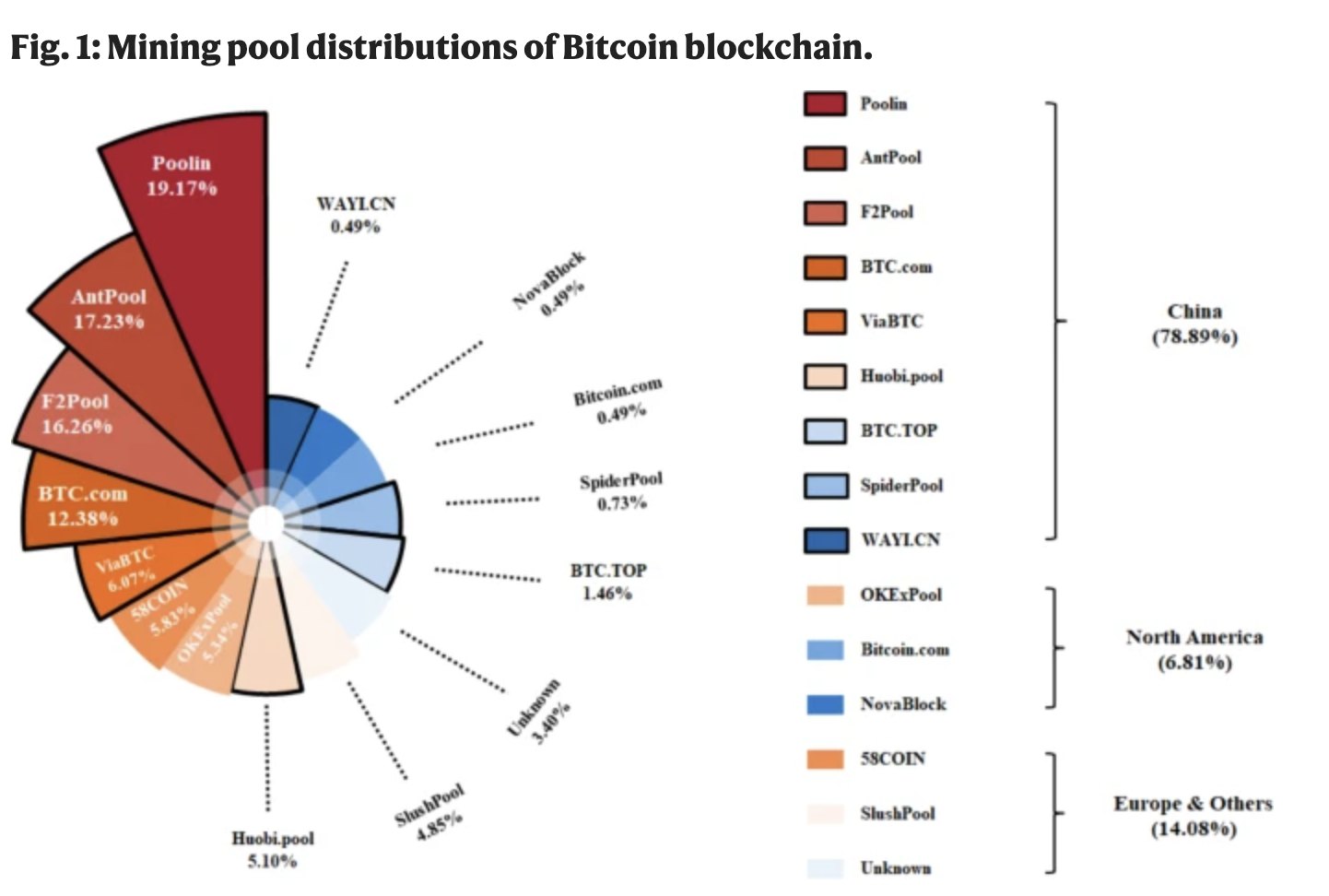 Annual Bitcoin mining energy consumption is set to peak in 2024, and emissions are expected to exceed the greenhouse gas output of the Czech Republic and Qatar. Within China, the emissions rank in the top 10 of all Chinese cities.
The report highlights three "unexpected behaviours" in the operation of the Bitcoin block chain. Firstly, the evolution of mining hardware. The move to "Application-Specific Integrated Circuits (ASICs)" has "increased the capital expenditure for Bitcoin mining".
"the attractive financial incentive of Bitcoin mining has caused an arms race in dedicated mining hardware."
Secondly, high volumes of consumption are caused by constantly-running mining hardware. It is estimated that this consumption of energy is as much as a medium-sized country such as Denmark.
Thirdly, the associated carbon emissions of such a large energy consumption process by the Bitcoin blockchain are considerable and are having an impact globally.
"Although the estimate ranges vary considerably, they have indicated that energy consumption of network and its corresponding environmental impacts have become a non-negligible issue."
Due to its vast share of the global Bitcoin mining pools, China is beset with huge environmental issues. Close proximity to specialised mining rig manufacturers and access to cheap electricity has led to China "accounting for more than 75% of the Bitcoin network's hashing power."
Given that China is a signatory of the Paris Agreement, it will have to impose regulations and policy changes which can have an effect on its ever-increasing Bitcoin mining energy consumption. Without this, China's promise to cut 60% of its carbon emissions per GDP by 2030, might well be an empty one.
Disclaimer: This article is provided for informational purposes only. It is not offered or intended to be used as legal, tax, investment, financial, or other advice.