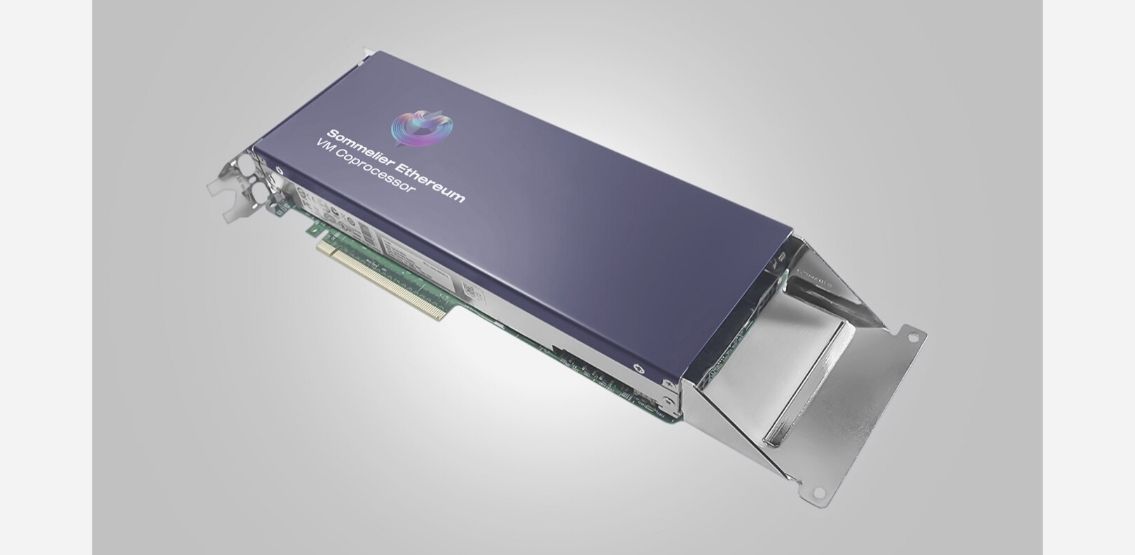 Sommelier released a mainnet version of their Ethereum coprocessor backed by a $3.5 million seed fund led by Standard Crypto. The seed fund saw participation from Multicoin Capital, Alameda Ventures, Proper Cygni, and Power Planet Holdings.
Sommelier is a coprocessor for DeFi traders and Liquidity Providers (LPs) consisting of the Cosmos Stargate SDK, Tendermint-based consensus layer, and a decentralized and bi-directional Ethereum bridge, all of which is managed by a global network of validators.
The funds will be directed towards developing Sommelier's multichain protocol and its flagship Defi applications that are expected to launch in the first quarter of 2021. Ethereum can deliver decentralized and automated transactions with more computational power and lower gas costs with the new coprocessor.
Sommelier Aims To Improve Ethereum Network Experience
Zaki Manian, the co-founder of Sommelier and lead developer on the Cosmos protocol and Tendermint, says Sommelier is looking at how liquidity providers function in the DeFi industry and to provide them with new capabilities. He says,
"Sommelier's protocol unlocks the ability to augment Ethereum transaction computation and execution as a co-processor works to help the main CPU in a computer. Sommelier programmatically routes DeFi liquidity around the entire Ethereum network in ways that massively improve the experience for developers and liquidity providers. "
Manian added that with Sommelier, liquidity providers could reduce the risk of impermanent loss and capture returns across any Ethereum DeFi exchange or application. Without Sommelier, liquidity providers cannot efficiently monitor and execute operations in such a massive surface area.
What Is Impermanent Loss?
DeFi tokens placed in automated market maker (AMM) pools can return negative values instead of yield in certain conditions. The loss means that less monetary value at the time of withdrawal than at the time of deposit. In pools with less liquidity, assets lose yield over time instead of gaining it for providing liquidity.
With Sommelier, users can retrieve the funds from pools that suffer such impermanent loss. A grouping of oracle networks detects the impermanent loss while Cosmos' validator set provides custody for the tokens. The funds are ported to the Cosmos Network too.
How Does Sommelier Help Liquidity Providers?
As trading volumes increase in DeFi applications and venues have fragmented, yielding sound and risk-adjusted returns have become more challenging. With Sommelier, liquidity providers can scale their ability to analyze and execute real-time transactions against all possible Ethereum yield-stabilizing or yield-maximizing strategies, simultaneously reducing risk and growing returns.
Disclaimer: This article is provided for informational purposes only. It is not offered or intended to be used as legal, tax, investment, financial, or other advice.