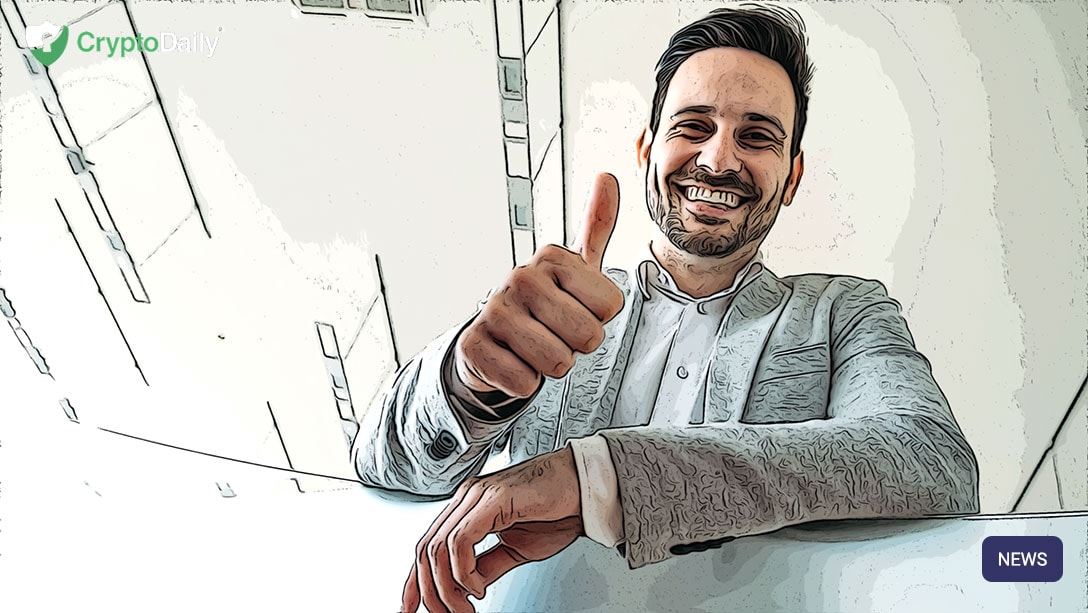 PayPal announced that soon it will enter the cryptocurrency market. PayPal customers will be using cryptocurrencies to shop at any large market from the next year. The payments will be settled through fiat currencies. It will be similar to merchant solutions like BitPay. The coins like Bitcoin, Ethereum, and Bitcoin Cash, and Litecoin will be supported in this new payment method. PayPal is one of the largest payment providers with almost 346 million users in the world.
This is very good news for online gambling platforms because, based on the analysis provided by Casino Crunch, millions of people use PayPal as their direct payment method on online casinos. Combining it with a hibernating interest for crypto in the iGaming industry, we can easily say that the volumes are going to jump up with this one news alone.
Video games are always full of thrills, that is why 26% of players are already using PayPal. Integrating cryptocurrencies into PayPal will grow these numbers because the Crypto gambling market size is huge and it is continuing to increase. Bitcoin gamblers have wagered $4.5 billion in BTC since 2014. It is clear that Bitcoin and other cryptocurrencies are very popular in gambling. Using cryptocurrencies has allowed more privacy-focused gambling alongside quicker ways of transactions and withdrawals. The use of Bitcoin at online casinos is rising every year with millions of people placing bets with different cryptocurrencies daily.
PayPal is joining the cryptocurrency market, so the service will encourage the global use of new digital currencies that can be developed by central banks. U.S. account holders will be able to buy and sell cryptocurrencies in their PayPal wallets from 2021. There were other mainstream fintech companies that were also allowing this process, but PayPal's launch is the next level for the Cryptocurrency market.
Blockchain and cryptocurrency
Blockchain is a method for recording transactions using public records. Transactions can include anything but it is commonly used for virtual currencies. The main benefits to use cryptocurrencies in any industry are these factors:
Transactions occur rapidly (near-instant), including direct and automatic withdrawal and/or deposits.
Transactions are non-reversible (no charge-backs), meaning fraud and non-payment are eliminated.
Transactions tend to have few overhead fees (no deposit and withdrawal fees)
An individual can protect their anonymity
Will cryptocurrency become a major payment method?
Cryptocurrency is getting attention from the whole world. It is experiencing remarkable growth and fame. The numbers are doubling every year and there are more and more people who have information about the use of cryptocurrencies in the world. Paying with cryptocurrencies is getting popular, but will it be a major payment method someday? Payment businesses have gone through many evolutions in the last decades. As for now, Blockchain, AI, Cryptocurrencies, Fintech - everything is moving faster than ever. The payment industry is shaped by mobile phones and computers, that is why online paying methods are so popular. One can sit at home and buy anything.
Online shops are open for 24 hours in a day, so of course, millions of people are using online paying methods on a daily basis. Customers just prefer to make their purchases from their computers or mobile phones. It is easier and it's surely saving tons of time. The times have changed. One can buy running shoes while standing in line to pick up donuts, or you can be running in your running shoes and buying the donuts for later.
Everything is possible now because of the reason that people are getting more and more adapted to new technologies and gadgets that are making our life easier. The future is now and virtual assets such as Bitcoin are more than powerful financial tools that can transform the person's wealth in a minute. Bitcoin is decentralized so one can keep every information for themselves and not even share the fact that they are wealthy. Payment methods with cryptocurrencies are allowed to not visit banks at all.
Cryptocurrency payments have a tendency to change and transform the whole globalized economy. It can create borderless connections with businesses, solution providers, and national governments. The financial crisis is always the problem of countries and cryptocurrencies could help this problem. Digital money can really bring fast and secure services for the whole world, and it will be without access to banks. That is why PayPal and Cryptocurrency collaboration is a big win for everyone in online and offline payments.
© 2020 CryptoDaily All Rights Reserved. This article is provided for informational purposes only. It is not offered or intended to be used as legal, tax, investment, financial, or other advice.
Why blockchain technology is necessary for cross border payments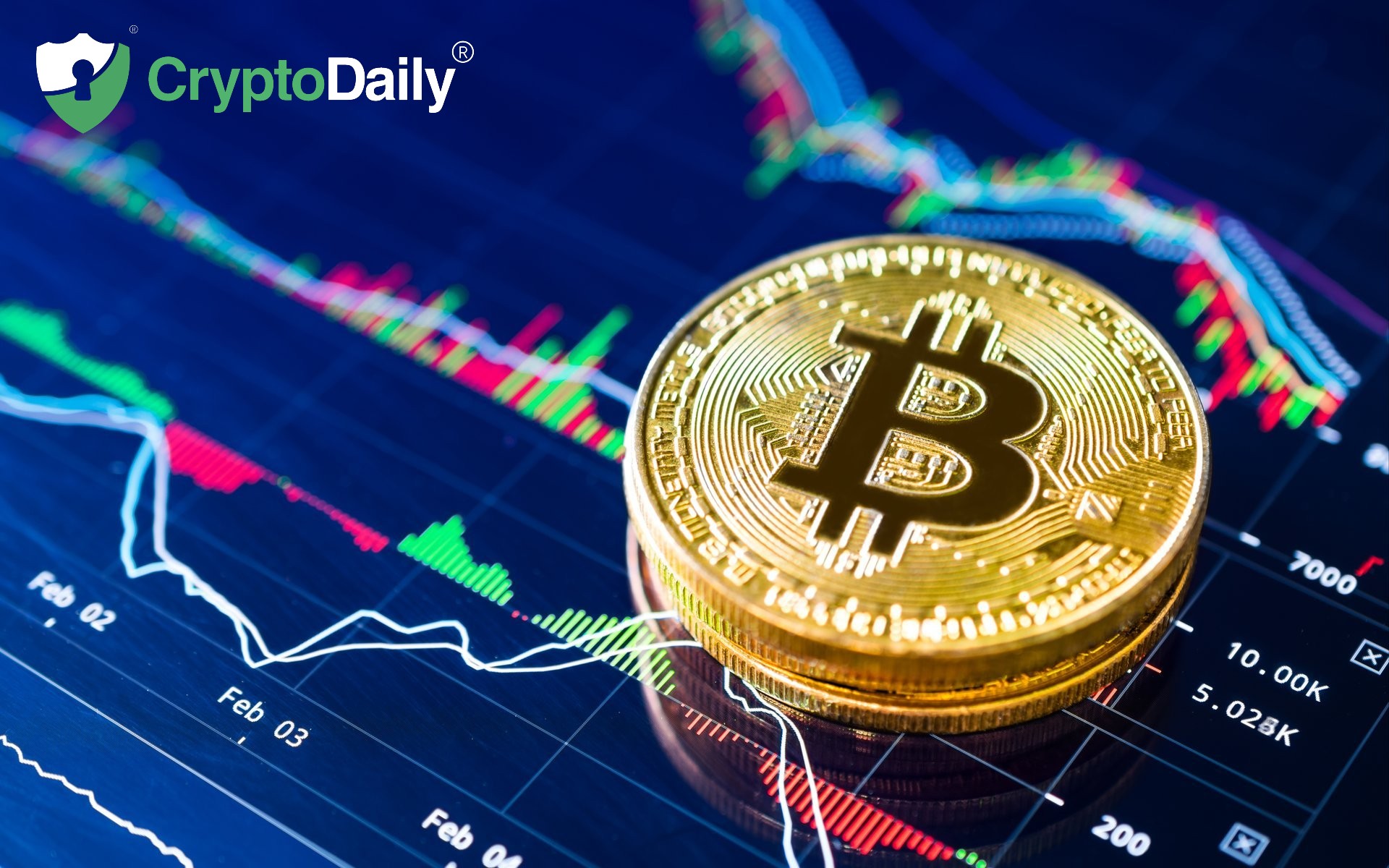 Blockchain technology is essential in our daily lives, including supply chain management, automobile, food, agriculture, and banking. One of the greatest uses of blockchain technology is cross border settlements. Bitcoin is the first cryptocurrency, and many people are using Bitcoin for cross-border transactions. Many people are using Bitcoin for cross border transactions to dodge government sanctions. For example, in Nigeria recently, people are using Bitcoin to buy goods from China because the naira/dollar rate fluctuates between the banks and the parallel market.
The challenge with Bitcoin is that the transaction is often slow. It takes up to ten minutes to complete a Bitcoin transaction, and the fees are also on the high side when you compare to other cryptocurrency like the XDC network and XRP. It is a proven fact that Ethereum cannot be suitable for cross border traction because of high gas fees at peak times. For a blockchain technology project to be considered for cross border transactions. We need a fast and efficient payment network.
Is blockchain technology ready for the challenges yet
The US dollar is majorly used for world cross border transactions. The US dollar is still inefficient because many countries rely on US banks to complete transactions even if the trade doesn't involve the United States. It concentrates the power to them, and they control what is happening to most of the countries. Which means they can sanction their enemy countries from global trade. Blockchain is a decentralized system in which everyone has control of their trades. But the argument for blockchain as a means of cross-border transaction is still irrelevant when a transaction takes several minutes, and transaction fees are extremely high. Blockchain must present an efficient system with low transaction fees and fast to ensure that we can create a truly decentralized system for cross-border transactions.
Improved blockchain network for cross border transactions
A Blockchain technology transaction that will be suitable must be truly decentralized, fast, and has low fees. Many blockchain projects do not fit all the criteria, but a project offers the three characteristics of an excellent cross-border network. The name of the project is XinFin.
Xinfin offers high-speed cryptocurrency payment systems that facilitate cross-border transactions within a few seconds; for example, Tradefinex platform real-time cross-border payments and settlements via XinFin's XDC network. XDC tokens allow the transfer of funds using DLTs using multiple synchronized ledgers and numerous processing nodes, reducing the risk from a single-point-of-failure.
XDC Community member Mr.Rushabh Parmar from XinFin Says,
"Blockchain technology provides a cheaper option to the large unbanked population to start using wallet technology without setting up a physical bank or ATM setup. Pandemic like Covid19 provided a boost to the usage of wallet technology. XinFin Network enables the option to avail technology to mass by providing near-zero fees, 2 second transaction time, and smart contract support provides options like escrow or recurring micropayment at near-zero transaction Fees."
Conclusion
Blockchain can remove the dominance of the US dollar for cross-border transactions but his development cannot happen if blockchain transactions are slow and fees are high. A truly decentralized system that solves all these problems means that Blockchain can remove the dominance of the US dollar by creating a truly decentralized blockchain cross-border payment system.
Freewallet Insights and Crypto Trends – an Exclusive Interview with Solomon Brown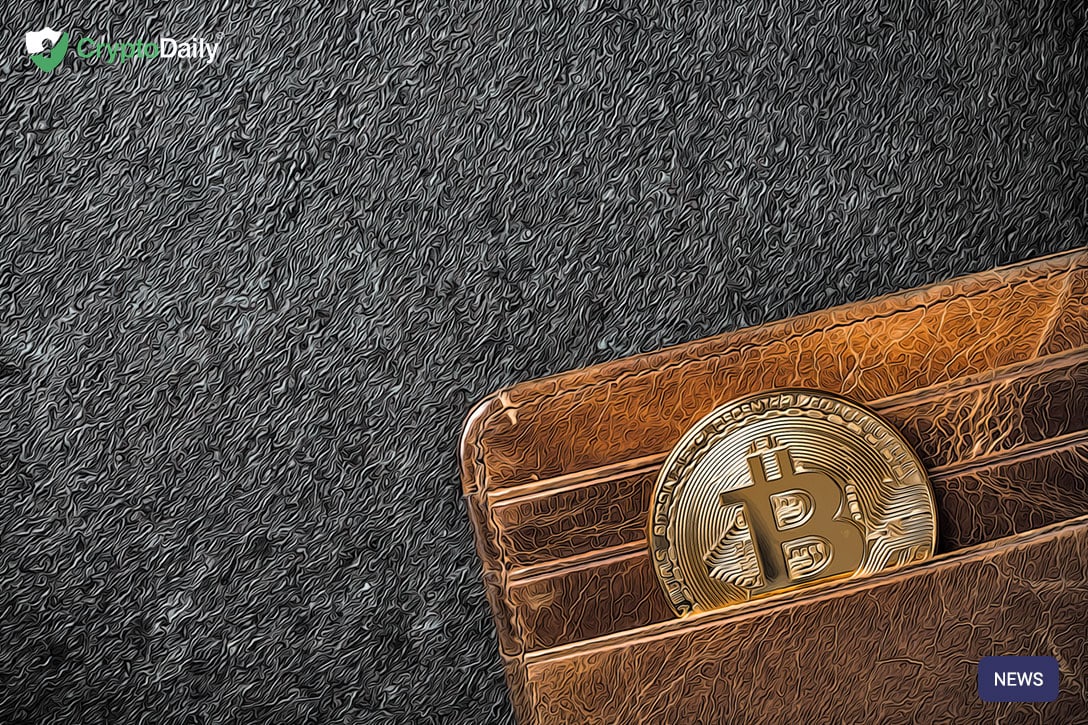 This time we had the opportunity of chatting with Solomon Brown, head of the PR department at Freewallet. The company's flagship product is its Freewallet: Crypto Wallet, which supports over a hundred cryptocurrencies and comes with a built-in exchange. In addition, Freewallet offers 22 single-currency applications on Android and 11 apps on iOS for 22 coins and tokens in total.
Hi Solomon, nice to have you with us. First of all, how has the Freewallet team been surviving the COVID-19 pandemic? Any worries about the second wave? Is everything okay?
Thank you, everything's fine. Thanks to crypto philosophy itself, the Freewallet team has a decentralized structure. Our company unites over 100 employees from all around the world, but we are working remotely. That's why the quarantine and isolation measures have had minimal impact on our working procedures. Our customer service is still available 24/7 even now during the 2nd wave of the pandemic.
Of course, the constant uncertainty takes its toll emotionally. However, we at Freewallet try to support each other and provide our clients with more care and attention.
According to your stats, what cryptocurrencies do Freewallet users prefer? In which currencies they have the biggest deposits and which ones are used more frequently for transactions?
We have more than 100 cryptocurrencies on board, so our users have a lot of options when it comes to investment strategies. According to the Freewallet stats collected in Q3 2020, our users are mostly investing in BTC, ETH, USDT, USDT20, XMR, and Dogecoin. They are keeping their major holdings in Bitcoin as the leading digital asset and crypto safe haven. However, they tend to use Dogecoin for frequent transactions. This asset is cheap but has looked promising recently, thanks in no small part to the viral marketing campaign tied to the coin on Tik Tok.
Let's speak of a portfolio breakdown. How has the average crypto portfolio changed? Do users tend to have a bigger portion of BTC than before the halving? What other cryptos are getting more popular in users' portfolios? And which ones are seeing a downtrend?
We at Freewallet are seeing a growing trend in purchases and the number of users buying Bitcoin and USDT20. It's no accident that these cryptocurrencies are experiencing similar levels of consumer interest. The BTC/USDT pair still represents 90% of all BTC traded into stablecoins today. A price change for one leads to a price movement for the other and vice versa.
Monero still has strong positions among Freewallet users. Many clients consider XMR to be one of the most secure cryptocurrencies. Its popularity lies in its difficult to trace transactions and ability to deanonymize users.
DeFi's impressive progress has facilitated the creation of cryptocurrencies and encouraged the wider adoption of digital money. Nevertheless, tokens issued by no-name companies and without good results after ICO rounds have faced drops in demand.
What about stablecoins? Which ones look promising and which ones are still the most popular in transactions and portfolios?
Stablecoins help to combat the volatility of the crypto market by pegging their value to fiat money, usually the U.S. dollar. This characteristic explains why this type of asset is growing in popularity in times of uncertainty. Stablecoins hit their peak value of $90 million amidst the pandemic, registering an 8 % increase from the end of 2019. Also, stablecoins soared by 30 % in market capitalization during that period.
Among stablecoins, Tether is the asset in the highest demand. The dollar-pegged Tether was one of the first stablecoins on the market. Now it is demonstrating impressive growth. Since last January, USDT's market valuation has increased by 144%. Today Coinmarketcap.com reports that USDT's daily volume is higher than that of BTC , with $54 and $38 billion, respectively. USDT's Market Cap of $16 Billion is the third largest in the market following Bitcoin and Ethereum. 80% of transactions made with stablecoins on Freewallet include USDT and USDT20.
How is the wallet industry changing? How do you think the wallet industry will evolve?
Crypto wallets and mobile payments are moving rapidly to accommodate the general shift into a cashless economy. Online purchases, e-commerce, and a wider adoption of cryptocurrencies has fueled this growth. As analytics predict, the number of blockchain wallet users will reach 200 million by 2030. The 3rd BTC halving played a significant role in this process by attracting new customers and increasing transaction volume, as we mentioned previously.
As transactions rise, new mobile technologies and features could shape the development of the wallet industry. We will probably have voice-activated commands, facial recognition for approving transactions, and biometric security features shortly.
What are the current trends in crypto wallet features and design? Which one you like and which you don't?
I see a growing demand for single-currency crypto wallets despite the ever-increasing number of wallets that allow clients to store a wide range of coins and tokens in one place. There is a demand for Android and iOS apps but also for web wallets. Some call Freewallet a "crypto Swiss Army Knife" for being an all-in-one solution available for everything users need in the crypto space. Alongside with Freewallet's 100+ cryptocurrencies on board, we have 20+ wallets each dedicated to a specific coin.
The crypto wallet is more than a place to store cryptocurrencies now. It's space for buying coins and tokens, and sending, receiving, and exchanging digital assets. Freewallet users can buy 10 cryptocurrencies, including BTC, ETH, TRON, and BNB with a credit card, as well as enjoy fee-free transfers on coins within the ecosystem. What's more, the built-in-exchange on the platform supports around 100 different cryptocurrencies.
Security is another current trend. We take this issue very seriously, with our 4M+ users worldwide. Freewallet comes with PIN code access capabilities, multi-signature confirmations of each transaction, 2FA, session controls and notifications regarding suspicious login attempts. These features guarantee that user funds are well-protected.
How do you feel, what features should a crypto wallet have to become a market leader?
Becoming a market leader depends on your available currencies, functions, security measures and customer support to assist if any questions arise. The market has become more competitive, and crypto wallets have to fight for clients now. Users choose wallets that provide some special functions alongside with basic operations. I like Freewallet because it gives users the possibility to top-up their phones with BTC, make fast and free transfers, and has a user-friendly, intuitive interface.
Nevertheless, there is one more important thing. A crypto wallet gunning for the number one position should provide users with fast speed and the best rates. It's worth mentioning that we've integrated new exchange technology in cooperation with Changelly for a list of 54 coins and ERC20 tokens, including BTC, ETH, USDT, XMR, DOGE, and LTC. This type of exchange is executed in 2-3 minutes and characterized by better rates and enhanced anonymity. When markets are volatile, speed has crucial importance.
Custodial or non-custodial solutions - what are the pros and cons in each case?
The discussion about custodial vs. non-custodial wallets is a timeless question in the crypto community. However, it's just a matter of taste. I work for a custodial wallet and, of course, see a lot of advantages there, especially for crypto beginners.
We keep users' private keys on our side. It means if a client loses access to his data or forgets a password, there are chances our support team can restore it. With a non-custodial solution, a user would lose all their savings if that were to happen.
We provide our users with a 24/7 support service. If a user makes a transaction error and contacts us, we do our best to back him up. For example, we refund payments made to composite addresses without references to the wallet ID. There are hundreds of similar transactions that we redeem regularly. Less common situations can take more time for us to resolve, but we are always ready to lend a helping hand to our users whenever possible. Nevertheless, non-custodial wallets can't change any transaction at all.
Also, did you know about 90% of Bitcoin holders worry about the fate of their crypto assets after death? We see a lack of regulations regarding cryptocurrency inheritance. However, the custodial solution allows us to solve this problem.
What factors besides market signals do influence users' behavior? Speaking of mass media, forums, social media, and bloggers, who has the biggest impact nowadays?
Have you ever heard about the theory of seven touches? Basically it proposes that a consumer has to encounter a company in seven different ways before they will respond to it. Taking this theory and the high level of competition in the market into account, we have to include into our marketing mix mass media, social media, influencer marketing, and many others. It's a big mistake to use only one communication channel.
Also, communications are continuously changing. We have to follow trends to keep up with our users' interests. For example, TikTok is rapidly gaining popularity. If a company can do viral TikTok marketing like DogeCoin has done, it will be successful without a doubt.
What are the main traits of the crypto community in 2020? How do you communicate with users? What channels do you use to engage with your community?
Due to increasing adoption and the growing popularity of cryptocurrencies, the community has expanded. There is a wide choice of informational platforms out there, so users are supplied with the necessary knowledge to prevent mistakes.
We spread news about the Freewallet using mass media, social media, and cross-marketing actively. Social media allows us not only to give information to our users but also to receive feedback. We carefully consider our users' opinions and bear them in mind while planning future developments.

© 2020 CryptoDaily All Rights Reserved. This article is provided for informational purposes only. It is not offered or intended to be used as legal, tax, investment, financial, or other advice.
Guarda Wallet Introduces New Features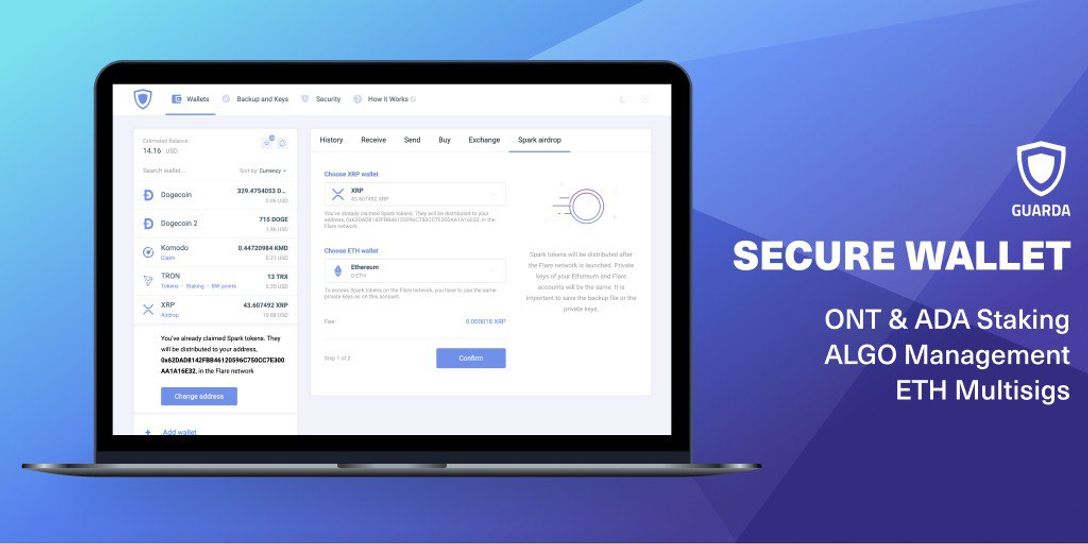 With the increased popularity of cryptocurrencies, the users' needs became much more complex and people have a lot more options to choose from. Therefore, Guarda developed new and exciting features for the Guarda Crypto Wallet, that meet and even exceed users' expectations.
What is Guarda Wallet?
Guarda Wallet is a multipurpose crypto wallet that helps you easily manage your income. Like any other crypto wallet, you can store and send various cryptocurrencies – but here you can also stake and even exchange them directly from the app.
It offers you control, privacy, and anonymity – what people asked for years.
Guarda made sure that its wallet is available on any kind of platform so that it can be used however users feel more comfortable. Therefore, Guarda offers:
Desktop Wallet – for macOS, Windows, and Linux;
Mobile Wallet – for iOS and Android;
While the web and desktop versions were built mainly for staking and trading, the mobile version is the key to normalizing merchants' crypto payments. Isn't it exciting that you can greet the autumn with a large cup of Pumpkin Spice Latte paid with crypto? They are now literally found in your own pocket, like any other fiat.
The Chrome extension was built mainly for those who like using crypto for lively and intriguing experiences – like gambling, finances, and even video games. Those adorable CryptoKitties are definitely worth your attention.
Supporting over 45 major blockchains, dozens of stablecoins, and over 10k tokens, Guarda Wallet is clearly one of the best wallets in this field.
Guarda also offers a Private Wallet developed exclusively for ZCash – Shielded Wallet.
Having the chance to collaborate with one of the most promising technologies in the matter of Crypto, the team was more than happy to promote the potential of zk-SNARK. Their shielded payment scheme secured by zero-knowledge is what people name "the next step for the Crypto World".
What are the new features of Guarda Wallet?
A careful analysis in the last couple of years shows that crypto users want more than just a decentralized network and a few cryptocurrencies to work with.
Besides aiming for a more secure wallet, they also started to explore new alternatives for earning tokens. They are also more open to new cryptocurrencies, knowing that most of them are a better version of the previous ones.
Therefore, Guarda came with exciting updates both in terms of security and experience.
Guarda Wallet has now implemented the multi-signature feature for ETH - on Web, Desktop, and Chrome extension versions. That means you need to use a combination of several keys before making a transaction. If hacking wasn't already hard enough, good luck hacking Guarda Wallet's accounts now!
In terms of experience, Guarda also welcomed on its platform the SPARK token airdrop – on Web, Desktop, and Chrome extension. There are platforms that reward its users with tokens for various activities that promote them and now you can easily use those for anything you can do with Guarda Wallet.
Being aware of the potential of new cryptocurrencies, Guarda also added:
ADA and ONT staking to the list of staking, alongside ALGO for management – on Web, Desktop, and Chrome extension versions;
FIO tokens for the Mobile version.
Very soon, Guarda Wallet will also support XMR HF on the Web, Desktop, and Chrome extension, as a positive response to the users' requests. Furthermore, there will be added Zilliga for staking.
If this wasn't enough, the team also made some updates for the Shielded wallet – now it has seamless transactions and decreased z-balance update time.
And because the health of its users is important as well, for the Mobile version Guarda implemented the night mode. You need to have keen eyes in the world of Crypto, right?
The team of Guarda Wallet
Guarda was launched in 2017 by Paul Sokolov, known for his experience in a variety of blockchain-related projects.
Alongside Artem Kirillov and other crypto enthusiasts, he went from single currency wallets to a multi-currency, cross-platform, and non-custodial one – known as Guarda Wallet.
The team conquered crypto users not just through the continuous updates of their platforms and intriguing ideas, but also with their qualitative 24/7 support and their interest in the users' needs.
They provide you with a lot of options, security, various platforms, and new technologies – what else would you want more from a crypto wallet?
Be up to date with their activity and follow them on social media!
Twitter: https://twitter.com/GuardaWallet
Facebook: https://www.facebook.com/GuardaWallet/
Youtube: https://www.youtube.com/c/GuardaWallet
Why are cryptocurrencies so volatile?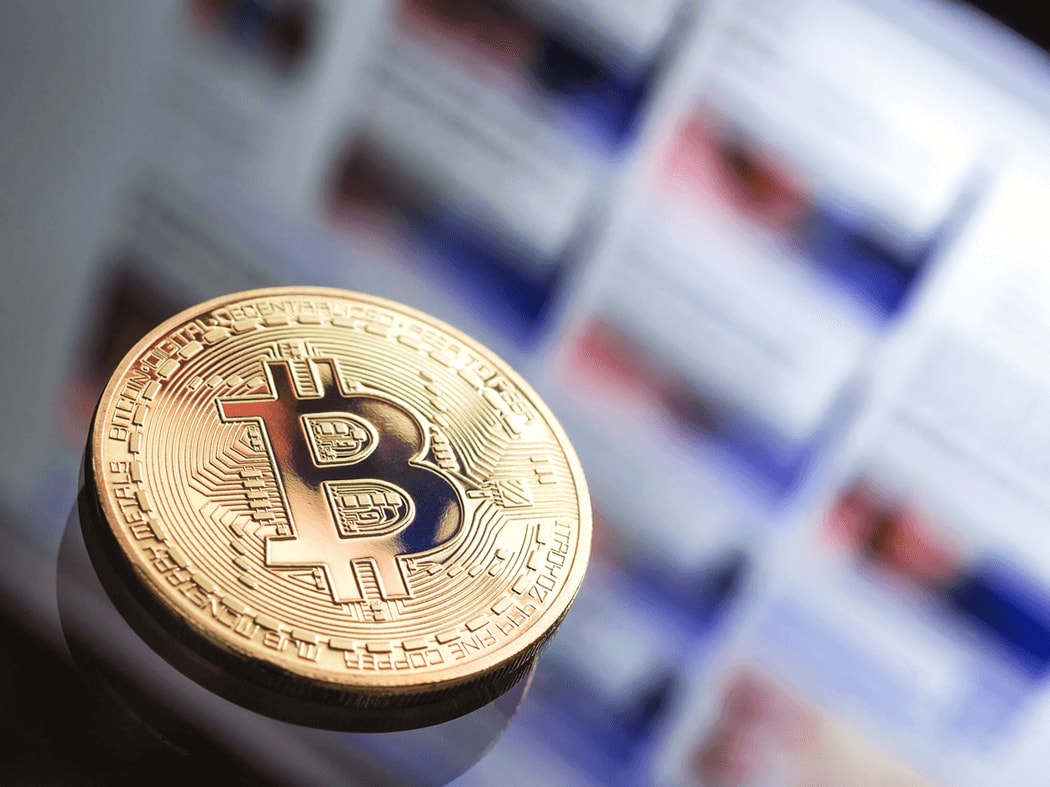 If you ask a typical bitcoin critic to give you some disadvantages of the cryptocurrency or why they think it's an overhyped bubble; I'm willing to bet you're going to get slammed with "it's volatile" or some other phrase revolving around the currency's volatility. While this may be true, it is not necessarily a disadvantage for traders; every trader will exploit the volatility of whatever asset class they're trading.
However, the volatility argument usually borders around the mainstream and institutional adoption of cryptocurrencies. In some other cases, it may come up when it might be suggested to have the potential to replace traditional fiat currencies. Either way, the volatility topic remains.
So what makes cryptocurrencies so volatile? Here are a few suggested reasons
NEWS EVENTS: It's no question today that the media is one of the most potent tools in global activities; its influence undoubtedly cuts across many industries. In the same vein, the price of any cryptocurrency is mostly influenced by the media. Once there is a perceived negative narrative attached to bitcoin, traders have often experienced a pullback.
An outstanding example was the October 2013 Silk road saga; the popular dark web had been discovered for its hideous activities by the FBI. Damaging for cryptocurrencies was the wide reports that Silk Road dealt widely in cryptocurrencies like many other dark webs. This caused a massive dip in the price of bitcoin at that point.
While positive news such as new institutional investors, crime-fighting, and new regulations may also bolster bitcoin's price, the perceived media narrative is undoubtedly a massive factor in bitcoin volatility.
SECURITY BREACH: Hypothetically, the distributed ledger technology remains ironclad and tightly secure. However, from time to time, hackers and fraudsters have often found ways to manipulate exchanges, individuals, and companies using methods ranging from phishing, 51% attacks, Sybil attacks, and wallet key theft.
Unfortunately, these attacks pose significant threats to the volatility of any cryptocurrency. This is usually more significant when exchanges are targeted. Not only does it scare traders away, but the quick liquidation by long term investors can also cause a massive dip in the price of a cryptocurrency.
INSTITUTIONAL INVESTORS AND LARGE CURRENCY HOLDERS: The price of any asset is controlled by how much value is invested in that asset. Likewise, a large influx or outflux of institutional investors and individuals holding massive amounts of a cryptocurrency can make or mar the coin.
If, at any point, a good number of institutional investors decide to trust bitcoin, the price is bound to go up. This was seen in December 2017, as it was widely suggested that many institutional investors chose to adopt bitcoin. Between that period and the next year, bitcoin experienced up to 8% volatility, mostly because of institutional investors.
BITCOIN IS RELATIVELY NEW: As difficult as it may be to admit, cryptocurrencies are new, and they have an uncertain future. While many experts may positively or negatively predict cryptocurrencies, we're still at the mercy of time to find out what the future holds. This singular fact is reflective of the price of bitcoin and other cryptocurrencies.
Volatility is not necessarily a terrible thing; however, if crypto will ever compete with fiat currencies, it will always be a bordering issue. In the next couple of years, we're definitely going to find out how this would play out for cryptocurrency lovers.