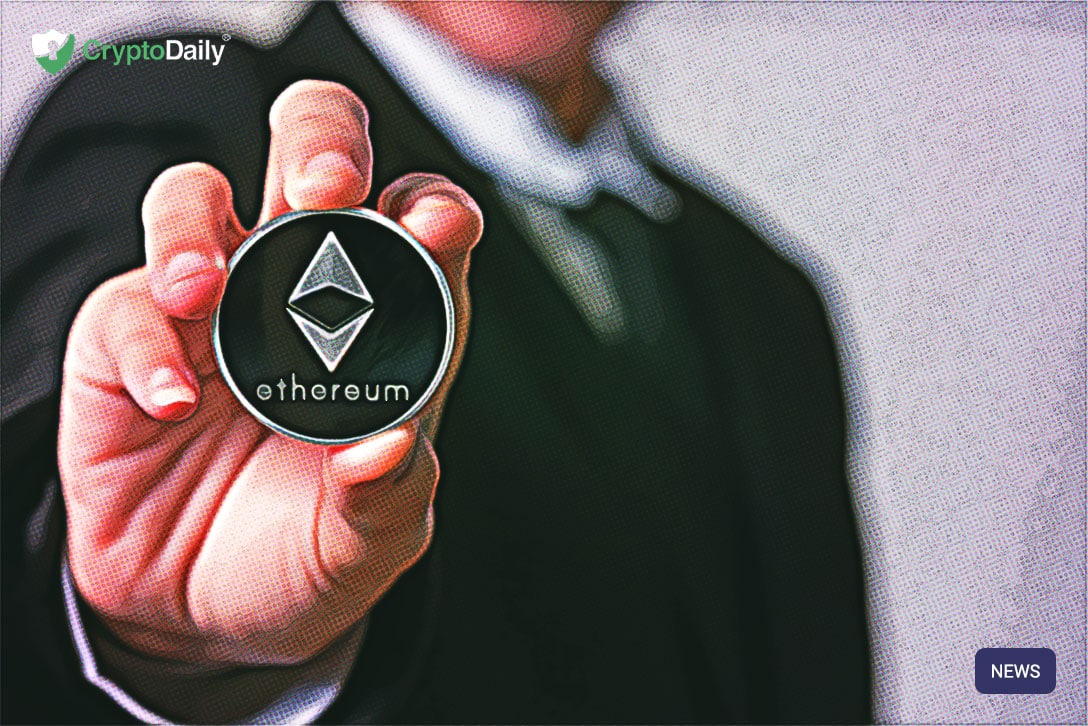 When we think about blockchain technology and cryptocurrency, there's often an emphasis on the potential to transcend national borders. However, transcending linguistic borders, as well as national ones, brings with it some unique challenges. After all, technology that can be used from any location is only helpful if people in all of those locations know that it exists and what it's for.
In this article, we'll take a look at how translation services tie in with cryptocurrencies, using Ethereum as an example of how to take a big-picture approach to communicating with people around the globe.
Ethereum – the basics
If you've ever bought and sold a cryptocurrency, then the chances are that you'll have heard of Ethereum. Launched in 2015, it has become the world's second largest crypto platform by market capitalization, with miners around the world receiving its currency – Ether (ETH) – for their contributions to the blockchain.
The Ethereum platform serves nearly 2,000 different cryptocurrencies and tokens and is used by cryptocurrencies traders across the planet. From the outset, the platform has taken a community approach. The initial development was crowdfunded, and this approach is now also being taken to the translation of Ethereum.
Translation company versus community efforts
There are plenty of benefits to using a translation company to meet your multilingual needs. Ofer Tirosh, CEO of language service provider Tomedes, notes how easy it is to access linguists around the world by using a professional service:
"Opting to use a translation company provides you with instant access to qualified, experienced translators covering a vast range of language pairings. That linguistic expertise is then at your disposal, as well as the translators' sector-specific experience. This means you can access financial translation specialists, tech specialists… whatever you need."
When you have a global community already at your fingertips, however, there is an alternative approach, and this is the path that Ethereum has trodden. The platform has worked with 450 community members to provide its services in an impressive 33 languages, ranging from Arabic to Vietnamese.
The translation, like the development funding drive, is using a crowd-sourced approach. Members are able to contribute to the translation by working on individual files, translating them into their native language.
Ethereum then uses a professional translation service to review all of the crowd-sourced translations, to ensure quality and consistency.
The Ethereum example is a powerful one, not just to the cryptocurrency world but to the international business community. The Ethereum Foundation is taking an approach to service delivery that moves beyond the confines of language while also taking its community along on the journey. It's a process that has helped the company to become a global brand and to make the most of its border-surpassing potential.
Translating blockchain technology into business use
Companies looking to capture the attention of global audiences would do well to emulate Ethereum's approach. Blockchain technology certainly has vast potential in the business world. However, it requires vision and confidence to make the most of it and this is still lacking in the wider business community.
PwC's latest Global Blockchain Survey sought views from 600 executives in 15 territories. 84% of them said that their organisation had had some kind of involvement with blockchain technology. But 45% of those surveyed also said that they felt a lack of trust in the technology could delay adoption.
As ever with 'new' technology (let's point out here that the blockchain has been around since 2009), time will be a factor in its adoption and in the uncovering of different uses. Yet those that delay are potentially missing out. Hopefully, the examples of companies like the Ethereum Foundation will help to build confidence in the tech and enable others to see the potential and the advantages.
Ethereum and translation – the lessons
So, what are the lessons that we can learn from the Ethereum example? There's certainly a lot to be said for the way that the company has managed language and embraced the use of translation to connect with global audiences. There are plenty of brands out there who would jump at the chance to have a site available in 30+ languages, with a community of users who were so engaged that they would freely contribute their time to helping the company to reach new territories.
The community-sourced translation approach is an interesting one. Ethereum has handled it well by engaging the platform's users while also employing a professional translation agency to act as a quality approval function. It's a low-cost approach that can deliver excellent results and is certainly something that other companies can replicate – provided they have built up a linguistically diverse community who are happy to translate for them!
The real lesson here is one about mindset. Ethereum's approach from the outset has been an inclusive one, with community inclusion aligned with company goals along the way. Funding was required to develop the platform, so the Ethereum Foundation went to the community to achieve this goal. Translation was required to spread the word, so again the community approach was used.
Whether it's a language-related need or another goal that the business has in mind, Ethereum's example serves to highlight how powerful reaching out can be when it's done in the right way. By embracing both technology (specially, the blockchain) and its users, businesses can set their sights on global goals like never before.
© 2020 CryptoDaily All Rights Reserved. This article is provided for informational purposes only. It is not offered or intended to be used as legal, tax, investment, financial, or other advice.