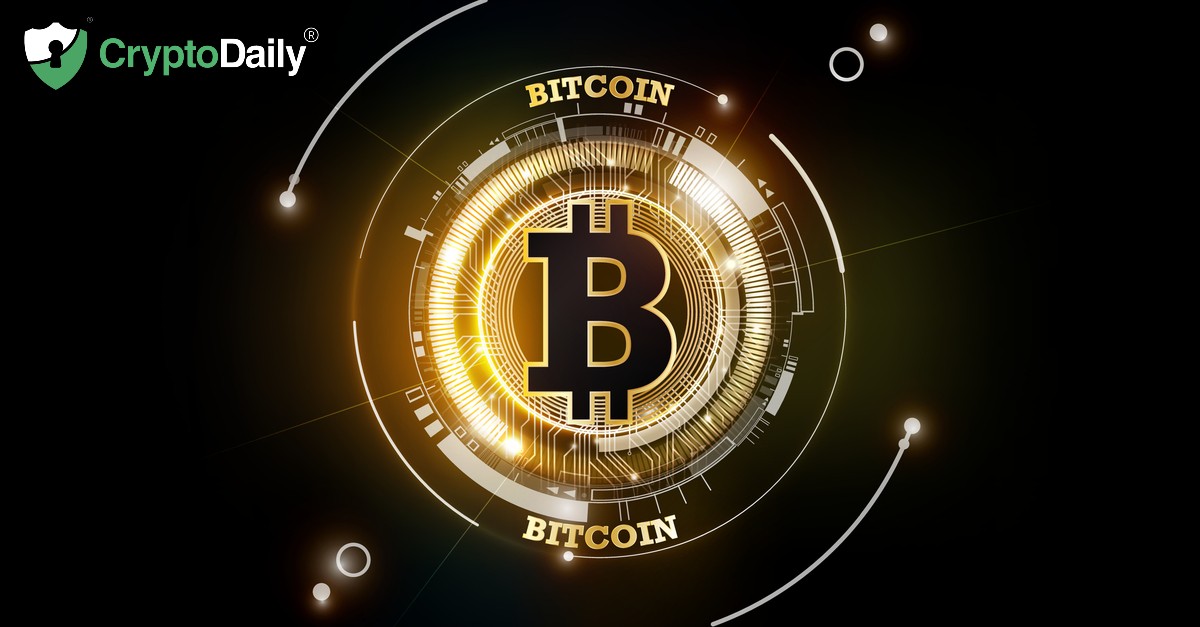 This analysis brought to you by RoboForex.
Bitcoin continues growing quite steadily supported by a lot of interesting and positive news. Bulls have managed to break a very important resistance area at $13,000 on the news that PayPal decided to add the cryptocurrency support. PayPal users will have the opportunity to add and sell assets, as well as store their assets in it. Such a decision opens up completely new horizons for the entire cryptocurrency market – from now on, even those who have little to do with the digital world will be able to buy digital assets quite easily. Moreover, as early as 2021, PayPal is going to offer the opportunity to use cryptocurrencies for making payments in a lot of shops and malls.
In everyday life, we often face such things as money transfers and the commission percentage for them can be pretty high, even for a relatively small sum. Just recently, there was a record-breaking transfer in BTC worth $1.15B and the commission for this transaction was just $3.58. After this, one can't help but wonder about bank charges for simple money transfers.
From the technical point of view, BTC/USD is testing another resistance level not far from $14,000, a breakout of which may push the price towards the next resistance area close to $17,265. Moreover, traders can see a serious growth of the RSI towards the "overbought area" – in the past, such movements resulted in corrections. However, one should remember that this indicator is an oscillator in the first place and a movement above 70 may confirm a strong ascending tendency. Possibly, the market may form a slight correction towards $12,665; this movement may help the indicator return to its average values. Another thing to note is that the pair fixed above the upside border of a Triangle pattern – this pattern hints at the price movement much higher than $20,000.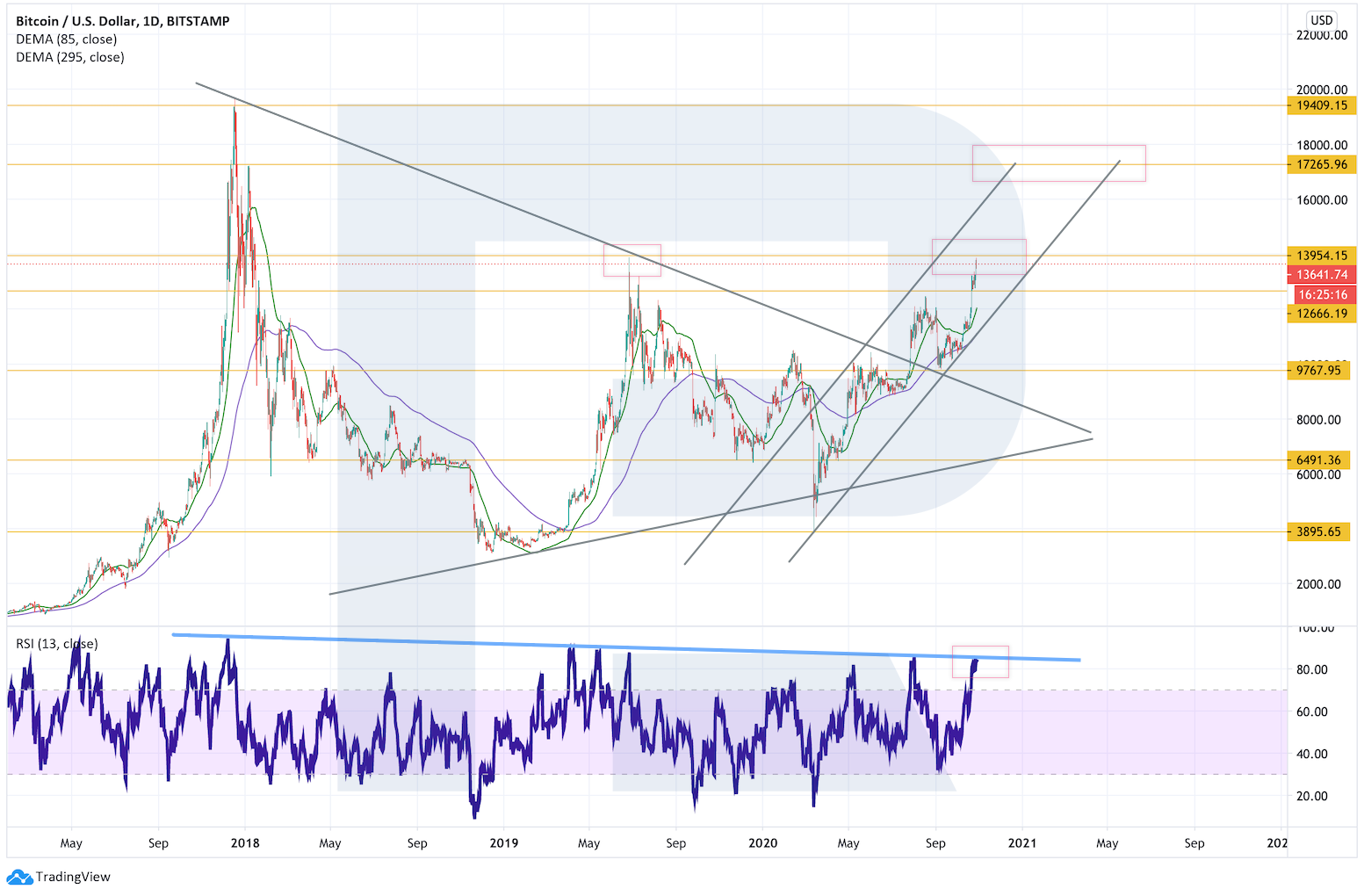 As we can see in the H4 chart, the cryptoasset has broken the rising channel's upside border and many analysts believe that it's a very strong signal in favor of further growth. As a rule, the upside target is at the distance equal to the width of the broken channel. The RSI is also constantly rebounding from the support line here, thus indicating significant pressure from bulls. An excellent support area in this chart is at $13,200. Anyway, a breakout of $14,000 will be the key event in the nearest future, which may push the instrument much higher than the current local high.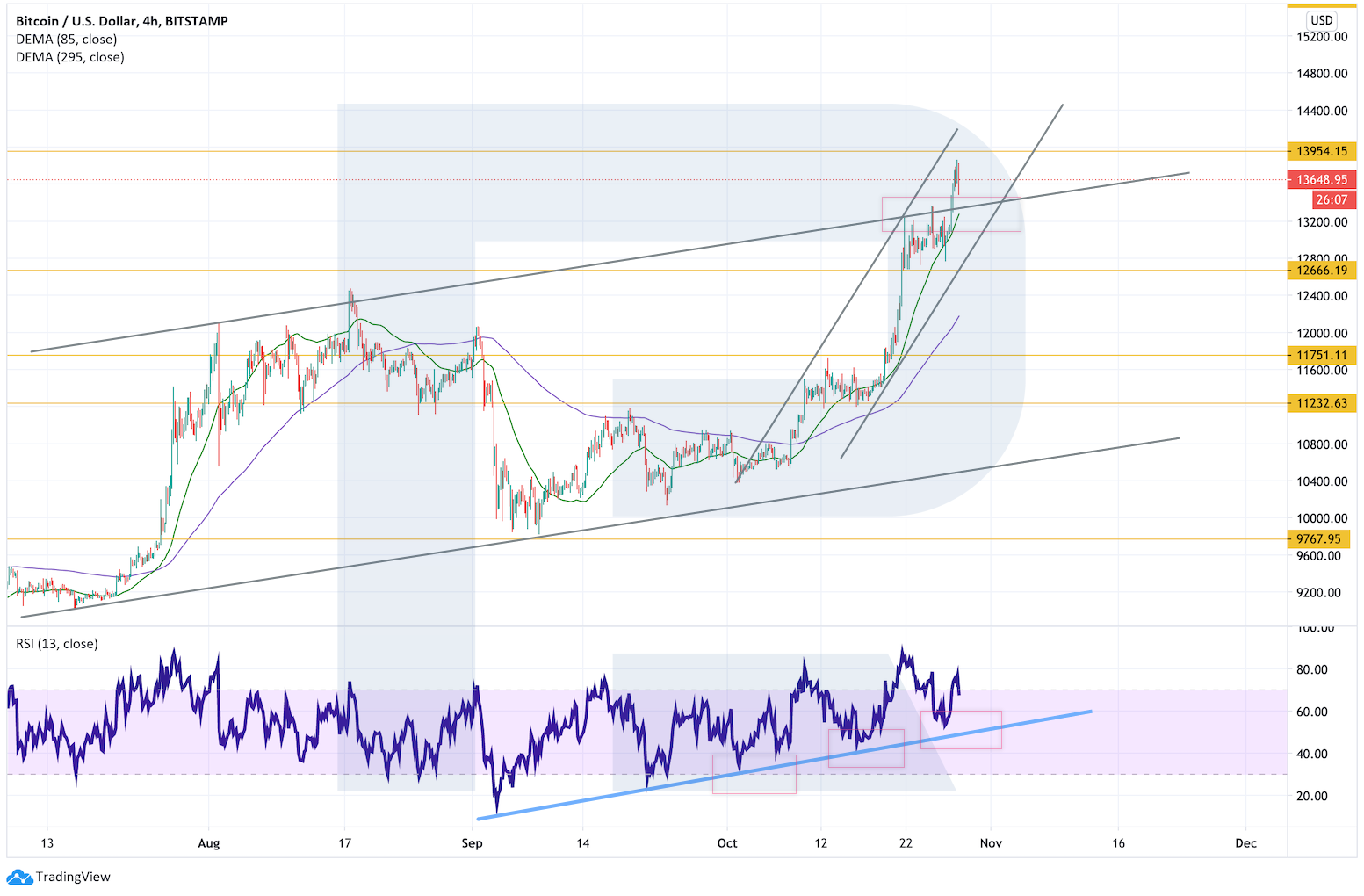 One more quite strong fundamental aspect that supports bulls in Bitcoin is the absence of correlation with stock indices. For example, S&P500 is moving within a long-term correction while the leading digital asset continues to form a stable rising impulse. Investors say that such market behavior is another confirmation of the idea that BTC is currently acting as a store of value. Moreover, when it comes to profitability, the digital asset has passed Gold, Oil, and the American Dollar.
By Dmitriy Gurkovskiy, Chief Analyst at RoboForex
Disclaimer
Any predictions contained herein are based on the author's particular opinion. This analysis shall not be treated as trading advice. RoboForex shall not be held liable for the results of the trades arising from relying upon trading recommendations and reviews contained herein.
© 2020 CryptoDaily All Rights Reserved. This article is provided for informational purposes only. It is not offered or intended to be used as legal, tax, investment, financial, or other advice.