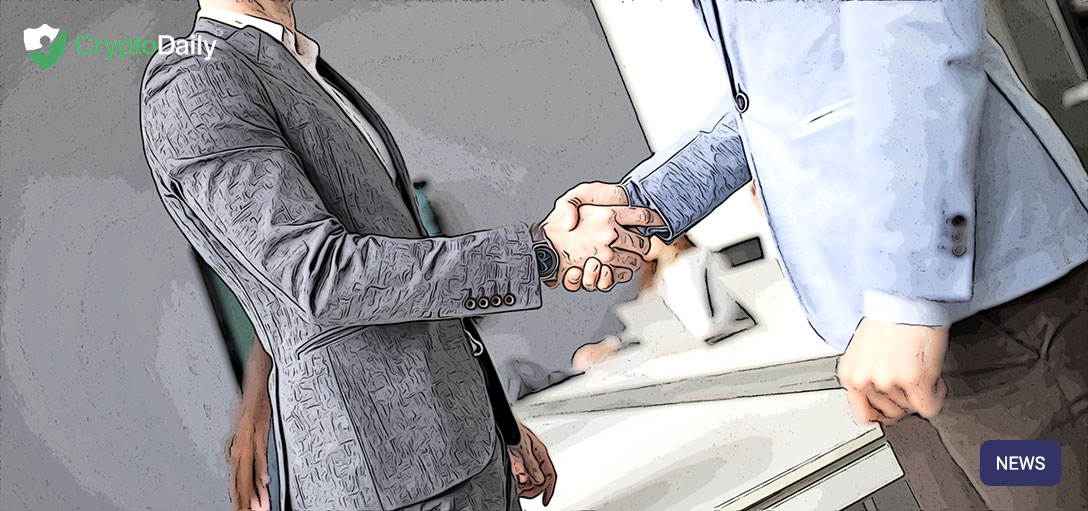 Tron, a blockchain-based decentralized platform just announced its partnership with a digital payment processing app called Metal Pay.
The resulting collaboration will allow US citizens to instantly acquire Tron (TRX) through the Metal Pay app through credit or debit card payments, providing a fiat-to-crypto on-ramp to TRX in the United States. On the other hand, Metal Pay also has its own native token— Metal (MTL) which it offers as a reward token to users who transact on the platform.
The development is one of a series of recent partnership efforts by the Tron Foundation and its CEO Justin Sun to improve TRX adoption in the US—helping to make cryptocurrencies more accessible to those without a detailed understanding of the industry.
Significance of the Partnership
Tron and Metal Pay can be considered established, but growing platforms in the cryptocurrency space, since both projects were launched in 2017.
Both Tron and Metal Pay launched in an industry dominated by major players that had been operating for several years already—as such, the odds were not in their favor to succeed. For example, Tron's biggest competitors included blockchain giants like Ethereum, Cardano, Qtum and more, whereas Metal Pay was up against payment processing giants, including Square, Venmo and Payoneer.
Few people know just how easy it is to send cryptocurrency to friends.

On Metal Pay, you never pay a fee for sending crypto to another Metal Pay user.
No need to type in a messy wallet address - just tap a contact and you're good to go.

Crypto was always meant to be this easy.

— Metal Pay (@metalpaysme) March 14, 2020
However, despite the competition, both Tron and Metal Pay have risen up to become successful platforms in their own rights, by offering a range of features that appeal to practically everyone. On one hand, Tron offers a free content sharing platform that can be leveraged by anyone, anywhere, while Metal Pay makes sending payments more rewarding by providing up to 5% rewards on eligible transactions.
This partnership signifies the rising tide of blockchain-based projects and their entry into traditional finance, by allowing Metal Pay customers to easily purchase and sell TRX (and 26 other cryptocurrencies), and transfer it to their friends and family just as easily as sending a text message.
The Tron Foundation Presses Forward
As previously mentioned, this partnership is just one of many recent partnerships and collaborative efforts made by the Tron Foundation, the organization behind the development of the Tron ecosystem.
In the last year alone, Tron has formed partnerships with several major projects and platforms—all with the goal of ushering in the mass adoption of cryptocurrencies, including TRX in particular.
One of the most notable recent efforts made by Tron include its recent arrangement with Samsung, which saw TRX integrated into Samsung's proprietary Blockchain Keystore wallet—thereby allowing Samsung users to easily store their TRX private keys within a secure vault-like environment on their mobile device.

Another prominent partnership was announced by Poloniex back in November, a popular US-based crypto trading platform which recently listed TRX to its retail trading platform. This resulted in TRX being listed on the exchange against several other established cryptocurrencies, including Bitcoin (BTC), Tether (USDT) and USD Coin (USDC). Poloniex also acquired Tron's decentralized exchange platform TRXMarkets after being spun out from parent company Circle.
Tron has also been heavily featured by online gaming platforms and casinos such as Sportsbet and Bitcasino, courtesy of its partnership with the Coingaming Group.
It was an honor meeting the legendary Woz, @Apple co-founder! Looking forward to our partnership! https://t.co/Y1faA9UCcy

— Justin Sun (@justinsuntron) January 22, 2020
Although these achievements are already impressive enough, they might just be the tip of the iceberg compared to what comes next. According to a recent tweet by the CEO of Tron, a partnership with Steve Wozniak might be in the works. Widely regarded as one of the modern pioneers of personal computing, onboarding Wozniak or forming an arrangement with him could be a strong indicator of further success—after all, look how Apple turned out.
All-in-all, the staggering rate at which Tron has made acquisitions, gotten listed on major exchanges and ramped up its presence in the US is a good part of the reason why it's currently one of the largest blockchain platforms in existence, and the second most popular blockchain for decentralized application (dApps).