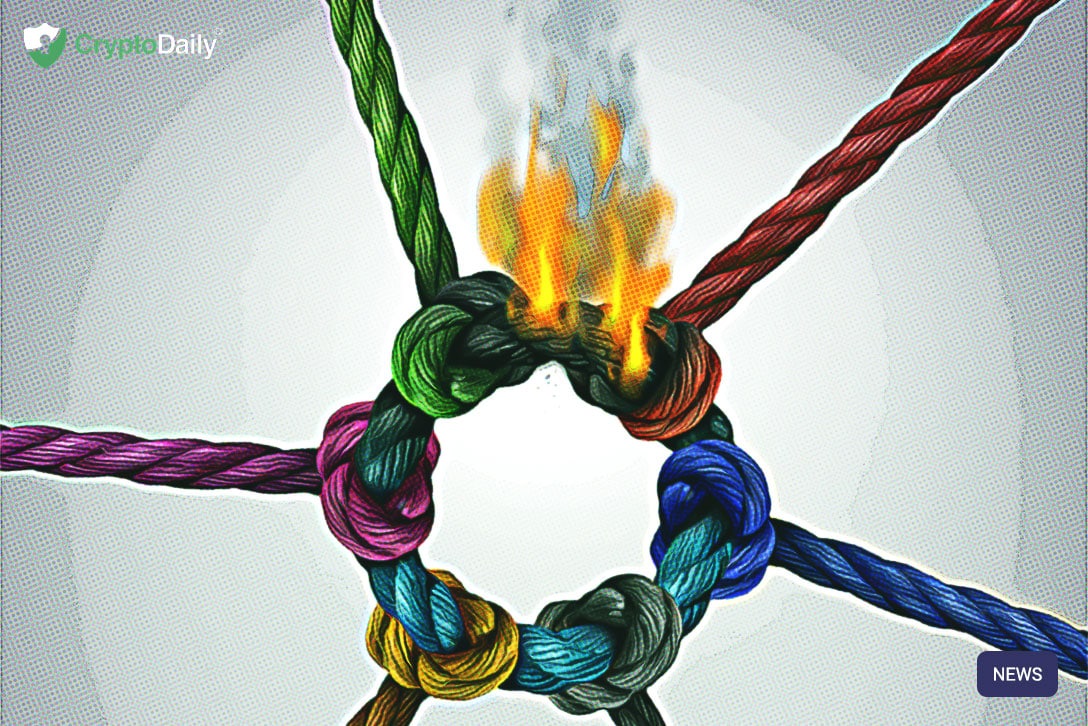 One month into 2020 and the cryptocurrency markets are going strong.
While bitcoin and other majors have caught the headlines, they're not the best-performing crypto asset class.
One month into 2020 and the cryptocurrency markets are going strong. While bitcoin and other majors have caught the headlines, recording average gains of 30% for the year to date, they're not the best-performing crypto asset class. That accolade goes to cannabis tokens, several of which have posted gains of 50-73% – that's the sort of giddy growth that evokes weed stocks circa 2017. Paragon (PRG) is up 31% in a week, Tokes (TKS) has increased by 49% and PotCoin (POT) by 73%. Could a renaissance for cannabis coins be brewing, or are simpler market forces at play?

Weed tokens have been around for longer than many of the current top 10 crypto assets by market cap. PotCoin, for instance, was born as a fork of Litecoin and has enjoyed high profile media coverage, aided by publicity stunts including an endorsement by Dennis Rodman. Paragon is a more recent initiative focused on B2B supply chain tracking within the legal marijuana industry, from seed to sale. Completing this trifecta of high climbing cannabis cryptos is Tokes, a project addressing a pressing problem that is endemic to the cannabis industry: payments.
Payments and Pot
As a legal cannabis supplier, how do you conduct business that is still illegal at the federal level, making banking precarious at best and impossible at worst? One solution is to use crypto networks, where value flows freely, immune to the whims of banks and federal agencies. This is the challenge that projects such as DopeCoin (DOPE), HempCoin (HEMP), and POT were meant to tackle, but thus far, they have failed to achieve sufficient real world adoption to fulfill this pledge. As such, the utility of these coins remains largely limited to speculative purposes.
Now it's Tokes' turn to have a swing at the lucrative cannabis payments vertical. The Tokes Platform comprises software that legal cannabis merchants (dispensaries, suppliers, cultivators etc) can use to facilitate smooth ecommerce transactions. The suite includes a mobile wallet, full-featured point of sale terminals and integrations with kiosk operators. There's also a native cannabis token in TKS. Thanks to such products, cannabis companies that currently have to deal entirely in cash – to manage payroll, hire staff, sell goods and even pay their taxes – can favor a more secure solution.
Major Backing From a Blockchain Leader
Tokes is owned by Multichain Ventures, a specialist in universal crypto merchant solutions and the parent company of Cubed, Reli and EDEN, the latter of which produces supply chain visibility tools using blockchain for data storage and provenance verification. Tokes is the sales arm of EDEN, deployable specifically for the legal cannabis vertical.
Multichain Ventures recently announced the launch of an initial exchange offering (IEO) for Tokes, in collaboration with ProBit Exchange. The firm is offering a 30% bonus for those depositing in USDT, BTC, ETH, XRP or PROB with TKS tokens priced at $0.05. TKS holders can enjoy discounted subscription on products, staking rewards and universal fee reductions across the entire MV ecosystem.
Could Cannabis Tokens Emulate Other Crypto Token Types?
At the time of writing, over 3,000 cryptocurrencies exist, encompassing purely transactional tokens and those with greater utility, incorporating governance, derivatives, lending and so on. The dominant players remain bitcoin and Ethereum, although XRP, bitcoin cash, tether, Litecoin and EOS remain firmly in the top ten by market cap. Crypto exchanges have also pioneered their own tokens in recent years, with OKEx's OKB, Huobi's HT, Binance's BNB and KuCoin's KCS all seeing tremendous growth over the past 12 months. Indeed, BNB achieved the highest median market capitalization of all crypto-assets in 2019, with an increase of 128% vs bitcoin's 87%.
There is evidence to suggest that cannabis tokens can become a serious success story in this milieu. After all, there is a clear and obvious need for them in the legal cannabis industry given the antiquated, cash-only processes merchants must currency adhere to. If crypto token issuers have learned anything in the last decade, it's that having a clear and compelling use case is essential. In this instance, the need for oven-ready merchant solutions in the $250 billion global cannabis industry is undeniable.
2020 could be the year in which crypto solutions geared towards the cannabis industry make good on their unrealized potential by making it easier, safer and cheaper for merchants, consumers, and suppliers to transact. Recent signs are certainly positive: in September, a Californian politician became the first elected official to use crypto to buy cannabis in the U.S. The tide is turning.