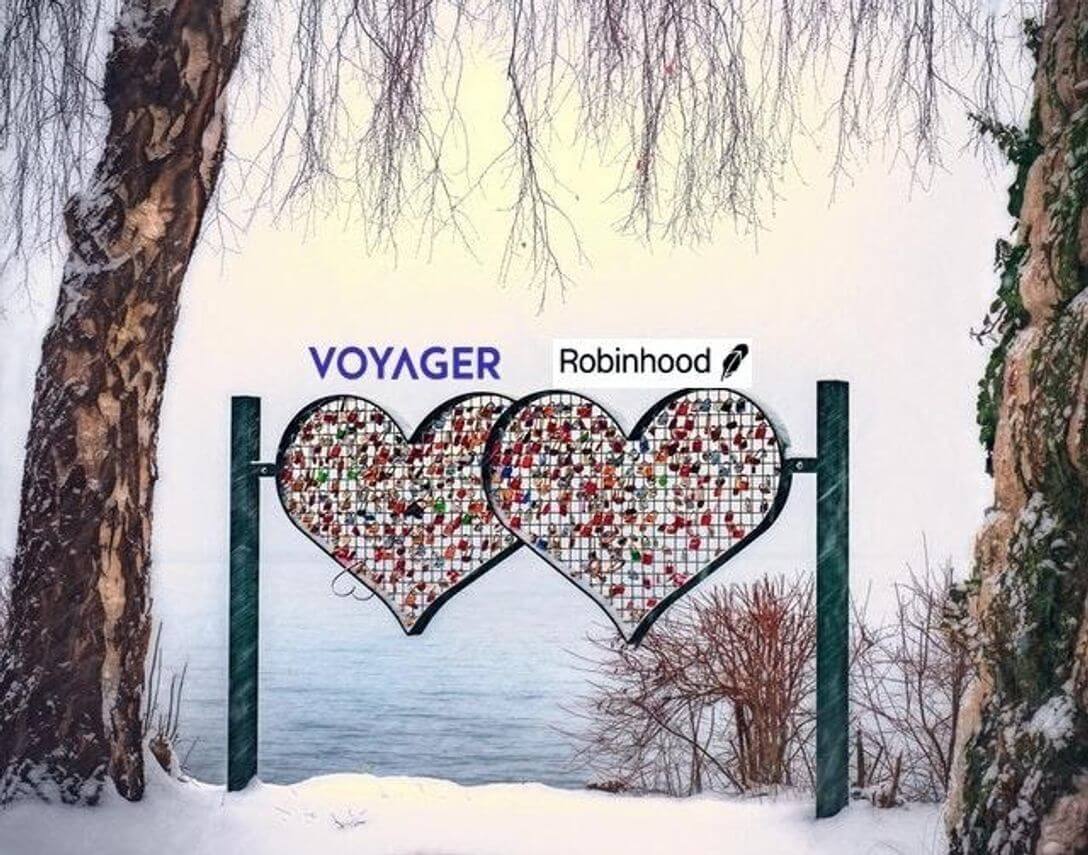 This weekend was certainly an exciting one for the cryptocurrency community. Bitcoin hit over $10K yet again, ushering in much celebration and awakening the pandemonium that often attracts larger interest to the currency class. With the excitement surrounding Bitcoin comes the FOMO (fear of missing out) that makes many feel it is too late to get any at a good value. This is nonsense and many lovers of crypto and stock, alike, have even more to celebrate this week, as there are currently two great opportunities to quickly and effortlessly net you a big chunk of both.

If it is Bitcoin you're after, as many are, Voyager is the app that gives you $25 in free Bitcoin. Once you deposit and trade $100, the mobile exchange app will give you the $25 into your account within short order. What is even better, once you're accumulated .01 Bitcoin, you will be eligible to earn 5% interest on the Bitcoin you keep on Voyager's platform. Voyager is currently available in the US only but will expand internationally in 2020, so be sure to sign up to engage in this opportunity when it comes to your country.

If you're into getting free stock on top of free Bitcoin, Robinhood is an app that gives you a free stock worth up to $500 for signing up and depositing at least a cent into their account. Once you deposit into the Robinhood account, you can buy, sell or trade stocks, crypto, or fractional shares of stocks. Your free stock will become available to you within short order upon completing these basic requirements. Robinhood is available in the United States and Britain, and is available via mobile and desktop apps.
If you're looking for opportunities to get free Bitcoin and stock, don't wait for Bitcoin to rise in price any further. These opportunities might not be around forever, so taking action now might be your best bet. Did these offers work for you? Be sure to share your thoughts with me on Twitter @MarcusHenryHODL.

Marcus Henry is an American Journalist with over 11 years working in the tech industry. He has been actively involved in the crypto community for the past three years and currently works out of Austin, Texas. He covers breaking news, writes perspective pieces and reflections, and conducts interviews with industry professionals and community members. Follow Marcus Henry on Twitter- @MarcusHenryHODL
Disclaimer: The information above does not constitute investment, financial, trading or any other sort of advice and you should not treat any of my content as such. I do not recommend the purchase, sale, or holding of any cryptocurrency or other product and nothing I write about should be deemed as an offer to purchase, sell, or hold a cryptocurrency or other product or service. Please do your own research and consult a certified financial professional before making any investment decision. There may referral links contained in the content above.