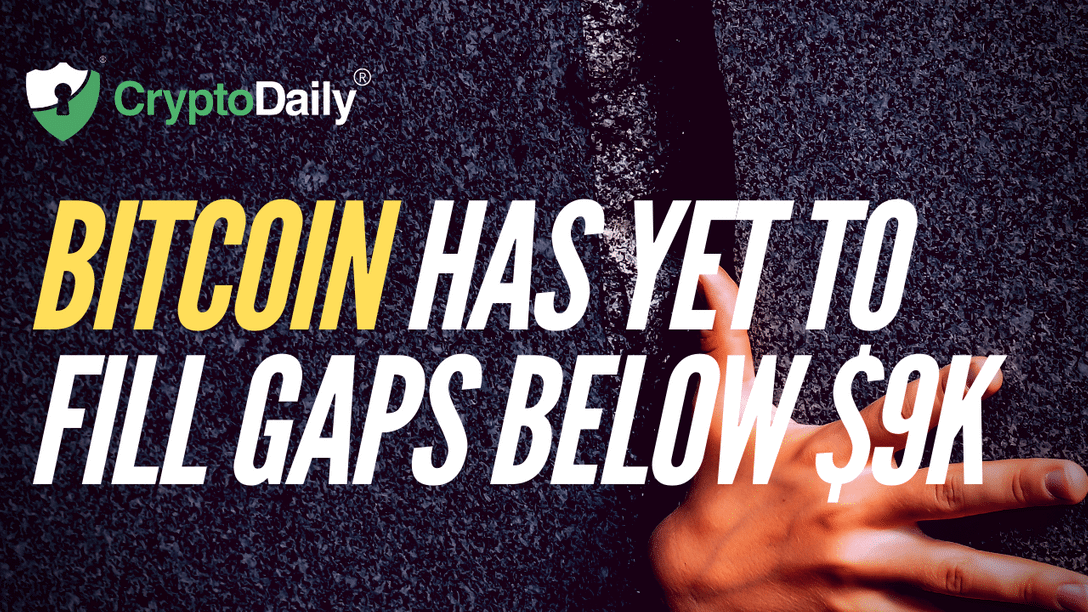 Bitcoin is about to close its most important day for the week because whatever happens in the weeks ahead will depend on how BTC/USD closes today. If we see a close below the previous market structure at $9,791 the probability that Bitcoin is going to begin a decline next week will increase significantly. On the other hand, if we see a move higher today to force a close above that level, the odds of the market rallying next week would increase significantly. The bulls are eagerly expecting the price to shoot towards the moon before the next halving but the whales might have something different in mind.
We can see on the daily chart for Bitcoin CME Futures that there is a gap at $8,555 which has yet to be filled. We also have another potential gap at $7,685 but it is not very clear in comparison. The most probable scenario based on what has happened in the past is that these gaps are going to be filled especially even under the bullish case. So, if you are hoping that the price is going to shoot to the moon before the next halving, then you want to see this gap filled now instead of the price crashing down from where it had shot up to just so it could fill this gap.

The daily chart for ETH/USD shows that the price is out of room to rally further although a wick to the 38.2% fib retracement level is still on the table. The ETH/BTC chart paints a gloomy outlook for the entire altcoin market and indicates what altcoins stand to lose against Bitcoin during the next potential downtrend. The major players in this market that control the price action are more focused on movements in markets like WTI Crude Oil (USOIL) and the EUR/USD forex pair. Soon as we have a major decline in those markets, we can expect the same in Bitcoin and other cryptocurrencies. If and when the price declines down to $3k again, it is not likely to stop there. I would expect a correction much lower down to the 38.2% fib level at $961 for Bitcoin to find its true bottom.