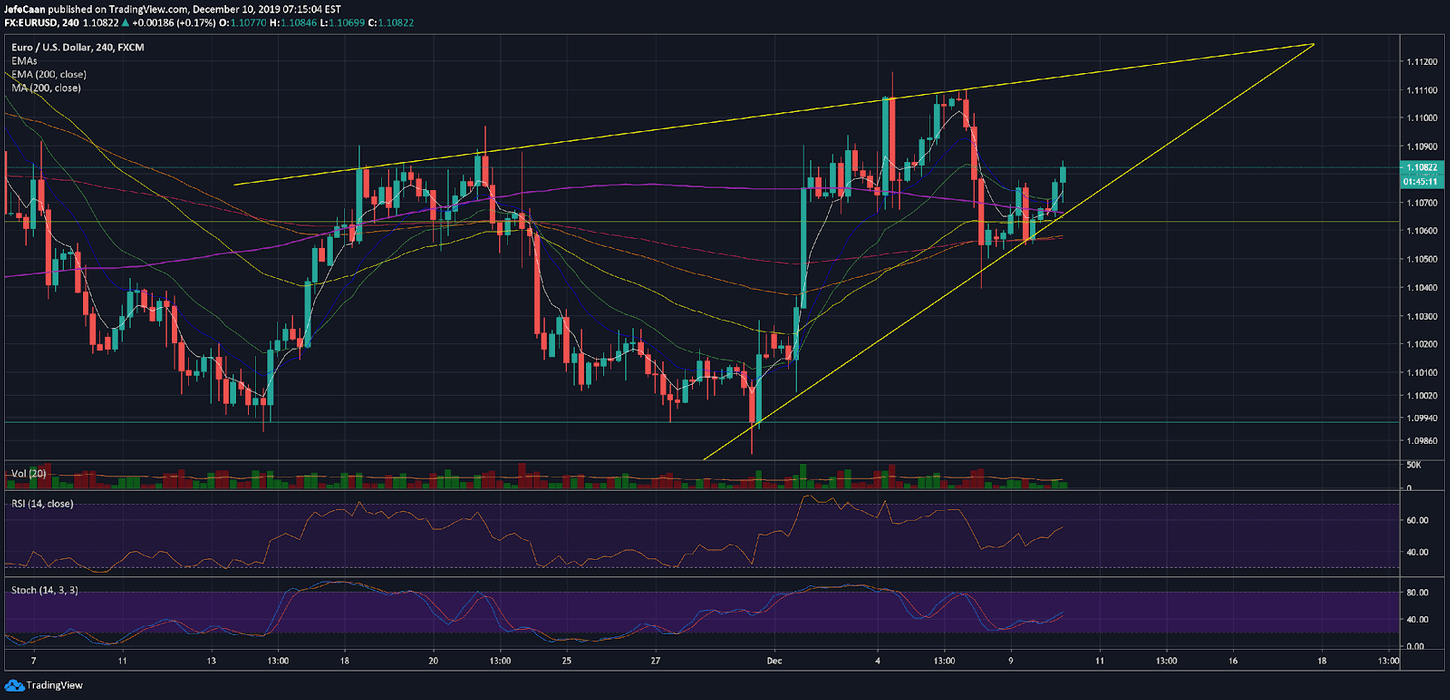 Bitcoin (BTC) is very likely to test $8,000 this week now that the EUR/USD fore pair has climbed above the 38.2% fib extension level and is hinting at the possibility of a triple top. The pair has closed two candles above the 200 moving average now on the 4H time frame which means that it is all set to rally higher in the ascending wedge that it is trading in. This wedge extends all the way to the previous top which means that EUR/USD might end up making that triple top with the cryptocurrency market following suit and rallying hard near term. This is a favorable development for Bitcoin (BTC) bulls even though most of them are still fearful according the Fear and Greed Index.

The near-term outlook will continue to remain confusing as it does before most decisive moves. The stakes are just too high and the market makers cannot let most retail bulls ride the next potential rally towards $8,000. This is why traders might want to expect more of such manipulative moves to scare off the bulls near term before a potential rally. One thing that is very important to realize now is that we now have a rising wedge on the EUR/USD chart which is not a good sign. The pair has ample room to trade within this wedge but sooner or later it will break below it and lead to a brutal decline especially in the cryptocurrency market. While BTC/USD is quite likely to test $8,000 this week, it is important to keep our priorities in order and not let any short term bullishness mislead us into thinking that Bitcoin (BTC) is now out of a bear market.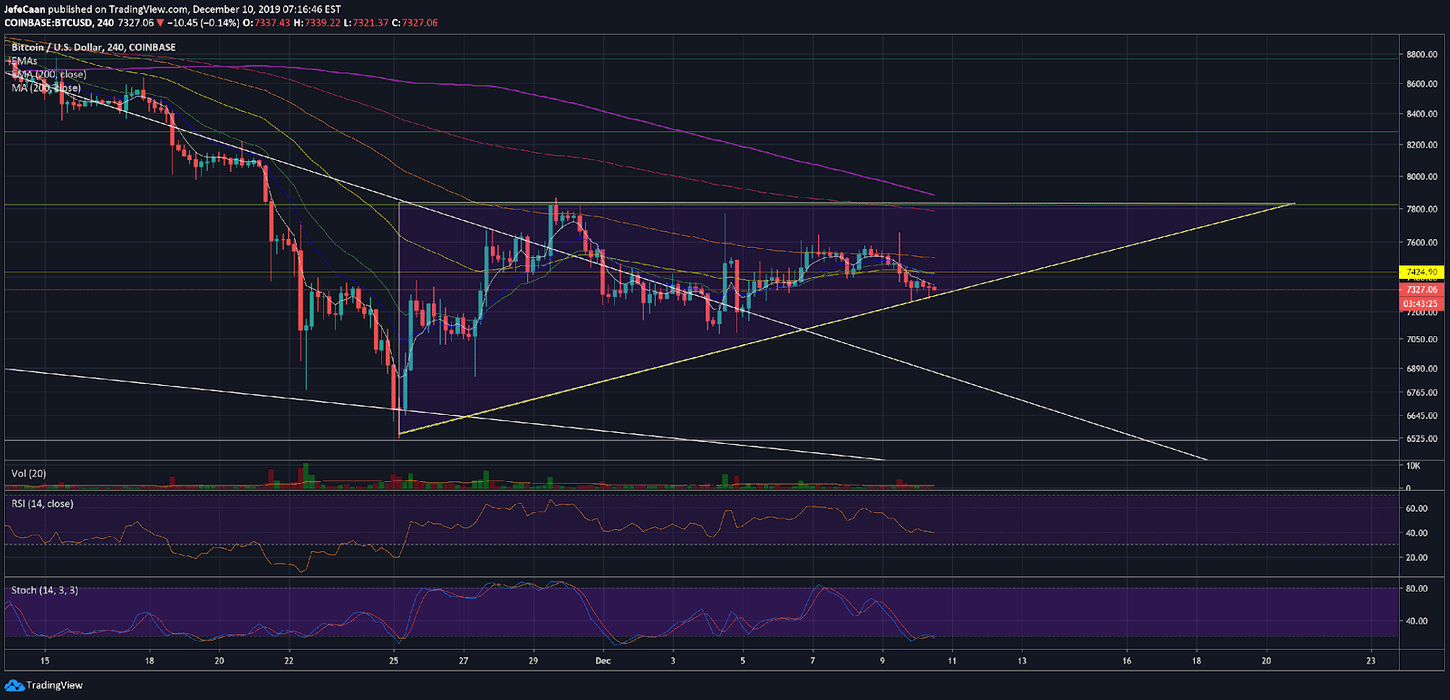 The ascending triangle that we see on the 4H chart for BTC/USD could be categorized as something bullish but before we have any follow through, this ascending triangle could be drawn in a number of ways and would thus be inconsequential. If we have a break past the $7,424 level leading to a sustained bull run then we might expect the price to eventually break out of the ascending triangle to test the 200 moving average and potentially the previously broken market structure above $8,000.
Despite the risks associated with being bullish on BTC/USD at this point, we remain hopeful that a rally towards $8,000 is just around the corner. Bitcoin (BTC) continues to be in a bear market and if the recent price action is any indication, we should keep reminding ourselves that "bulls go up the stairs but bears get out the window". Most of the trading we see at the moment is fake. That's the simplest way to put it. So, while a rally towards $8,000 is highly probable based on the game plan here, it is important to realize that there is not much upside to expect and that the risks associated with holding on to your coins at this time might be quite high.