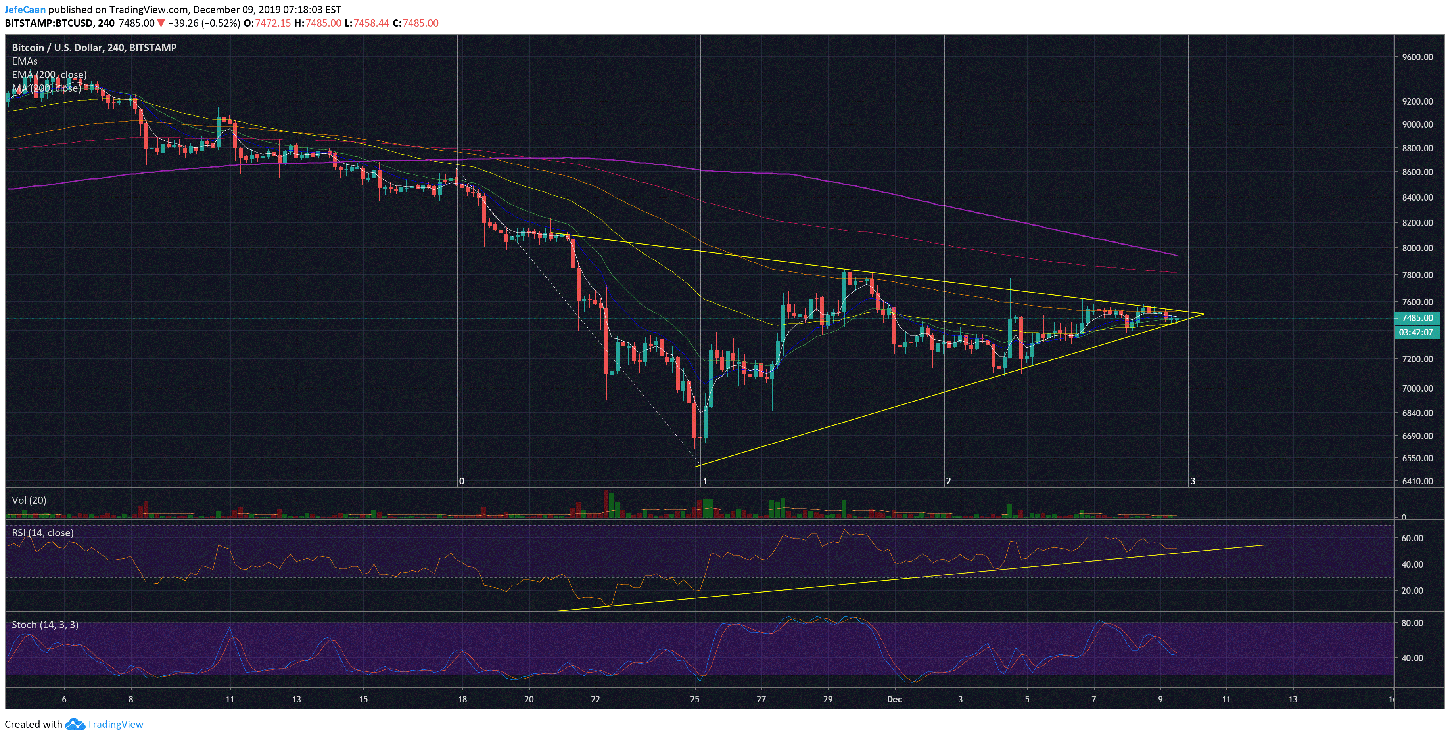 Bitcoin (BTC) is about to break out of the symmetrical triangle it has been trading in since last month. Until recently, the direction of this breakout was uncertain but now that the EUR/USD forex pair has once again climbed above the 38.2% fib level and begun to rally, we are hopeful that Bitcoin (BTC) could do something similar. The 4H chart for BTC/USD shows that fib time analysis also support our view that the price is ready to make a big move. Recent funding history for Bitcoin (BTC) and Ethereum (ETH) have also shown us some signs that bullish interest might be returning to the market near term. If the price fails to break to the upside, then we expect a decline below $7,000 which could lead to a double bottom.

The price of Bitcoin (BTC) and the next move it makes hinges for the most part on the near-term outlook of the EUR/USD forex pair as well as that of the S&P 500 (SPX). A rally in both would be beneficial for the cryptocurrency market but a fall in the EUR/USD forex pair could inflict some serious pain on this market. Bitcoin (BTC) remains in a bear trend regardless of any near-term bullishness which is why professional traders are very cautious being long on BTC/USD at this point. If they see the trade going against them, most of them would quickly get out of the market because things do not look good for the EUR/USD forex pair or the S&P 500 (SPX) long term. Even if the stock market were to see its customary sell off around Christmas, it is likely to take a toll on the cryptocurrency market which will end up suffering even more.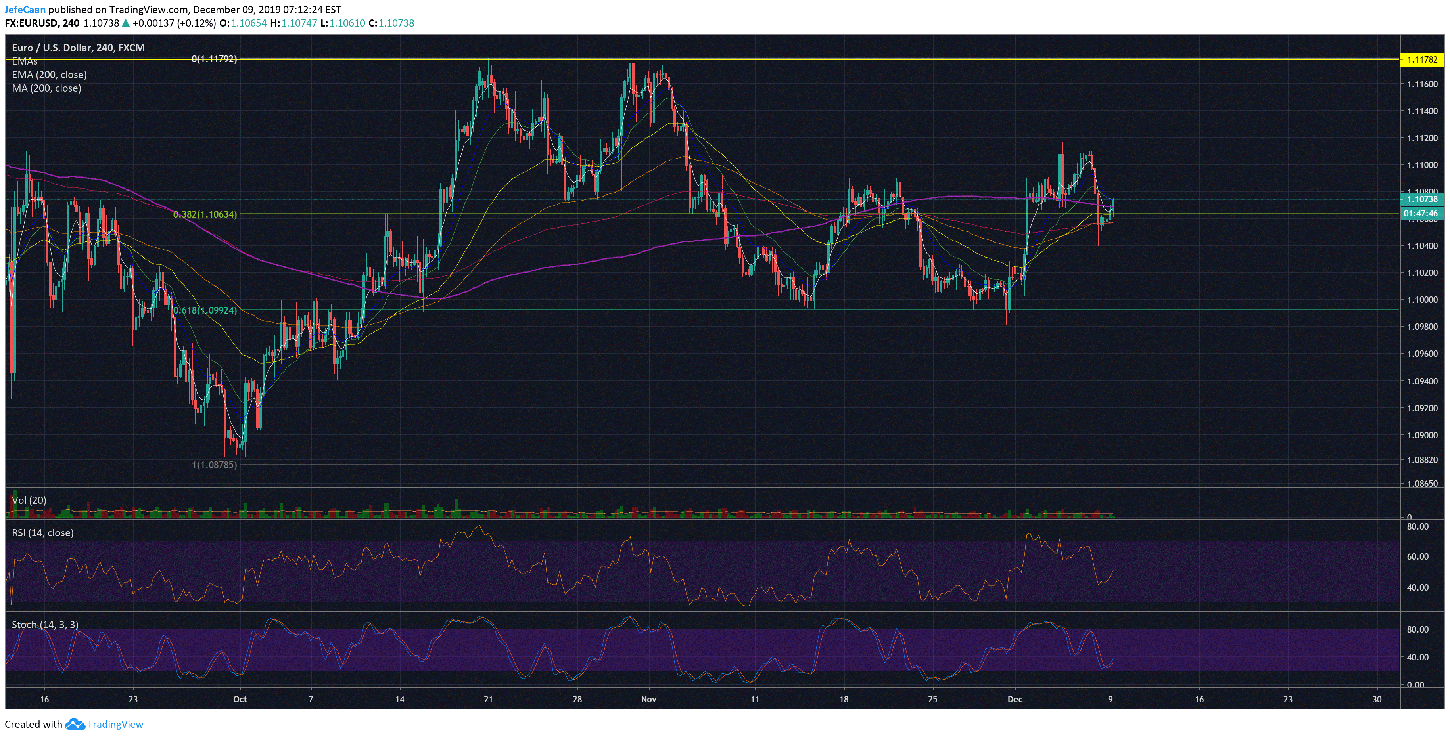 The Euro has begun its uptrend against the US Dollar. Near term, there is plenty of room for EUR/USD to rally further as we can see on the 4H chart. Both the RSI and the Stochastic indicators would be in favor of such a rally. If the pair holds its ground above the 38.2% fib extension level, we are looking at a potential tripe top in EUR/USD in the near future which would be extremely bullish for Bitcoin (BTC) and other cryptocurrencies.
It is time most investors realize that the cryptocurrency market despite its vibe of decentralization and an alternative market is largely dependent on traditional markets. Bitcoin (BTC) may pose as digital gold but it certainly is not digital gold, at least not yet. Maybe at some point in the future Bitcoin (BTC) could be a good store of value but we are a long way from there just yet. That being said, with the currency wars going on and the global currency crisis we are headed into, Bitcoin (BTC) has a good opportunity to be a global currency but if, how and when it is adopted on such a big scale remains to be seen.