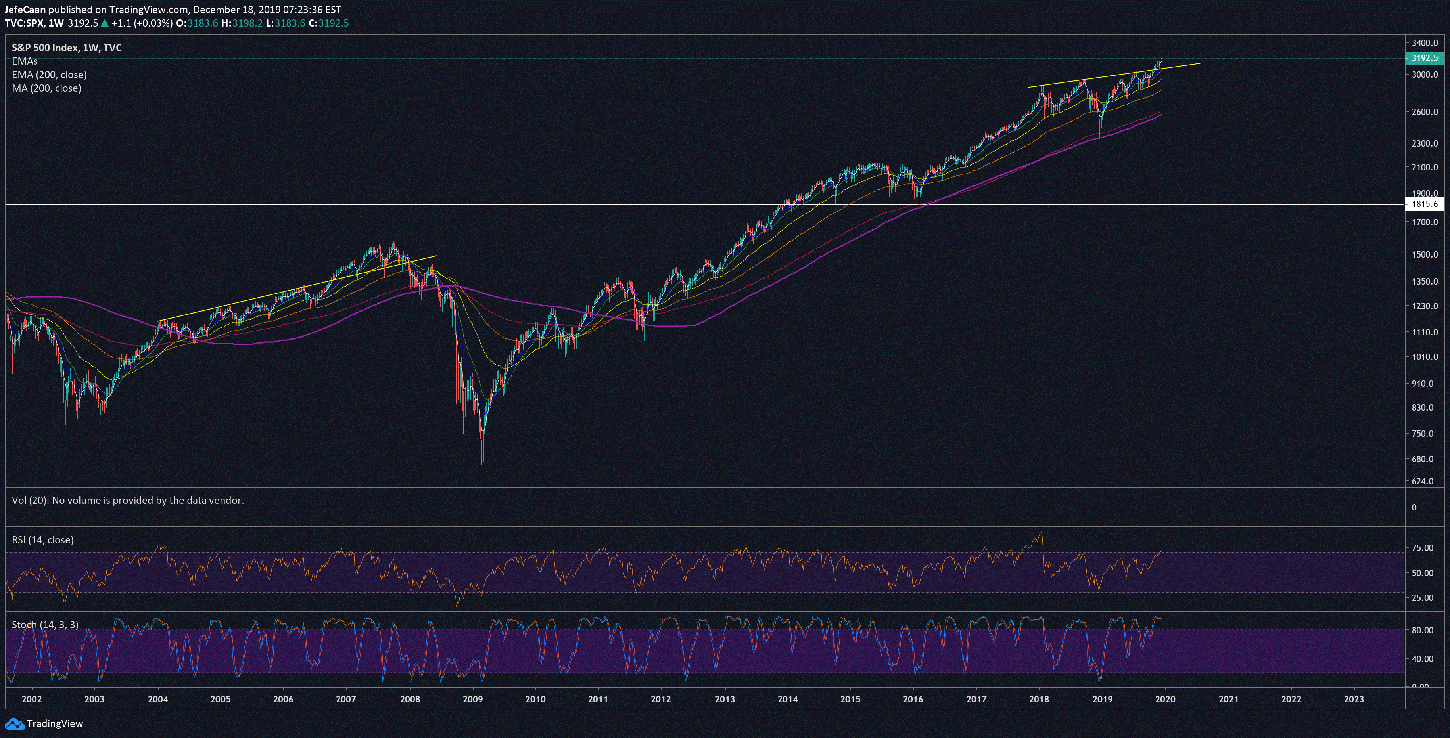 The S&P 500 (SPX) is going to crash hard sooner rather than later. Billionaire fund manager, Ray Dalio of Bridgewater Associates as well as many other seasoned investors are betting on that outcome. It is a matter of when and not if it will happen. Ray Dalio has been completely wrong betting on a market crash just before the dot com boom but he talks in his book, Principles how he learned from his mistakes and went on to make his fund the largest in the world in terms of assets under management. He also points to an interesting concept in his book which is that certain events repeat over and over again but in different forms. If we look at the weekly chart for the S&P 500 (SPX), this seems to be quite true.

Not only have we seen many fractals repeat before in the past, we are now seeing a large fractal repeat in the same way as it did before the last financial crisis of 2008-09. The index first climbed above the trend line resistance and tested it as support. A series of big moves to the upside kept optimism alive for less than a year until everything came crashing down. During the last crash we saw investors that were sitting on fiat currencies were better positioned to buy assets dirt cheap when there was blood on the streets. However, the situation this time appears to be different because we are not just going to have a stock market crash, we will have a currency crisis. This has given rise to speculation regarding how Bitcoin (BTC) will fit into that new picture.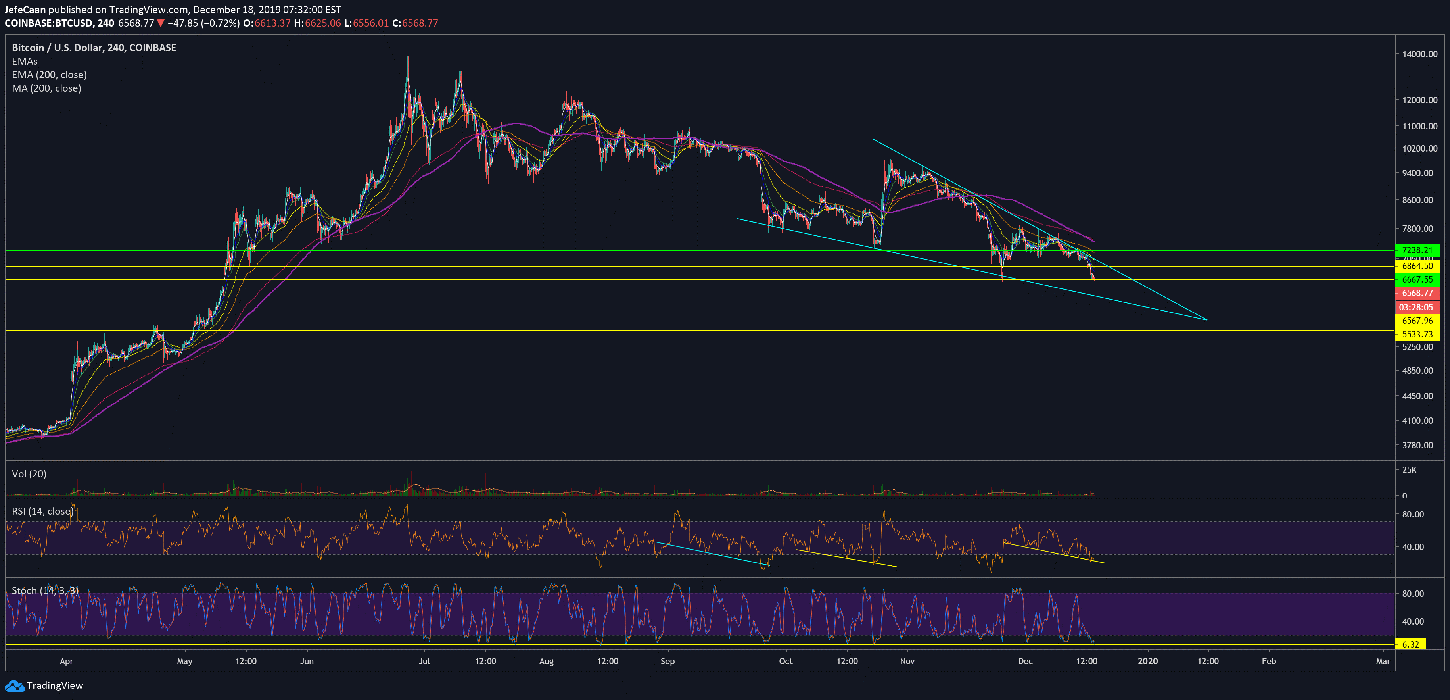 The 4H chart for BTC/USD shows that the price is now at risk of further downside within the larger falling wedge. However, it may also see a break out of the falling wedge at some point. That being said, it is unlikely to happen till the bottom of the wedge is tested. The price action remains bearish but there is extreme fear in the market which means that retail bears might want to be careful near term. While BTC/USD could see short term bullishness, the major trend remains bearish and the price is likely to eventually fall below $6,000. If the price of Bitcoin (BTC) falls below $3,000 this time we might see it trade below that level for a very long time. This means that the next halving may not see the price rallying towards a new all-time high.
To the very contrary, if the S&P 500 (SPX) repeats the previous fractal and the next financial crisis kicks in before October 2020, we could see Bitcoin (BTC) and other cryptocurrencies suffer terribly. While blockchain technology may still be around when all is over, the same cannot be said about Bitcoin (BTC). It is still possible that the next crisis creates a situation of widespread distrust and animosity towards governments and central banks in which case Bitcoin (BTC) could be a huge beneficiary. That being said, even if something like that were to happen, the price of Bitcoin (BTC) would still react to the market crash and decline. If Gold as a safe haven asset declines in the event of a market crash (as it has before), Bitcoin (BTC) as a highly speculative asset can be expected to easily do the same.