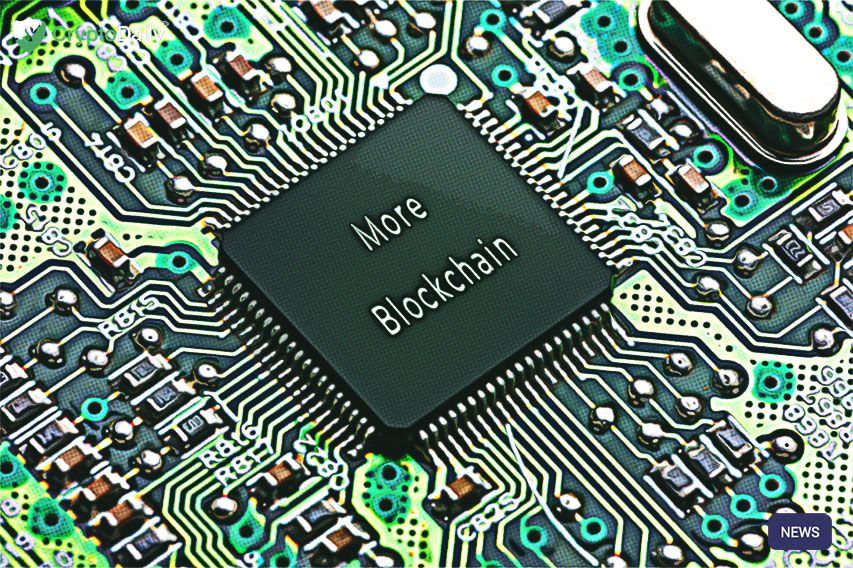 We sometimes forget that the blockchain is not something designed solely for cryptocurrencies. It's an amazing system for a database to be positioned on, albeit not always necessary. In 2019 we saw thousands of new projects being implemented, governments agreeing on launching blockchain systems on their largest databases and sometimes even using this new tech on crucial military sectors as well as national security.
One thing is very clear. The blockchain technology is slowly but surely starting to become a go-to option not only for private companies but for government agencies as well. The transparency and the efficiency of the blockchain allow for democracy to spread on a much higher level, considering that everybody can view the files of extremely important national issues, as well as sophisticated protection from those who have ill intent.
LinkedIn's data analysis team mentioned that there is indeed some future to blockchain jobs, considering just how much they've been growing on just one platform. Imagine the growth seen on Indeed.com, which is considered to be a hub for dev jobs.
Anyway, besides the monetary gain and the demand for blockchain tech, let's see why exactly blockchain developers will be finding jobs with a snap of the finger in the nearest future.
It's like a marketing stint
Simply mentioning the fact that your company is blockchain-friendly is enough to gain some notoriety in the tech community. Even if the blockchain is not necessarily required on your personal system, just saying it out loud seems to make some heads turn and focus on your company more. It may sound ridiculous as to why a technology that is not required in your particular field is to be celebrated, but a fact is a fact.
It's best to capitalize on that fact while it still a fact as well. Many blockchain developers have been heard saying that they don't do much where they're employed. They got hired to install a blockchain system, which they did and now they need to maintain it. As many would know, something that's not active 24/7 doesn't really need that much maintenance.
The good news about this is that it just adds to the overall market volume of blockchain developers, thus sending positive signals to large corporations that actually require the blockchain, or would find a use for it in no time.

The increasing popularity of utility tokens
Another major reason why blockchain developers are being more and more in demand is due to the increasing popularity of utility tokens.
Tokens which are not necessarily designed to be investments, but rather a simplification of doing financial transactions on a specific platform or a combination of various platforms.
For example, imagine that you could earn Amazon tokens every month you are a subscriber to Prime. Or, if you could deposit a significant sum once and have all of the funds converted into a local token which leads to discounts, free shipping, and various other benefits while being stationed on a secure blockchain system.
Amazon may not be to keen on this decision, but there are hundreds of companies that have already succumbed to this utility.
Let's take for example iGaming companies that have been having some issues with the security of their customer data. For example, there's always the case when a bank demands absolute disclosure of customer depositing and withdrawing data regardless of where those funds came from. Usually, it's just a way to identify any money laundering issues, but there are cases when the audits are conducted specifically to identify bank clients using other means of transactions.
This is one of the reasons why online bitcoin games or pretty much any game using a utility token or other cryptos became so popular. Due to the regulatory grey zone, the banks would have no right to demand information, and even if they did the usage of cryptocurrencies would not be classified as a misuse of funds as they were not recognized as money.
Overall, the addition of utility tokens saved the players some privacy, which is why every online gaming platform is looking for a blockchain developer nowadays to not only develop a local token but also manage it to an extensive level.
It pays well
Another reason why blockchain jobs are starting to become overly popular is due to the amount it pays in almost every single region.
Naturally, the largest income can be seen in places like the United States and Europe, but the biggest attraction to the blockchain is that it's a remote job. What this means is that a person could be located in a developing nation but still be able to make 6 digits in a year. That would immediately put them in the top 1% of the population, thus making blockchain development one of the, if not the most demanded jobs for the future to prepare for.
The best part of it is that development and tech jobs, in general, are going to start growing from here on out, thus allowing specialists of other tech sectors to migrate over to blockchain, thus increase the competition as well as the pay over time.