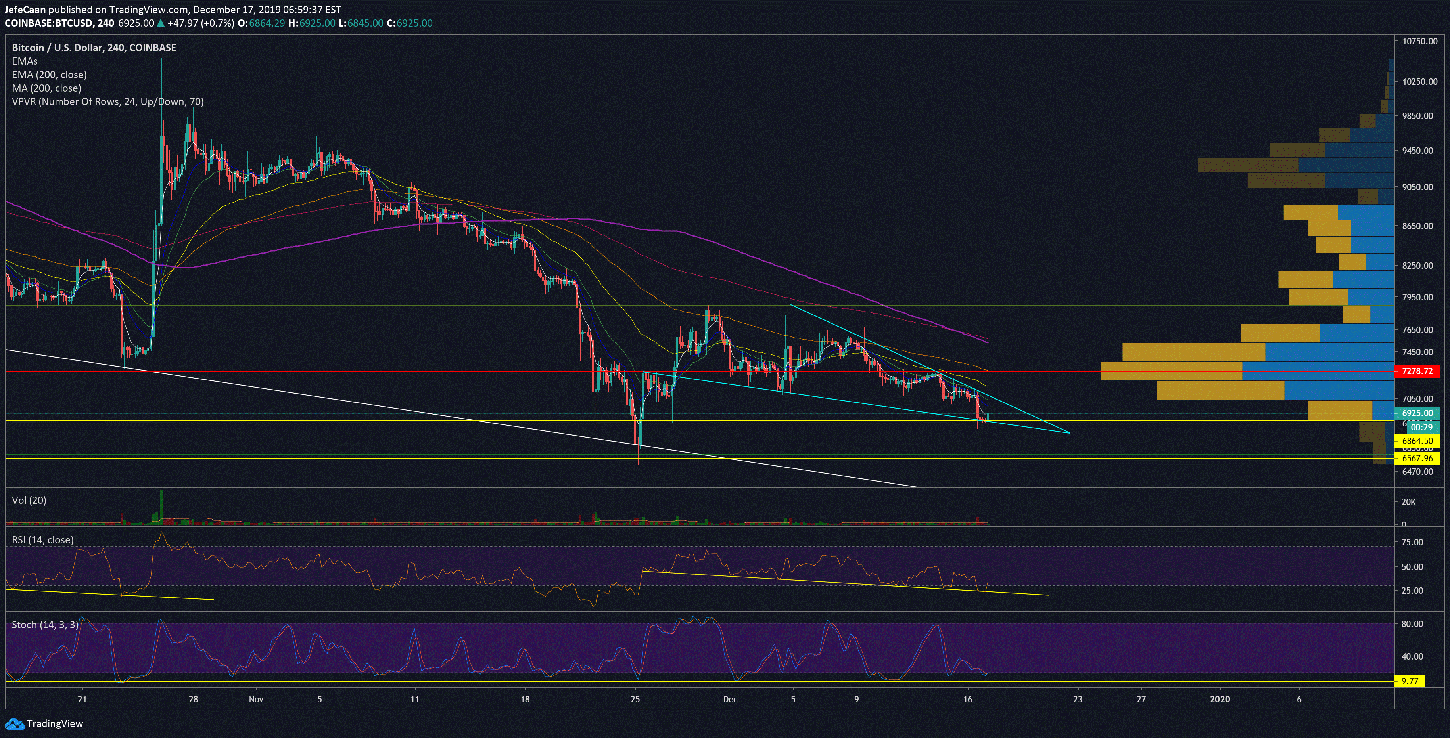 Bitcoin (BTC) crashed hard yesterday but not as hard as the rest of the market. The sharp move to the downside was triggered by a decline in Ethereum (ETH) which dragged down the rest of the market with it. This was an interesting development because usually it is Bitcoin (BTC) that leads the market at turning points. This might have to do with altcoin projects selling their stash of Ethereum (ETH) before the next decline. Regardless of the reasons, it has now pushed BTC/USD below the key $7,000 level which had been a strong support zone. The price will now find it very hard to break past it but there is still hope.

The 4H chart for BTC/USD shows that Bitcoin (BTC) is now trading in another falling wedge after invalidating the one we had sketched earlier. We discussed in our last analysis that until and unless the falling wedge is broken to the upside, it remains of little consequence and could be invalidated just as the ascending triangle was invalidated before it. At this point, the price could rally towards the $7,278 resistance in the most bullish scenario but it is not likely to stay there for long. We are more likely to see an eventual decline down to $6,000 and subsequently to $5,500 in the weeks ahead. Bitcoin (BTC) is expected to decline much lower in the long term which is why any bounce up would be better considered as an opportunity to sell or short sell rather than to buy.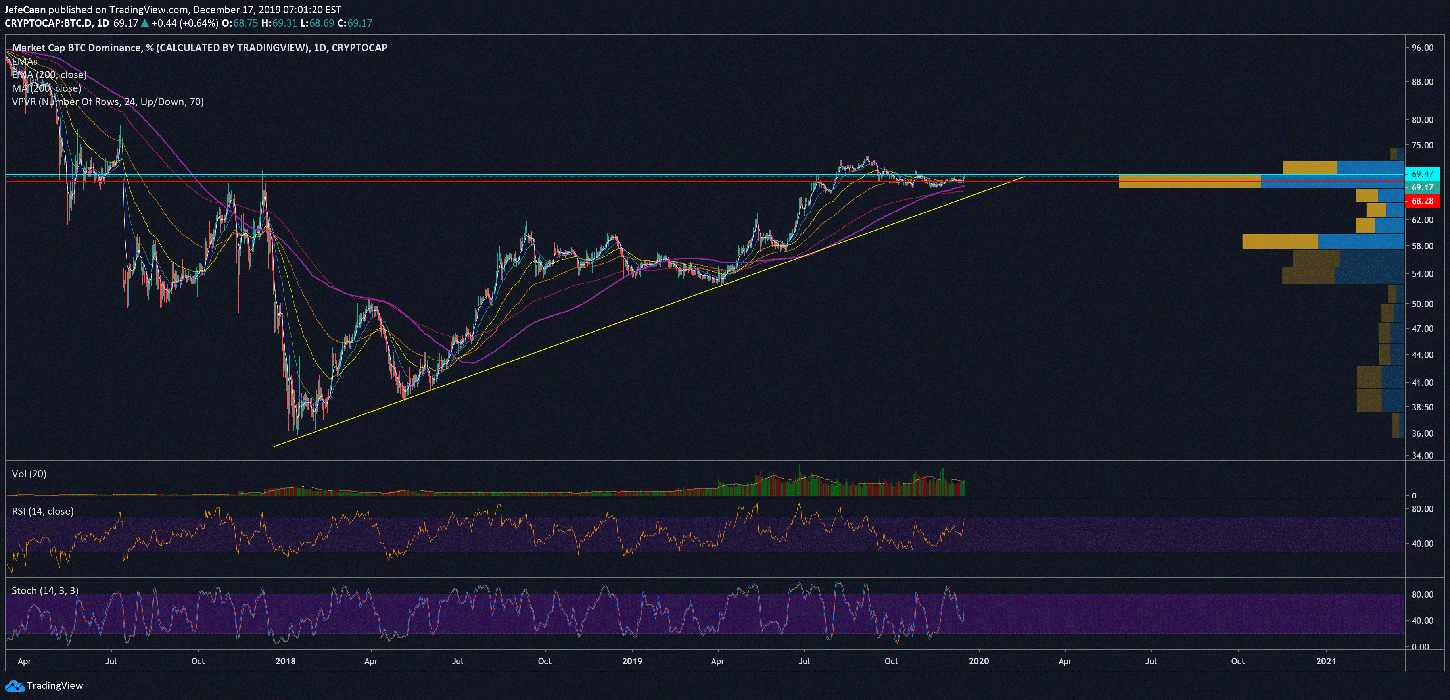 Bitcoin dominance (BTC.D) has always been a reliable indicator of what the market intends to do next. At the moment, it is still hovering around the 69.17 mark which is a level where it has traded for the most part throughout the entire year. A decisive break above or below it will be important and will determine where the market is headed in the near future. A decline in Bitcoin dominance (BTC.D) is almost always good for the cryptocurrency market and we see altcoins rally.
However, we have now seen Bitcoin (BTC) dominance struggling to break past the 69.47 level for a long time. The more it keeps on testing this level, the higher the probability that it might eventually break past it. The end result of that would be a steady decline in the cryptocurrency market which would see Bitcoin (BTC) holding its ground better compared to other cryptocurrencies. The recent decline in Ethereum (ETH) that dragged the market down should serve as warning to cryptocurrency traders that in the weeks that follow other altcoin projects could dump their coins on exchanges because at this point everyone knows that Bitcoin (BTC) could fall further. Even the bulls that think the price could shoot towards a new all-time high before the next halving expect some sort of a correction.