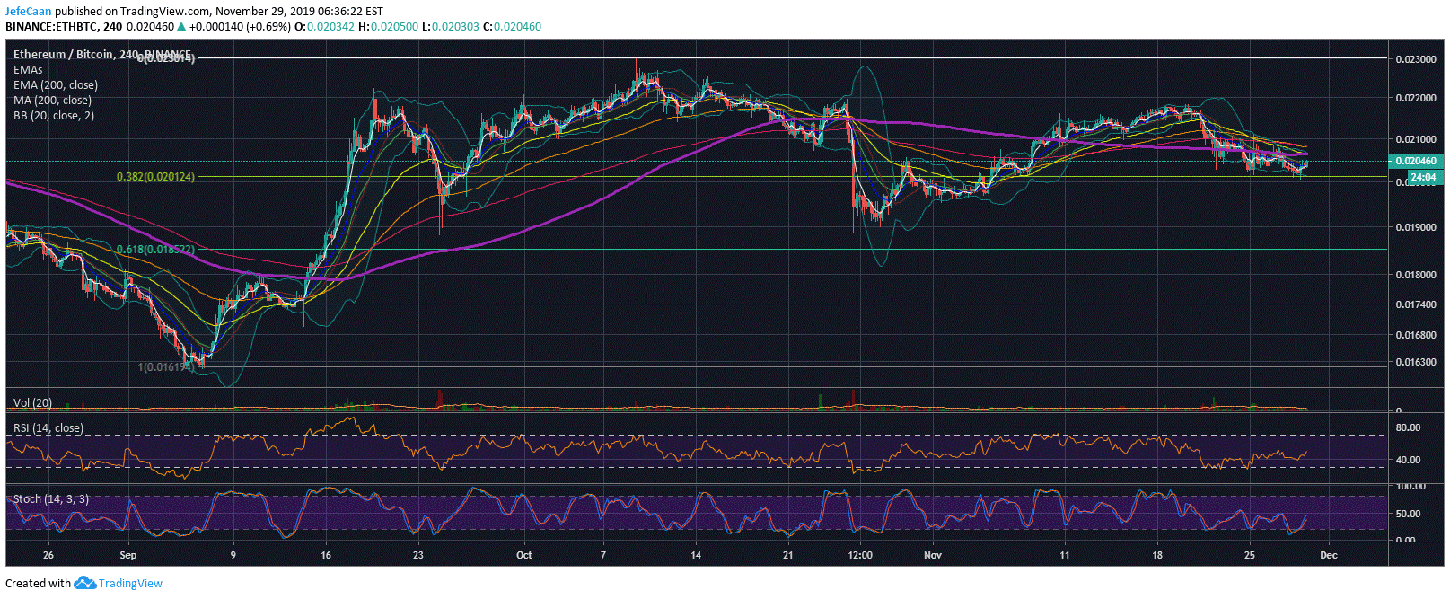 Ethereum (ETH) continues to remain above the 38.2% fib extension level against Bitcoin (BTC). It has faced some resistance short term but it seems like the pair is ready to take on the 200 moving average and eventually rally much higher on the 4H chart for ETH/BTC. As long as the pair remains above the 38.2%, the probability of that happening is quite high. At the moment, the 200 moving average coincides with the upper Bollinger band. If the pair breaks past this level, it will lead to an explosive breakout. RSI and the Stochastic indicators on the 4H time frame both favor such a move.

Ethereum (ETH) started the day in green against Bitcoin (BTC) and the trend is likely to continue as long as Bitcoin dominance declines further. Recent developments in the altcoin market are much similar to what we saw in the aftermath of the last crash that saw Bitcoin (BTC) fall to the bottom of the descending channel. The period after saw altcoins rallying against Bitcoin (BTC) while Bitcoin dominance declined. It reached a point of reversal and after that we saw a big pump in Bitcoin and altcoins lagged behind. That was then followed by a gradual decline and eventually a crash. The same appears to be happening this time as we are seeing altcoins begin to rally against Bitcoin (BTC). Ethereum (ETH) could kick off the next altcoin rally as soon as next week after a small pullback near term which is now long overdue.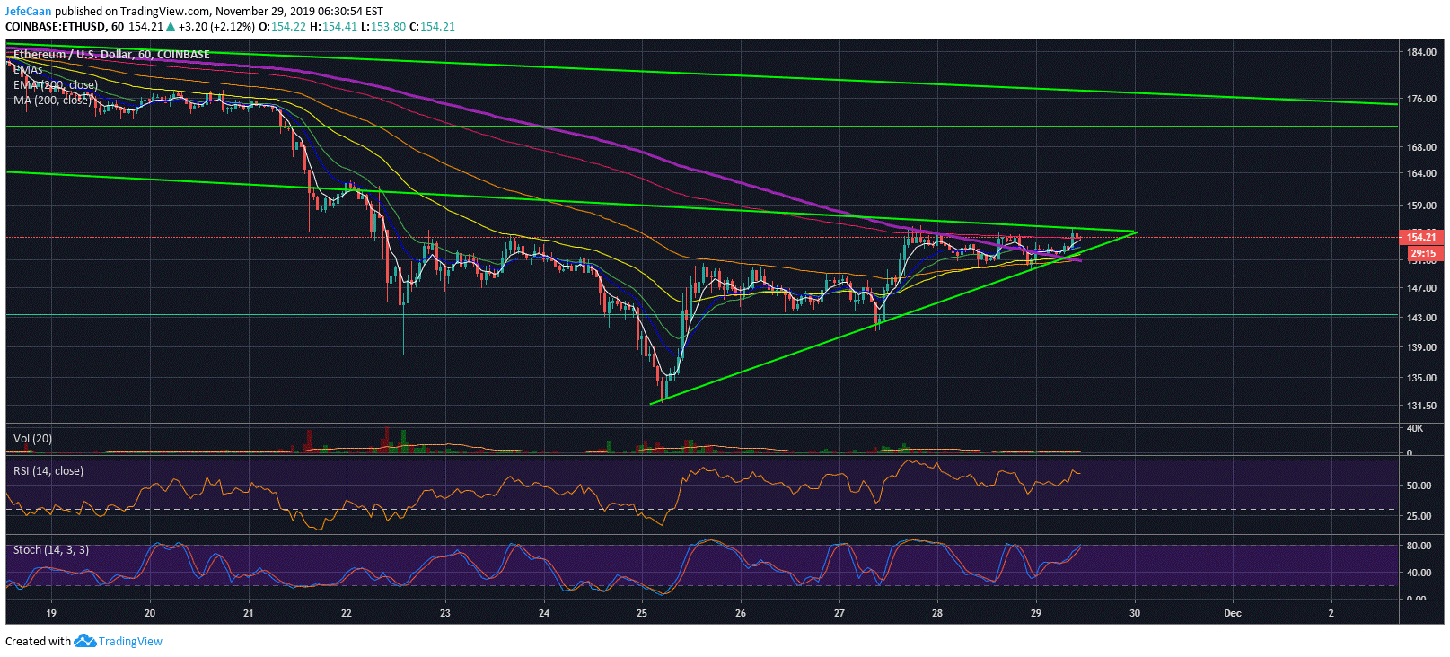 Ethereum (ETH) is on the verge of a major breakout not just against Bitcoin (BTC) but also the US Dollar (USD). The 1H chart for ETH/USD shows that the price does not have much room to trade within the symmetrical triangle and will soon have to break out. If it fails to break to the upside, we would expect a retest of the $144 level. If it succeeds in breaking to the upside, we will eye a target of $170 which if broken would propel the price towards the trend line resistance that lies slightly above.
Before the next downtrend begins, the market makers and the whales need to get the bulls optimistic once more. A big move to the upside in the near future would be the best way to do it. Then if it is followed by a minor pullback before the next uptrend, when the price actually begins to crash many investors would think it is just a minor pullback and the price would go up again which it won't. Patience and discipline is very important here because these are the same games that these big players have been playing over and over. Retail traders cannot change the game but they can avoid falling in the radar of the big players by understanding the game plan.