Bitcoin (BTC) is long overdue for a major bullish reversal short term and it is only a matter of time that we see that happen. The daily chart for BTC/USD shows how the price has been trading within a diamond formation and is now ready to break out of it. We could see the price trade sideways within this diamond formation or even fall further leaving long wicks to the downside as it ends up closing back within the diamond. However, the fact of the matter is that there are a lot of indicators pointing to imminent bullish reversal from this point forward. The manner in which the market makers have been trying to persuade retail bears to trap themselves is quite hilarious.

We have seen a series of predictable declines that in my opinion are nothing more than bait for retail bears which is likely to end in more blood in a series of short squeezes when the market repeats a post December, 2018 styled rally. Volume has declined sharply and it is only a matter of time that we see a big move now. The past few days have been very interesting as we saw very favorable funding rates to short the market. The market makers have been using every tool at their disposal to trap in as many retail bears as possible before they help the price pump mostly through liquidation of such positions. We all saw how it happened after December, 2018 and ongoing developments are quite similar to that. Bitcoin (BTC) is very likely to shoot up but not before it is done trapping retail bears once again.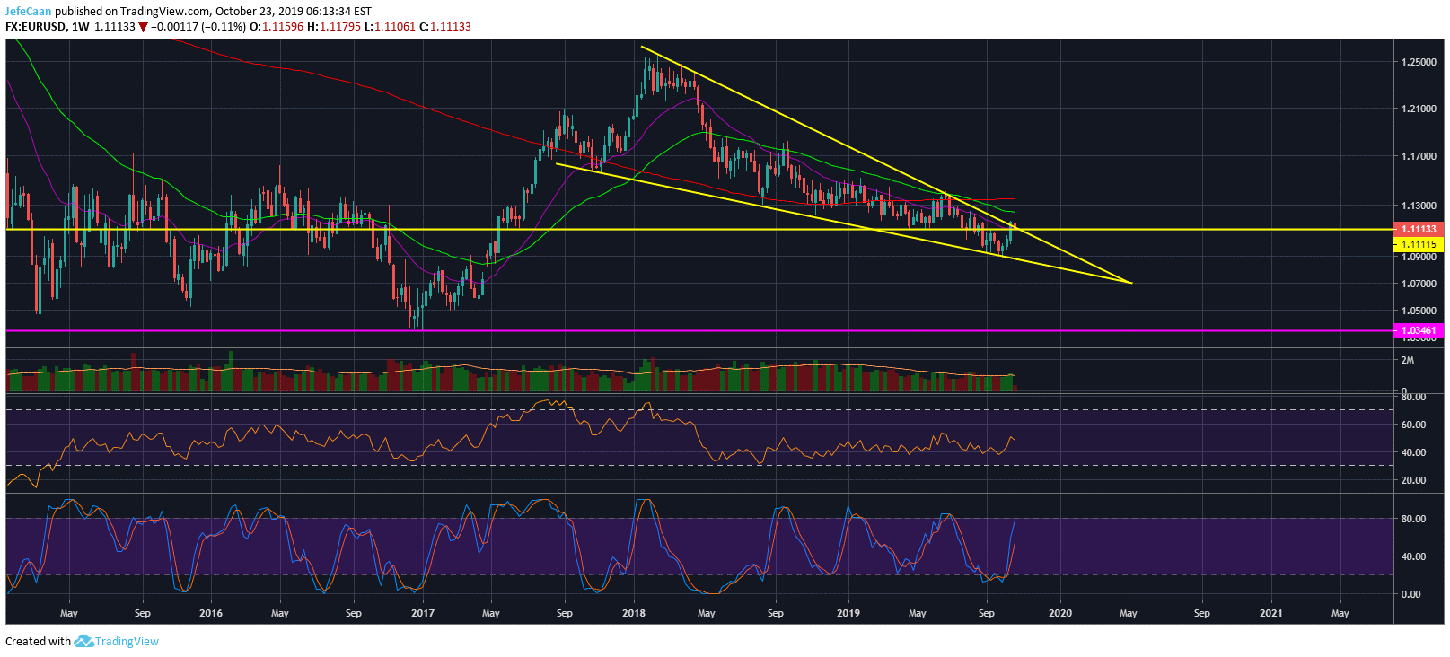 The weekly outlook of EUR/USD is something very important to remain focused on because such major indicators really determine what happens in the cryptocurrency market. As we can see, EUR/USD has broken out of the large falling wedge and has now found support on top of it as well as a resistance turned support. If we see an uptrend begin in this pair in the days and weeks ahead then it is very likely that Bitcoin (BTC) and the rest of the cryptocurrency market will follow.
If EUR/USD shows signs of weakness and falls back within the falling wedge, then we may see Bitcoin (BTC) do the same. Regardless of the time it takes, I think both EUR/USD and BTC/USD are long overdue for some short term correction. Although I remain bearish on Bitcoin (BTC) long term, I do not believe in an asset declining in one go like a rock. If it is made to look like that is happening then I consider that too good to be true and therefore a trap which is what we are seeing right now with everyone calling for $6,000 and lower levels in Bitcoin (BTC).