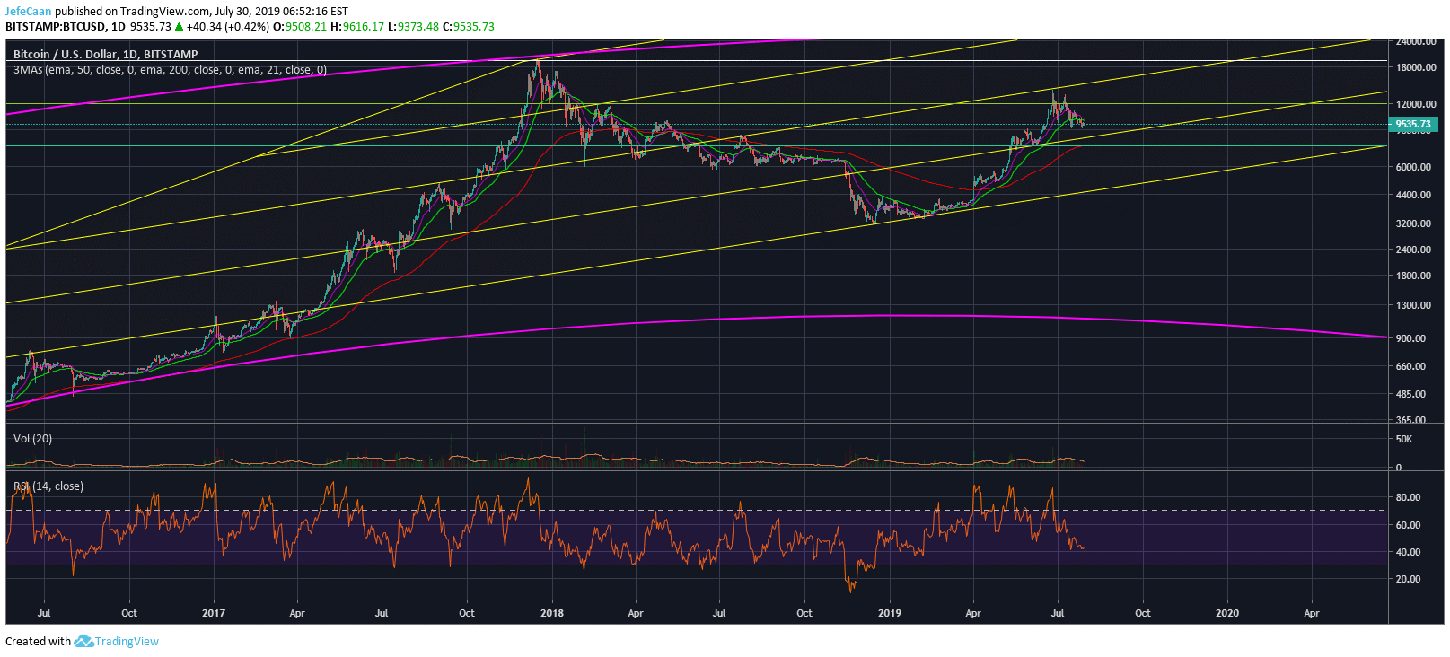 Bitcoin (BTC) is holding strong above the $9,508 support and is now eyeing further upside. If the price breaks above the 50 day EMA, it will be in the clear to shoot as high as $12,000 before the long awaited downtrend kicks in. If we take a look at the daily chart for BTC/USD, we can see that the 38.2% fib extension level from the parabolic rally of 2017 has been an important level for the price. This is a strong resistance zone that the price has failed to breach effectively. Now that we are seeing the sentiment turn bullish again, many retail traders are going to be very excited to get onboard again and we will see some analysts and media outlet begin to talk about a rally to $25,000 by the end of the year again.

Markets are made of people trading assets and whenever there are people involved in an activity that is not mutually advantageous, the question to ask is, "Cui bono?" or "who benefits?". Trading is a zero sum game. Someone has to lose in order for others to win. Most other things in life are zero sum but they are not as black and white as trading. If you think about this, let's say you buy Bitcoin (BTC) at $9,500. When the price rises to $12,000 you sell. Now, you don't just sell, you are selling to another person who will be holding the coins at a loss if the price starts to decline from there. In other words, they will have less money than they started with while you will have more money than you started with. So, there is no denying that traders are trading against each other but it would have been a fair game if it were just that, but the reality on ground is that traders are not just trading against other traders, at least not in this market.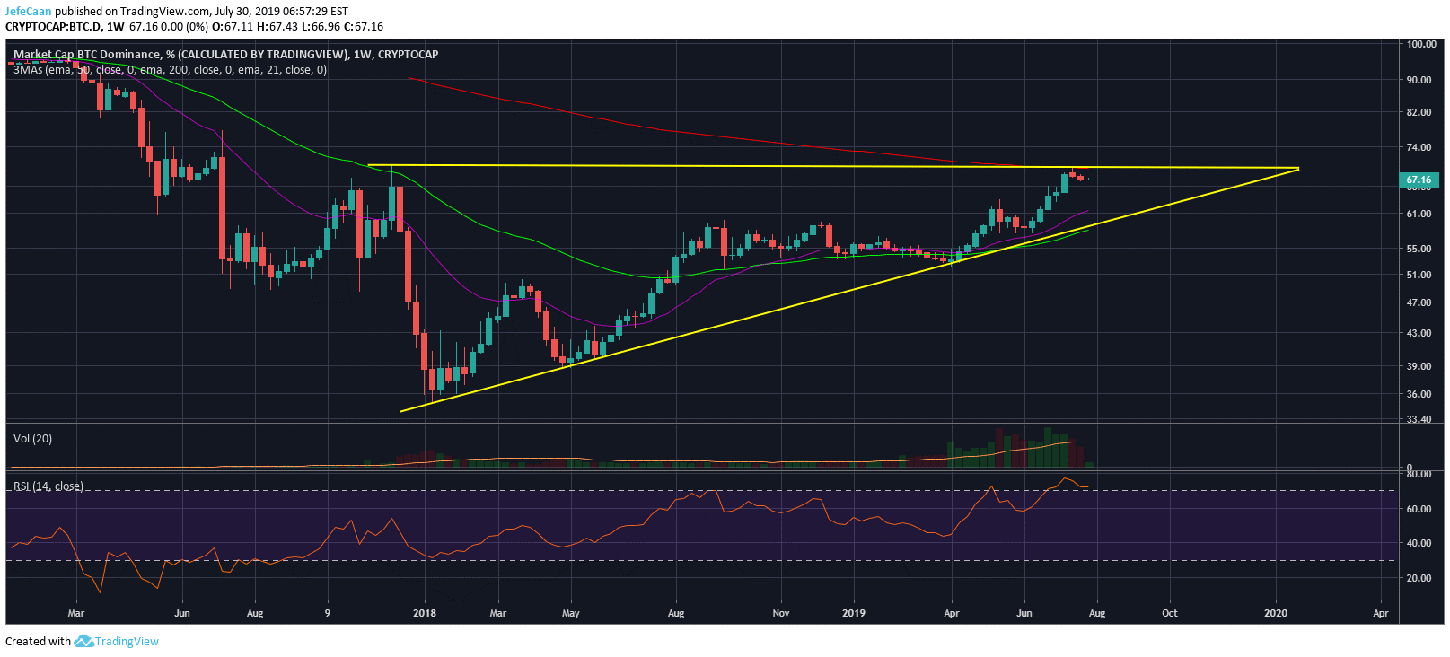 Bitcoin (BTC) is a wonderful invention and if it weren't for the people who invested their time, money and resources early on, we would not have come this far. Unfortunately, the lack of regulation has made some of these big players predators. So, while their job as market makers would be to maintain liquidity in the market, in practice they end up controlling the price, not just by determining its direction but also trading against retail traders and shaking them out before they determine the direction of the price.
Many people keep talking about institutional investors coming into the market but I for one cannot fathom why that would happen in the absence of meaningful regulation. Even if institutions like Blackrock decide to get into the market, they know full well who the small groups of people are that swing the price up and down like a tetherball. Besides, all the technical indicators are pointing to the same conclusion which is massive further downside in the weeks and months ahead. The weekly chart for Bitcoin Dominance (BTC.D) shows that we are close to seeing Bitcoin dominance rise soon as it breaks above the ascending triangle. In addition to that, a golden cross an also be seen on the chart. In other words, this means that altcoins are going to crash a lot harder than Bitcoin (BTC) during the months ahead.