On May 30th Satoshi Studios, a brand out of Paris, France made public the launch of the Satoshi_one; the first pair of sneakers certified on the Ethereum blockchain. The shoe was designed in Paris, is made of full-grain and super high quality Italian leather, and assembled responsibly in Portugal. The crypto fashion brand aims to attract HODLers and design minimalists alike as it displays a fresh and modern look with the embedded "0.00000001" in gold or silver lettering to show homage for the satoshi; the smallest unit of Bitcoin named after the mysterious creator(s) of Bitcoin; Satoshi Nakamoto. Satoshi Studios has developed partnerships with traceability experts in an effort to help customers access information surrounding manufacturing processes.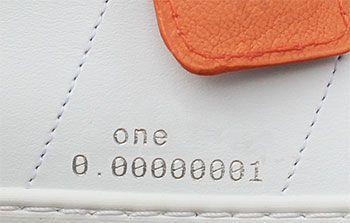 Satoshi_one uses the Ethereum blockchain to certify that each pair of shoes is unique. This ensures the customer has peace of mind knowing their product is not a counterfeit, and will ensure collectibility of the products sold by Satoshi Studio in the future. According to Satoshi Studio founder Nicolas Romero, "When the factory produces the product, we create the digital duplicate of it on the Ethereum blockchain, with all the information (date, materials, etc). When the customer receives the Satoshi_one, they can scan the tag via our app (or enter the code) and the app will call the smart contract and set them as the owner. After that, if someone else duplicates or scans your code, it will only show the certificate and the owner but will not allow the other party to take ownership. Only the right owner with their wallet and private key can transfer the ownership (for resale for example). It is a classic use case of blockchain against counterfeiting."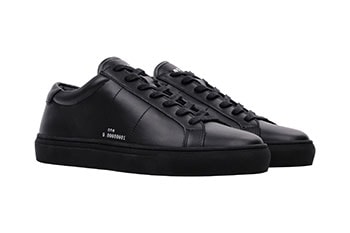 This new era in fashion brings a lot of opportunity for Satoshi Studios to roll out other unique crypto fashion pieces in the near future. To be able to regularly offer new items and to keep up with trends, the brand's model is to release a number of different crowdfunded products per year. This is a core part of the company's beliefs which encourage responsible shopping habits that minimize waste and encourage quality of life standards for those manufacturing the shoes and fabricating the materials.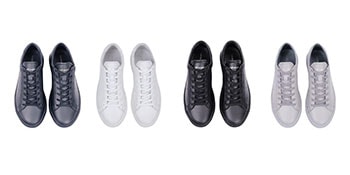 The Satoshi_one goes on presale today, June 18th, and ranges from $109 to $139 plus tax. You can pay with Bitcoin, Ethereum, Litecoin or old-fashioned fiat cash. Satoshi Studio reassures the public that the fairly low cost will not compromise the quality of their products. This means crypto lovers will soon be walking down a street near you HODLing their blockchain-certified fashion accessories. You can reserve your pair of Satoshi_one in black, white, blue, or grey now by going to their site and putting in a preorder. The shoes will be delivered in October. Supplies are limited, so make sure to secure your order early.
Marcus Henry is an American Journalist with over 11 years working in tech. He has been actively involved in the crypto community for the past three years and currently works out of Austin, Texas. He covers breaking news, writes perspective pieces and reflections, and conducts interviews with industry professionals and community members. Follow Marcus Henry on Twitter- @MarcusHenryHODL