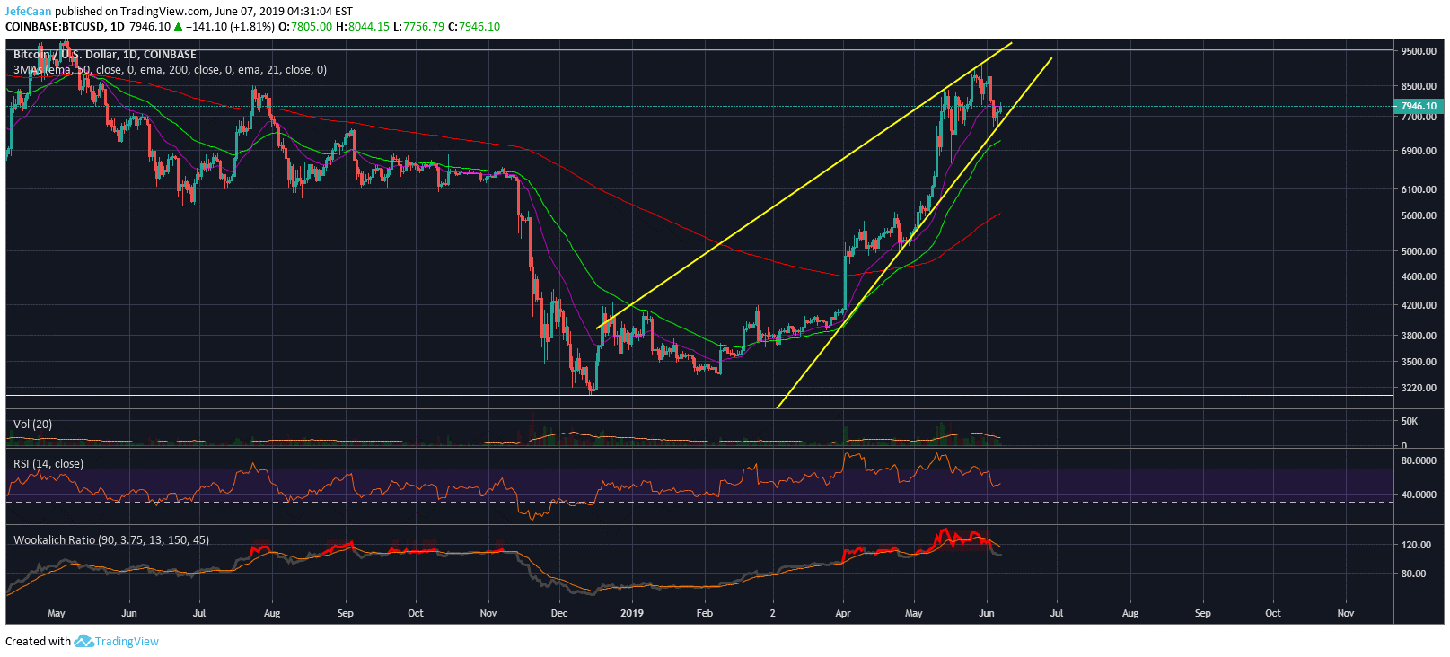 Bitcoin (BTC) has once again begun its uptrend after cooling off for the past few days. The RSI and NVT indicators both flashed sell signals in the past few days but that has changed now. This means that we could see a rally past $9,000 in the days and weeks ahead. BTC/USD is yet to break out of an ascending wedge and is expected to test the 38.2% fib retracement from its previous all-time high of $20,000. I do not see BTC/USD falling below $3,000 before testing this level. Technical conditions are now in favor of Bitcoin (BTC) and any news in favor of cryptocurrencies is likely to lend the price all the help it needs to rally past the $9,000 mark. The Crypto Fear and Greed Index is now at 27 all the way down from 62 last week and 76 last month.
Considering that the price still has room to rally and the sentiment has turned too negative, too fast we can expect another rally to the upside. It is interesting to see that most of the retail traders who expected the price to rally past $10,000 now see it falling below $6,000. We at Crypto Daily have maintained our long term view and that is for the price to bottom after completing this parabolic rally. We still think that this rally is not over yet despite recent setbacks. The price might climb above $9,500 and even go on to test $10,000 before it begins its downtrend. The $10,000 mark is a strong psychological level as a lot people would want to sell there. This is why we may not see the price rallying all the way up to $10,000 and it might end up beginning its downtrend soon after testing the 38.2% fib retracement level from its all-time high.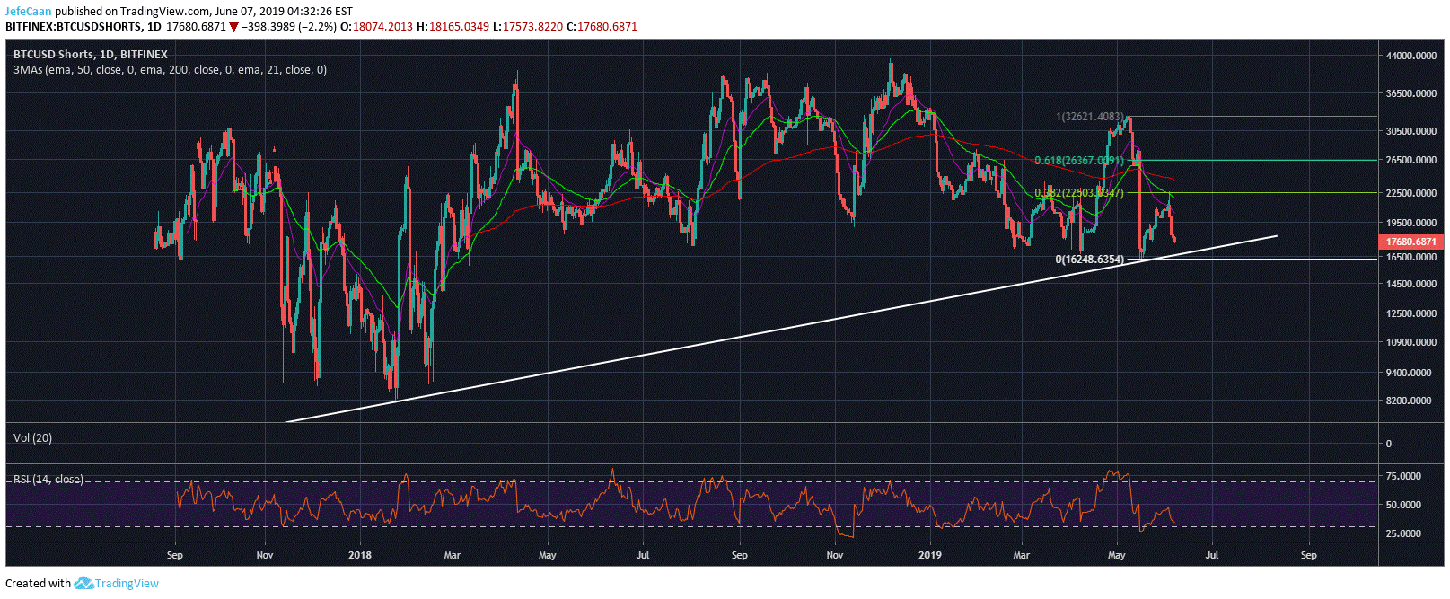 The daily chart for BTCUSDShorts shows that the number of shorts could decline some more to form a double bottom. However, it is clear that BTC/USD is yet to experience further bearish pressure and the market may be far from finding its true bottom yet. BTCUSDShorts declined sharply after resting the 38.2% fib extension level which shows that retail bears have become very risk averse. A lot of people are talking about the possibility of a golden cross rally on some cryptocurrencies but it is important to note that we have a golden cross about to form on BTCUSDShorts as well. If BTCUSDShorts ends up forming a golden cross, we could see something like early 2018 and the price would enter another downtrend.

In most ways, this rally is no different than the one in 2017. Just when everyone around then was expecting the price to keeping shooting up forever, a lot of people expect the same this time. The vast majority of cryptocurrency analysts and investors are busy making ludicrous predictions while being completely oblivious to reality on ground. If we expect BTC/USD to rally past $20,000 and other cryptocurrencies to make new all-time highs too, that means we'll have to reach a trillion dollars combined market cap. I don't think the cryptocurrency market is ready for that kind of growth just yet. We would see a lot of pain and blood in the market first which will be followed by some controls and regulations. Then we can expect a rally towards new all-time highs.