As if there weren't enough crypto exchanges to select from these days already. I personally don't think there's ever enough to choose from, especially when they offer free Bitcoin and other incentives to sign up. Maybe this one is your cup of tea, or coffee or whatever it is you enjoy drinking? I am talking, of course, about Abra, a global crypto exchange for mobile with some really great features.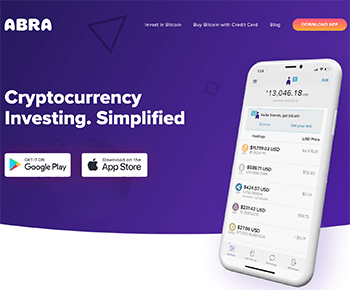 Abra currently supports 30 of the most popular cryptocurrencies. In addition to crypto support, Abra offers the ability to invest in their "BIT10" which is an index of the top cryptocurrencies. Their BIT10 enables you to spread your risk across multiple crypto assets to safeguard from market instability. While many cryptocurrencies tend to follow Bitcoin, the BIT10 might be worth doing your own research on before digging in further, as is any crypto investment.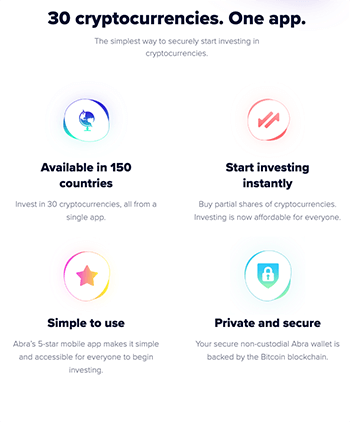 Like most other crypto exchanges, Abra's secure exchange allows you to purchase cryptocurrency using your bank account. Unlike most other crypto exchanges, you can purchase cryptocurrency using an American Express card, Visa or Mastercard. This is huge for those who want to buy crypto with credit when they don't have money in their bank accounts. There is a catch, however. For every credit card purchase, Abra will charge a 4% fee. This is reasonable with all things considered, however, standard bank transfers are free. Credit card purchases are immediate, as bank transfers take 1-2 business days, so there is certainly an advantage to using a credit card when you want to buy crypto quickly (and get points with your card!).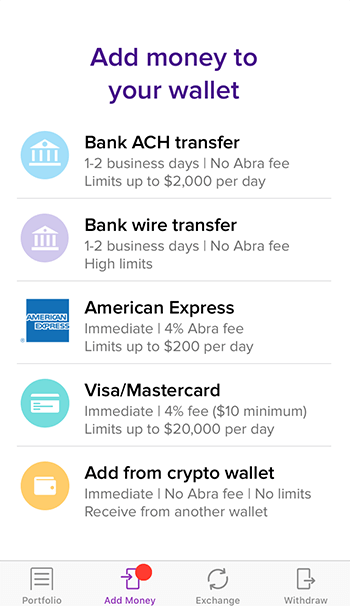 If you're wondering if you can even use Abra in your country, there is a good chance the answer is yes. Abra has global reach and is currently available in over 150 countries. That means no waiting to sign up, you can get started right away. But why sign up with Abra in the first place? After all, you already have a crypto exchange you're quite happy with. Signing up with more than one crypto exchange has it's advantages, and signing up with Abra is no exception.
When you sign up with Abra using this link, you will get $25 in free Bitcoin after you make your first $5 deposit. That is right, just register with Abra and you only have to deposit $5 and you're already making Bitcoin! Plus, you can buy crypto with credit cards, so that is pretty neat too. What do you think of Abra? Be sure to share with me on Twitter @MarcusHenryHODL.
Marcus Henry is an American Journalist with over 11 years working in the tech industry. He has been actively involved in the crypto community for the past three years and currently works out of Austin, Texas. He covers breaking news, writes perspective pieces and reflections, and conducts interviews with industry professionals and community members. Follow Marcus Henry on Twitter- @MarcusHenryHODL
Disclaimer: The information above does not constitute investment, financial, trading or any other sort of advice and you should not treat any of my content as such. I do not recommend the purchase, sale, or holding of any cryptocurrency or other product and nothing I write about should be deemed as an offer to purchase, sell, or hold a cryptocurrency or other product or service. Please do your own research and consult a certified financial professional before making any investment decision.