Paying for a roof over your head isn't cheap these days. Many across the world are living paycheck to paycheck and don't know how they're going to get out of it. But still, we all want to get in on the Bitcoin action somehow because we see something happening and don't want to miss the opportunity. So when and how do you even get started with investing in Bitcoin (BTC) if you barely have enough money for your daily sustenance? CoinBits is targeting to make themselves the solution to that problem for everyday people seeking to invest in Bitcoin.

CoinBits works by rounding up your credit or debit card transactions into micro Bitcoin purchases which will add up over time. This idea is unique to the crypto space, but much-resembles the Acorns app which lets users round each purchase up to the nearest dollar. With the creation of this new crypto saving platform, the question is; will CoinBits attract everyday customers in the way to which Acorns has done so effectively? CoinBits' Bryan Sharpe is betting on it.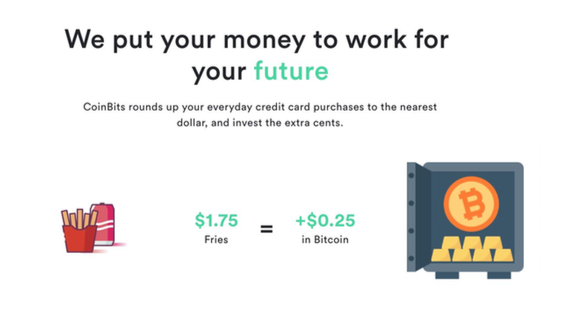 Sharpe believes the biggest hurdle for Bitcoin is it's accessibility to the general public. With prices in the 2nd quarter of 2019 soaring into the $8000 mark, most see Bitcoin as unaffordable despite prices being far below the famous all-time high of December 2017 at nearly $20,000 per Bitcoin. With CoinBits, customers are now able to easily purchase small pieces of Bitcoin as part of a round-up process as you make purchases on your linked bank account or credit card. In the same way Acorns creates an achievable savings strategy, CoinBits has ultimately done the same, but now you are saving Bitcoin instead of cash; a new and exciting alternative for investors seeking to penetrate into crypto in a simple manner.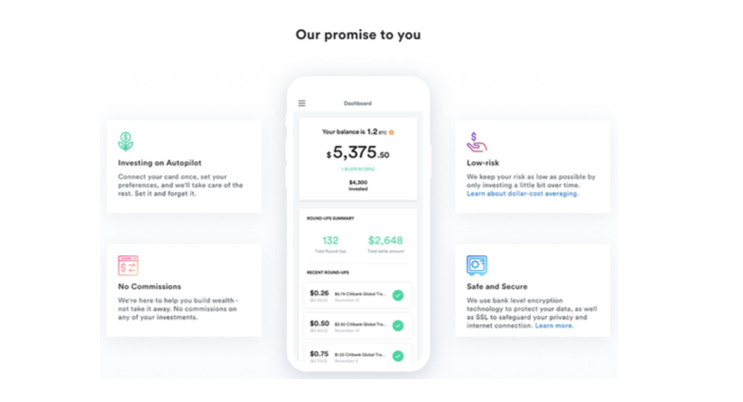 With the CoinBits platform, customers can make one-time investments in increments as low $10 dollars. Additionally, with a linked bank and/or credit card account you can enable a round-up multiplier that enables customers to accelerate their Bitcoin investment as they use their credit and debit cards to do their everyday shopping. This enables for versatile means for the average person
to start investing in Bitcoin in small increments that will add up over time. So now, even the person who is scraping by can feel some pride as they see their change turn into Bitcoin over time and at their own pace.

As an added bonus from CoinBits, they are offering you $5 in Bitcoin for free for giving their app a try. In additional to micro investing with CoinBits, you could double down on your earnings by using Lolli (the "Ebates" of Bitcoin) together with CoinBits to make online purchases to get Bitcoin back on purchases made. Then, Coinbits will work to round up your Lolli purchases and use that change to buy even more Bitcoin. If you are ever in a position to start buying larger sums of Bitcoin or other cryptocurrencies and need secure, simple and reputable places to go to, there are exchanges out there like Voyager (offers $25 for signing up), Coinbase (offers $10 for signing up), and Binance (offers commission on friends who sign up) to handle those larger trades. Good luck and HODL to the moon!

Marcus Henry is an American Journalist with over 11 years working in tech. He has been actively involved in the crypto community for the past three years and currently works out of Austin, Texas. He covers breaking news, writes perspective pieces and reflections, and conducts interviews with industry professionals and community members. Follow Marcus Henry on Twitter- @MarcusHenryHODL