By investing in a cryptocurrency or blockchain-associated start-up, it is necessary to make an assessment of the project in terms of its value and recognition. Literally, why a newborn coin or technology is needed, and whether people, primarily beyond the crypto hangout, are ready or not to accept it.
If the investment object you have chosen fits this well, then it is likely that you are on the right path. However, don't forget about another important indicator – the ecosystem that allows the innovation to function and keep developing.
If we talk about a new coin, then it must be supported by a highly demanded technology or an asset whose value has been stable for a long time and is not subject to fluctuations. In addition, it shouldn't focus solely on maintaining its own project's life. Instead, a coin is supposed to be multifunctional, easily convertible into other values, recognized by the major exchanges, and, ideally, accepted by online-stores as a means of payment for goods and services.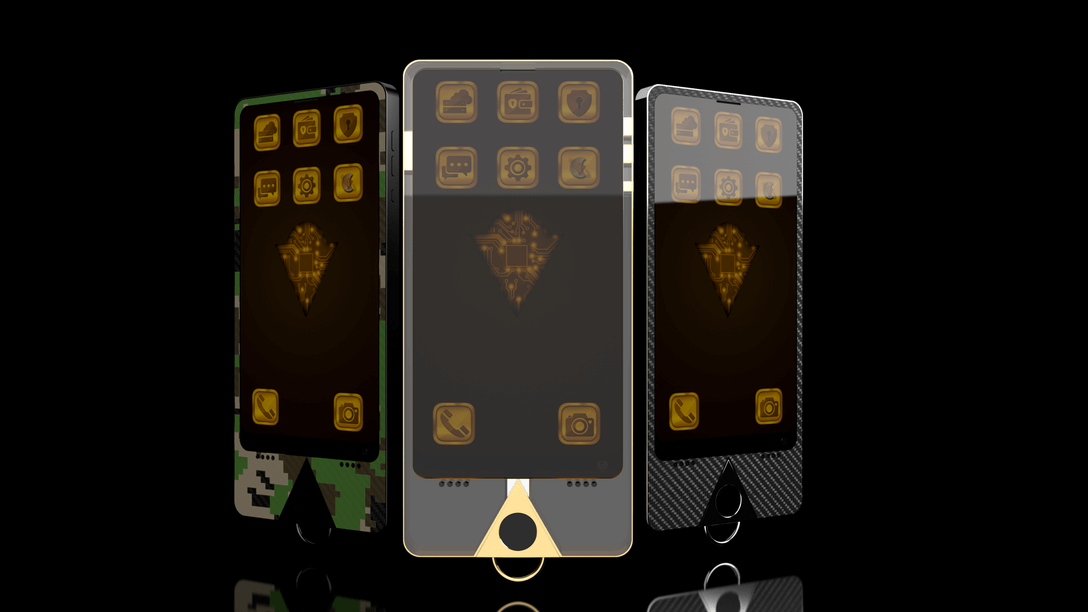 An array of software and hardware solutions around KaratGold Coin (KBC) is an example of an ecosystem that allows a new-born cryptocurrency to be accepted within and beyond the cryptocurrency sphere. The line of technical innovations, from the code for online vendors to the blockchain-enabled smartphone, is designed to provide an unprecedentedly smooth user experience with security as the main principle.
Let's dwell upon the smartphone that is now starting to join the race with the crypto-focused handsets developed by Samsung, HTC and Sirin Labs. IMpulse K1 Phone first delivery of which is scheduled for September 2019, set to protect user communication, be it voice or text messages, whereabouts or private keys, through p2p enciphering, thereby minimizing any third-party intervention.
An array of K1 features includes:
- Voice Over Blockchain Protocol (VOPB) that eliminates third-party companies and servers by replacing them with a p2p model;
- Matrix ID allowing the user to create an infinite amount number of crypto accounts with every wallet to be assigned one identity;
- IPFS storage that makes all data like media, photos, docs to be stored encrypted in a p2p way;
- Electronic Warfare Transmitted Location which is set to protect user whereabouts;
- Worm Guard technology to create a protective shield around private keys to protect them from theft or loss.
The handset allows the user to create several fiat and cryptocurrency wallets, set up automatic payments, and use multiple phone numbers without changing SIM cards.
On the official website of the IMpulse K1 Phone, one can find specifications of the new smartphone, as well as a description of three models, all made of high-strength materials such as gold, aluminum, carbon or titanium. This, apparently, does not make the product budget, but emphasizes its main purpose – to ensure reliability and safety.
What about the online shopping solution mentioned above?
This is another application of KBC that can be used as a means of payment. By installing a specially designed piece of code compliant with Woocommerce, Magento and PrestaShop, online vendors become able to receive KBC, Bitcoin or Ether for their goods and services in one click. Main advantages of the K-Merchant online shopping solutions are the avoidance of any charge-back risks that e. g. can occur when using credit card payments and the elimination of any market risk.
Is KBC available now?
Yes, coins can be purchased on 12 major crypto exchanges: CoinBene, CoinSuper, Hubi,Bit-Z, BitForex, HitBTC,Coinbe,P2P b2b,Coinall, KaratBit, LBANK.info and Coineal.
To find out more about the above-mentioned technologies and subscribe to the project news, link to the website karatgold-kbc.io.