Last Week Russia Today Officially Began Posting on the Steem Blockchain!
This is a huge milestone for the Steem community as one of the worlds media companies has begun sharing its content on a cryptocurrency backed social media platform. View their Introduction post on Steemit.
Tweet By the Russia Today Official Account Acknowledging That They are Now Using the Steem Blockchain.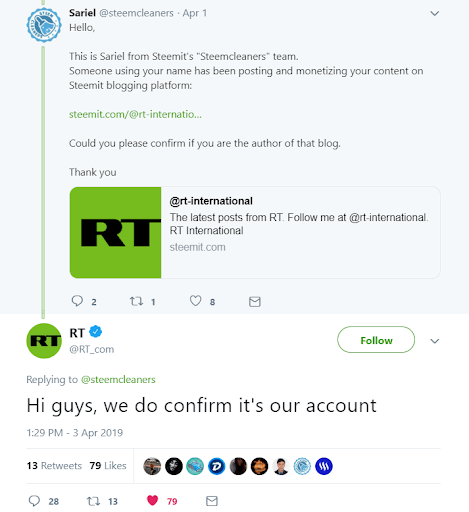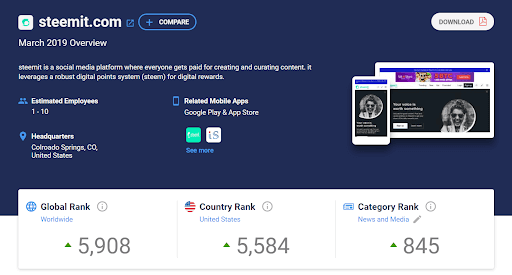 Why the Rise of the Steem Blockchain is Important.
Over the next few years, I believe we are going to see more and more social media platforms built on top of blockchains like Steem. When we begin to see media companies like Russia Today joining the ranks of bloggers already using blockchain platforms, it is a sign that we are on the right track.
Recently we have watched highly centralized companies like Facebook, Google, and Twitter restricting accounts, deleting accounts and shadow banning content that does not fit their agenda. This purge of alternative perspectives will cause a cascade of users to find alternative platforms where their voices can be heard.
Do I think that the Steem blockchain is perfect?
No, far from it. I do not agree with some aspects of the platform. I have been utilizing Steemit.com since July 2016 but recently began to use third-party apps to publish my content. These include Busy.org for desktop and Partiko on mobile. I began to use these because of the Steemit website being so dated. I also abhor the ability to downvote other peoples content and remove their rewards. This one feature has caused more strife on the platform than any other feature.
If You are Interested in learning about Steem and using it, then visit my article, "The CryptoDailyUK Definitive Guide To Steemit - Social Media On The Blockchain."
What can we expect for the future of social media on the blockchain?
In 2019 and beyond you will see many more social media platforms built on a blockchain. Some will be difficult to use and will perish but others will flourish. The one great thing about content on the blockchain is that people are more careful about what they post. Do you know why? Content on a blockchain is like ancient petroglyphs it is chiseled in rock for all of eternity. This keeps users on their best behavior, most of the time.
Welcome to the Blockchain Revolution Russia Today!