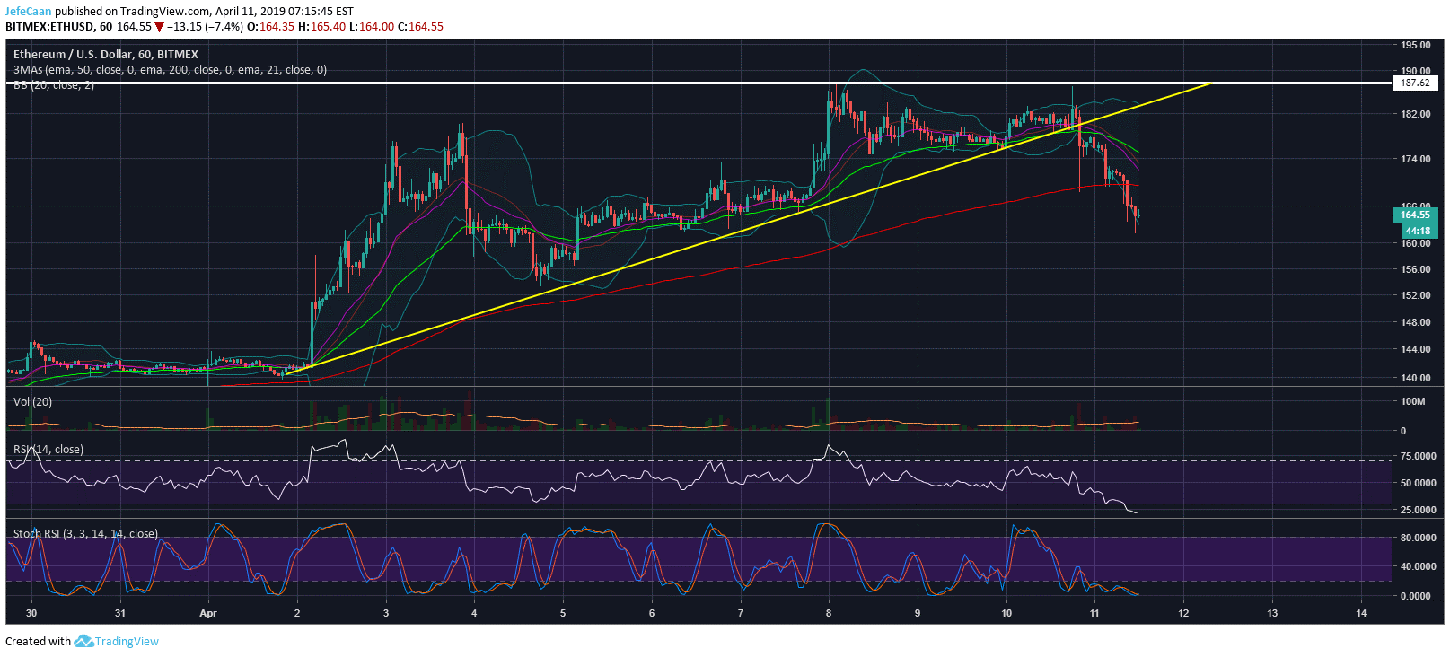 Ethereum (ETH) has currently reached oversold conditions on shorter time frames. This means that the price could bounce up short term to retest the resistance at $187 or possibly extend a rally towards $200 now that fewer people expect it. However, the price still remains overbought on larger time frames and we still believe that it is far from its true bottom yet. That being said, sharp pullbacks like these are followed by some correction to the upside. The Fear and Greed Index has also risen by two points today which means that investors are eager to buy the pullback which could push the price higher in the near future. Traders who have been shorting all the way from $187 would be best advised to lock in some profits here.
The 1H chart for ETH/USD shows that the majority expected the price to break to the upside which it did but it was a fake out. It was soon followed by a break below the ascending triangle that inflicted maximum pain on overly bullish traders who entered aggressive long positions despite the price being massively overbought on most time frames. The Bollinger bands on the hourly chart now point to a swift recovery to the upside towards the end of the week. The S&P 500 has also been stalling a move to the downside and has still some room to move up. This is why we expect ETH/USD to rally higher from here in the days ahead. The price may find it difficult to breach the previous resistance around $187 but considering that the RSI has now cooled off significantly on the daily time frame, the probability of a move towards $200 has increased.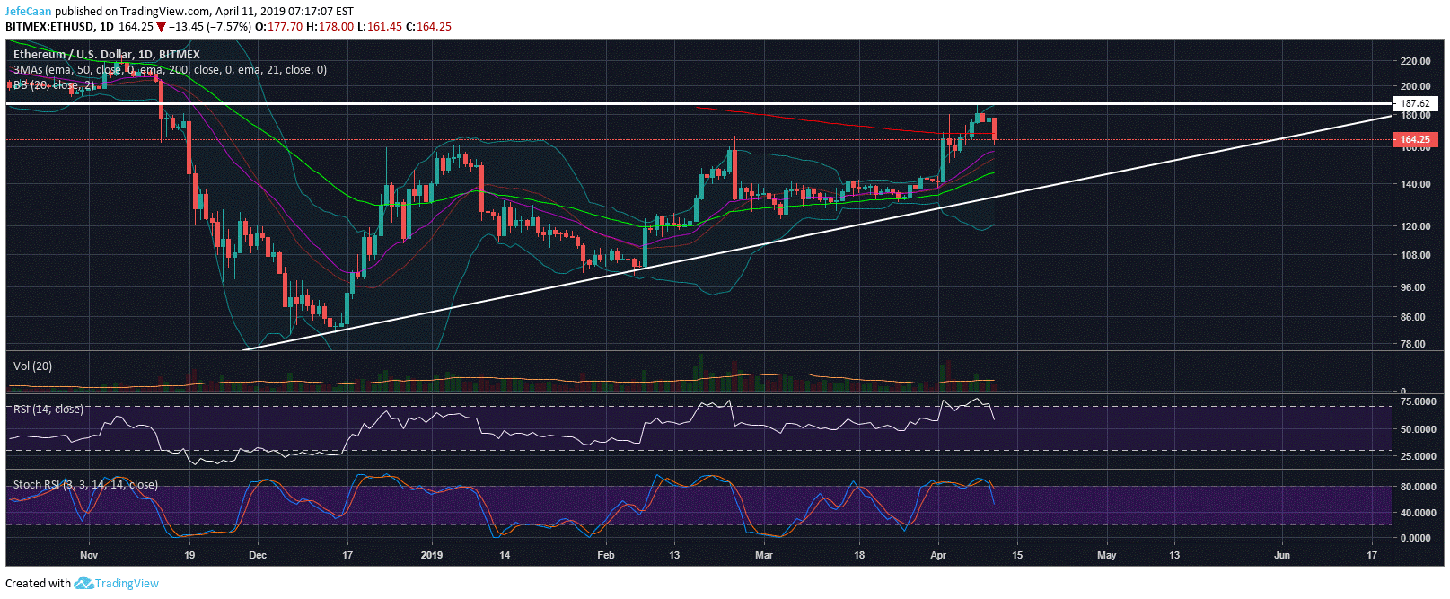 Lest we forget, the big picture remains intact and it points to a sharp decline long term. Ethereum (ETH) has yet to bottom and any short term moves to the upside are fueled by greedy bulls who want to enter aggressive longs before the next bull run. As we have seen in the past, this does not end well for retail traders and a lot of neophyte traders are going to get hurt while Bitcoin (BTC) trades between $3,000 and $6,000. ETH/USD is currently trading below its 200 day exponential moving average. As long as it trades below that level, there is no bullish case and the price will have to decline at least towards the trend line support if not lower.
The Stochastic RSI on the daily time frame shows that we could see a plot twist where the bulls take over again to push the price towards $200. Traders who are trying to short Ethereum (ETH) must account for this possibility as its probability has increased now that the price has cooled off a bit. That being said, the long term outlook remains unchanged and ETH/USD will have to decline to a double digit price in the weeks and months ahead to find its true bottom.