Table of Contents
Singapore, Singapore, August 2nd, 2023, Chainwire
ATPBot, an AI-powered trading bot for crypto markets, has launched its latest product. The bot offers unique trading strategies and services that outshine other trading methods. A crypto investment platform focused on quantitative and machine learning-driven strategies, ATPBot has gained popularity among investors due to a number of key features.
ATPBot relies on high-performance professional-grade servers to provide detailed backtesting data. All strategies have been validated through 1-3 years of backtesting and the best parameter configurations have been selected from billions of data points. In backtesting, the annualized return of many trading bots is above 1000%, with a maximum drawdown of lower than 40%. Traders can also use this data to assess the potential risks of each strategy and protect their investment capital by selecting strategies that match their risk tolerance.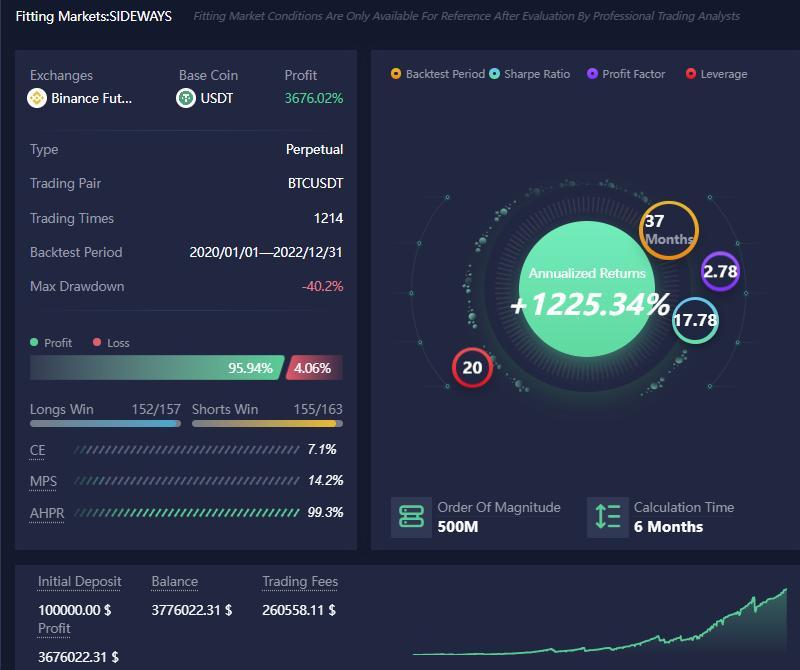 Image Source: ATPBot, 3 years backtest profit 3676%, max drawdown 40%, Annualized rate of return 1225%
ATPBot employs a data-driven approach and applies artificial intelligence technology to quantitative trading, enabling more accurate and reliable trading decisions. Through extensive data processing and model training, it ensures continuous learning and adaptation to market conditions, allowing it to quickly capture signals, detect trends, and achieve higher levels of potential profitability and risk control.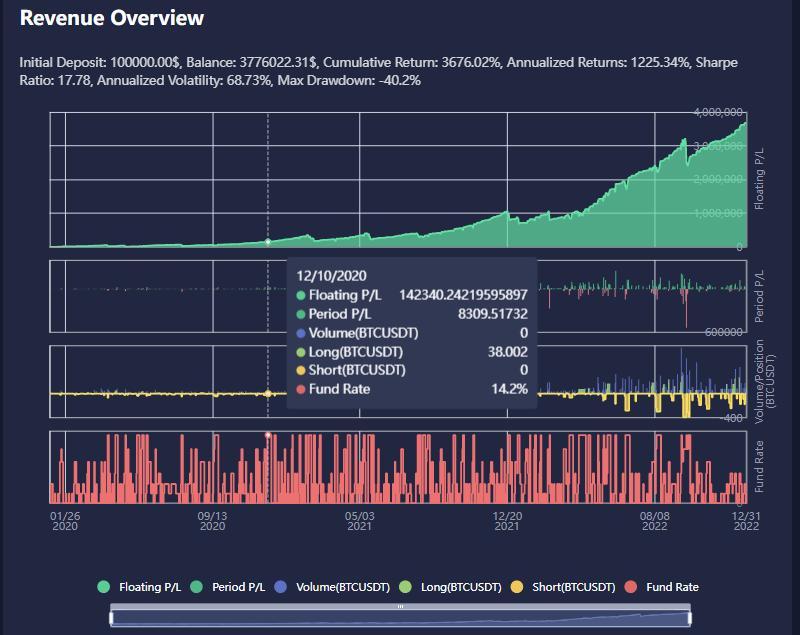 Image Source: ATPBot, shows open interest and volume position and time for each day
ATPBot's interface design simplifies complex automation tasks. All strategies deliver the best results selected by artificial intelligence, so users do not need to set parameters themselves. This means that ATPBot can help users achieve potentially profitable trades quickly and easily, regardless of whether they have professional trading experience.

Image Source: ATPBot, easy to use and quick to get started
ATPBot monitors real-time market data to capture trading signals. It can respond in milliseconds, enabling quick operations to seize market opportunities. It adheres to strict trading rules, eliminating emotions or subjective judgments, avoiding incorrect trading decisions and consistently generating profits.
Investors can view the transaction records of each strategy and have control over their funds at all times. Funds are stored only on the exchange, and ATPBot cannot access them. Moreover, ATPBot allows for running multiple trading pairs simultaneously and offers a variety of trading strategies to prevent missing out on market opportunities.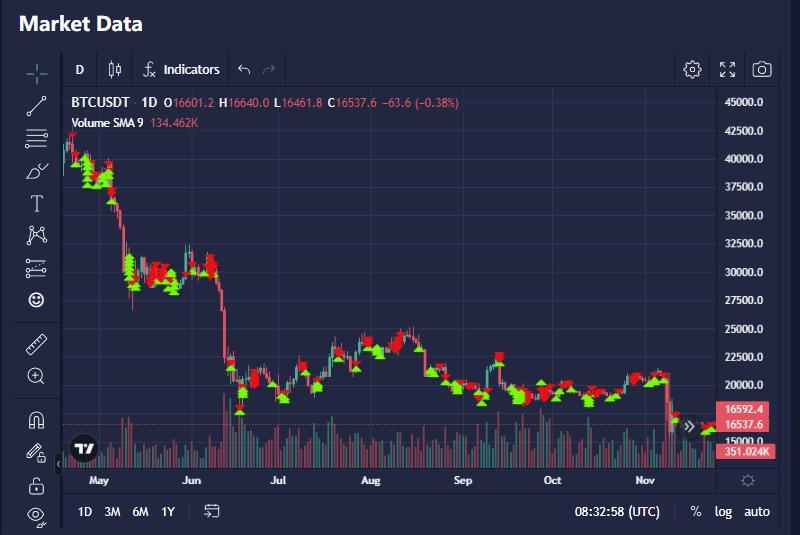 Image Source: ATPBot, review the time and position of entry and exit for each order
ATPBot always strives to provide investors with the highest quality trading strategies and services. Users can join the official Discord community to view more strategies and discover the automatic trading bot's full capabilities.
About ATPBot
ATPBot is a digital currency intelligent AI-quantitative trading bot platform, founded in 2021. ATPBot's mission is to become a leader in the field of digital currency trading and provide efficient, intelligent, and reliable quantitative trading solutions. ATPBot's team consists of AI algorithm and strategy modeling experts who provide collective intelligence and advanced machine learning models to drive growth and success for businesses. ATPBot seeks significant capital appreciation through a combination of quantitative methods and artificial intelligence (AI) strategies and has developed an advanced AI algorithm model that has repeatedly outperformed the market.
Disclaimer: This release is intended to be informative and does not constitute financial advice. Trading cryptocurrencies carries a high level of risk and may not be suitable for all investors. Before engaging in such activities, investors should carefully consider their level of experience and risk tolerance.


Contact
Joan Trina
business@atpbotcom