London, United Kingdom, July 8th, 2023, Chainwire
Aptius Ltd, a British financial enterprise, has developed a new cryptocurrency called BritanniaCoin which will be available for pre-sale from June 18th onwards, ahead of its launch later this year. BritanniaCoin is a British-built blockchain that introduces real-world applications while honouring British cultural heritage.
The pre-release contains 316,000 coins for sale, fixed at 6 USD per coin, in honour of the official unification of England and Scotland in 1707, 316 years ago. The pre-release presents an opportunity to purchase BritanniaCoin before its launch on exchanges at 8 USD per coin. BritanniaCoin is also launching a software wallet for the public, downloadable on the Apple App Store and Google Play. As part of BritanniaCoin's commitment to charitable causes, 10% of the proceeds from the pre-sale will be donated to charity, as listed on the BritanniaCoin website.
During its pre-sale this summer, BritanniaCoin intends to give away 125,000 coins. BritanniaCoin is 100% self-funded and developed with no silent partners, as detailed in the white paper. These initiatives aim to foster an ecosystem that represents British values, integrates historic cultural legacy with technological innovation, and supports charitable organizations such as Hearts of Gold to improve the lives of vulnerable people.
BritanniaCoin introduces a proprietary blockchain with zero fees and a 20% faster block confirmation time than Bitcoin.
After the 1st round pre-release for commercial customers started in September 2022, BritanniaCoin launched its own bespoke hardware infrastructure. This hardware wallet platform intends to facilitate customer security, anonymity, and technological innovation. This exclusive hardware wallet is currently available to private investors and commercial clients who get in touch via their website. Moreover, the prospect of providing customers of the planned NFT project with access to hardware wallets in the future is something that is currently being considered. Following the completion of its 2nd stage ICO, BritanniaCoin intends to center its blockchain ecosystem, brand identity, and community on this hardware technology basis.
BritanniaCoin pursues multiple long-term goals, including expanding its community and improving the user experience. In addition, BritanniaCoin has its own British-themed NFT project that provides holders unique advantages, offering access to airdrops, special discounts, voting rights, an active role in selecting which charity institutions to support and signature events, such as their recent pre-release party held at the East India Club.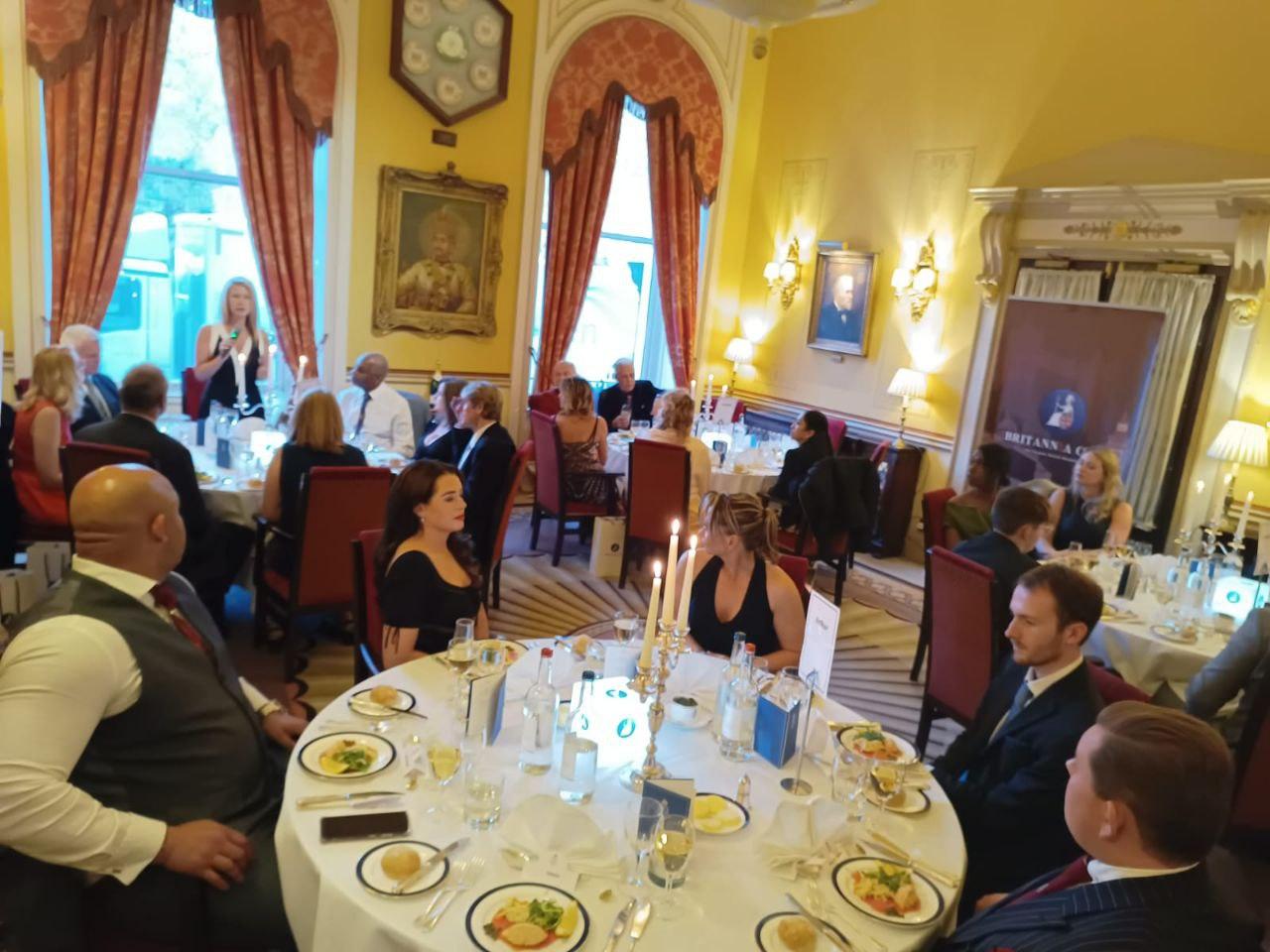 In the aftermath of the ICO, BritanniaCoin intends to launch BritanniaPay, consisting of their software wallet compatible with iOS and Android and connected with the company's current hardware wallet network. BritanniaPay is an innovative new initiative that prioritizes British brands and businesses by integrating blockchain technology into its own payment system. Users can pay for their purchases at various UK and international retailers with BritanniaCoin alongside Bitcoin, Ethereum and other established cryptocurrencies.
BritanniaCoin unites a diverse team, as the Co-founder and CEO Daniel M. Ashworth brings over five years of experience in the cryptocurrency sector and co-founded Aptius in 2018, a Crypto and Forex trading company. Co-founder and CTO Jonathan Peters has 10 years of programming experience, including blockchain architecture, network infrastructures, and algorithmic trading software. COO Demetri Georgiev has over 10 years of experience in logistics operations and supports the project's day-to-day operations. Events Manager Mark Turley has acquired over 18 years of experience arranging entertainment events and manages the project's unique range of events in magnificent venues, such as the East India club. Charities Co-ordinator Mary Johnston has over 30 years of experience in sales and marketing and is actively involved in Hearts of Gold, the nominated charitable foundation supported by BritanninaCoin.
For more details about BritanniaCoin, access the project's website.
About BritanniaCoin
BritanniaCoin is a cryptocurrency that deploys real-world utilities developed by Aptius Ltd, a British financial organization. Available for pre-sale from June 18th, BritanniaCoin intends to celebrate British cultural heritage.
Contact
Daniel M. Ashworth
Britanniacoin Ltd
[email protected]