Singapore, Singapore, July 24th, 2023, Chainwire
ATPBot has launched its AI-powered investment platform offering an innovative approach to cryptocurrency trading. By combining cutting-edge technology with expert strategy modeling, ATPBot is set to transform the way traders operate, providing a distinct advantage over manual trading methods.
Manual trading has long been plagued by extensive learning curves and significant capital investments. Traders struggle to control their emotions, leading to impulsive decisions that can be costly. Without systematic trading logic, risk management becomes a challenge. Moreover, manual traders face the inability to monitor the markets 24/7, missing out on lucrative opportunities.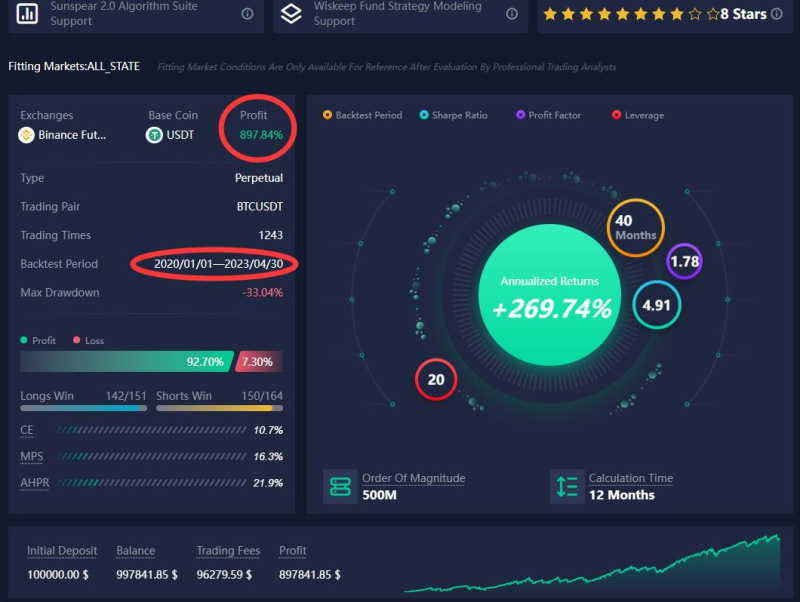 Source: ATPBot, 40-month backtest profit 879%, max drawdown 33%
ATPBot changes the landscape by offering a seamless and automated trading experience. Its AI-powered algorithms eliminate emotional biases, enabling traders to make data-driven decisions based on preset stop-loss and take-profit parameters. With ATPBot, 24/7 monitoring of market trends becomes a reality, empowering users to capitalize on every opportunity.
The trading bot also offers distinct advantages compared to private equity firms, which demand exorbitant investment costs and high capital thresholds, excluding many potential investors. The lack of real-time visibility into one's funds and inflexible investment time frames add to the complexities. Additionally, the opacity surrounding fund allocation creates uncertainties for investors.
ATPBot welcomes investors of all levels with its affordable pricing, starting from a basic plan of just $999 per year, and a low minimum investment threshold of $5,000. Users gain full transparency into their funds and enjoy the flexibility to control their investments, including pausing, terminating, or switching strategies as desired.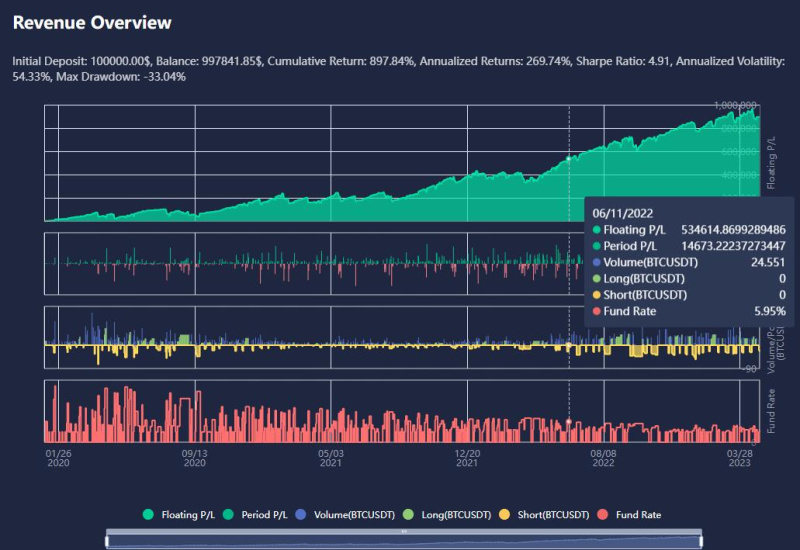 Source: ATPBot, no fear of market ups and downs, perfect curve
Traditional trading bots are often limited by simplistic strategy templates, leaving traders exposed to higher risks. They lack the sophistication of AI-powered systems and cannot handle vast datasets effectively. The number of strategies is small, all the funds are trading at the same time, and the risk is high.
ATPBot's AI integration ensures unparalleled data processing capabilities, with high-performance servers that enable extensive backtesting and optimization. Users benefit from dynamic market evaluations, learning from each trade, and consistently improving performance.
ATPBot revolutionizes the trading landscape by addressing the limitations of manual trading, private equity firms, and traditional trading bots. With its AI-powered platform, extensive data processing capabilities, and unique strategies for each user, ATPBot delivers a competitive edge that sets it apart as the ultimate trading powerhouse. Interested investors can enter the ATPBot website to learn more, register an account and start using the power of ATPBot to make trades.
In addition to its platform functionality, ATPBot boasts a professional Discord community consisting of numerous quantitative trading researchers and practitioners. Within this space, users can interact with quantitative trading enthusiasts from around the world, sharing experiences and ideas. The community offers professional guidance on market trends, market analysis, and trading techniques, helping users advance further on the path of quantitative trading.
About ATPBot
ATPBot is a digital currency intelligent AI-quantitative trading bot platform, founded in 2021. ATPBot's mission is to become a leader in the field of digital currency trading and provide efficient, intelligent, and reliable quantitative trading solutions. ATPBot's team consists of AI algorithm and strategy modeling experts who provide collective intelligence and advanced machine learning models to drive growth and success for businesses. ATPBot seeks significant capital appreciation through a combination of quantitative methods and artificial intelligence (AI) strategies, and has developed an advanced AI algorithm model that has repeatedly outperformed the market.
Contact
Joan Trina
[email protected]