Table of Contents
Provider of AI infrastructure to the crypto, blockchain, and Web3 industry, ChainGPT has just announced the successful rollout of its NFT Generator prototype to the general public.

Try the ChainGPT AI NFT Generator: NFT.ChainGPT.org | Learn more: ChainGPT.org
Connected to the Binance Smart Chain, the ChainGPT generator is an AI-powered visual synthesizer that transforms text prompts into breath-taking images and NFT collections. From unique 1-of-1 memorabilia to an assemblage of 10,000 pieces, users are now just 30 seconds away from deploying their imaginations on-chain.
Entrepreneurs of from all walks of life are looking to integrate NFTs into their project supply chains to strengthen the relationships with their communities and expand their product suites. However, creating NFT collections manually has been extremely costly in time, effort, and money.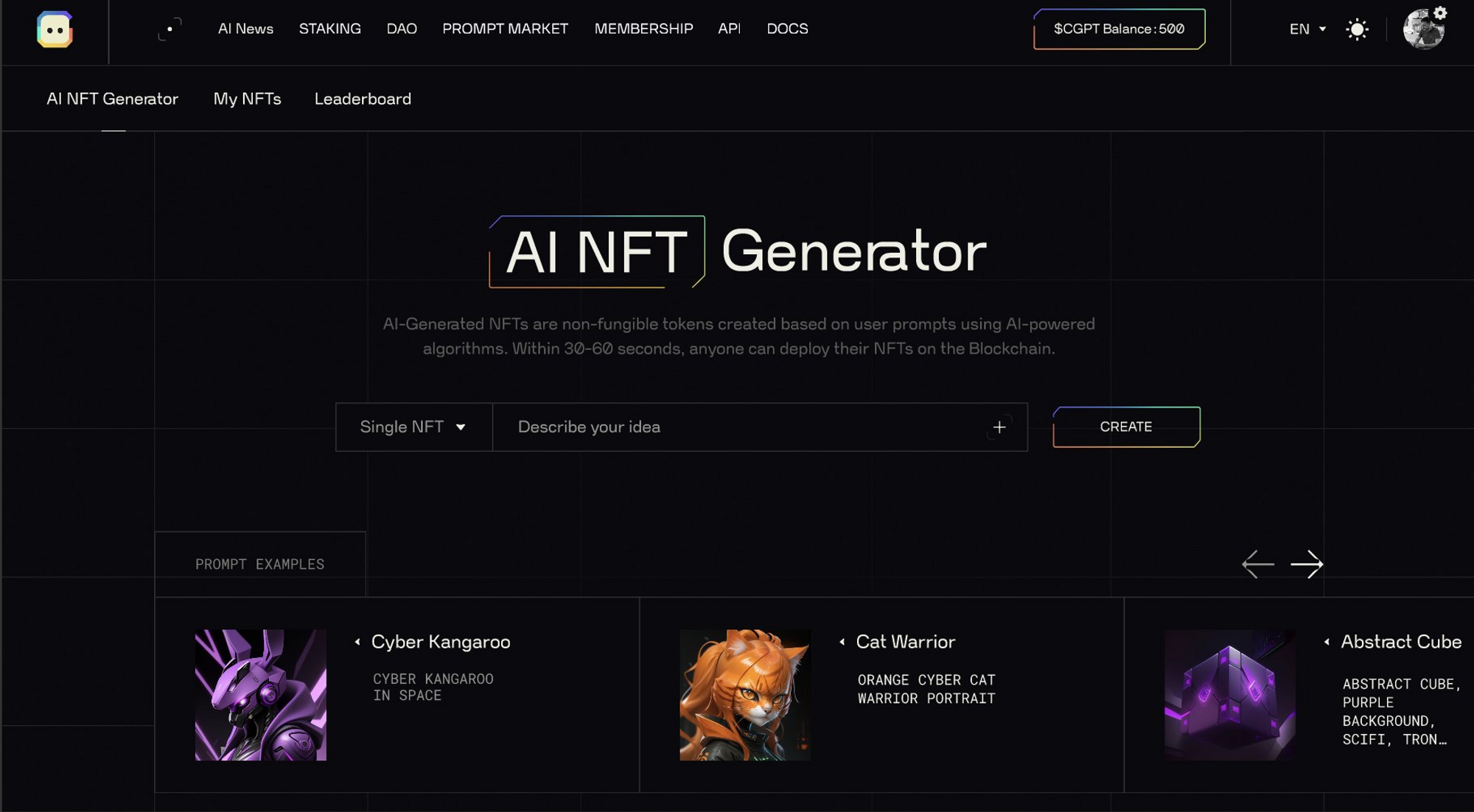 ChainGPT is lowering the barriers to entry by compressing costs by order of magnitude, streamlining the creative process, and packaging everything into a comprehensive user interface, the AI-powered generator is fulfilling the promise of equalizing the playing field and inviting a new caliber of market participants into the world of Web3. Whether a verbal artist, computer engineer, or somebody without any technical background, the ChainGPT AI Generator will deliver the highest quality results.
Ilan Rakhmanov, CEO of ChainGPT said:
"At ChainGPT, our main focus is to solve real web3 problems by utilizing AI. Making simple tasks like generating NFT collections, affordable, and well... simple."
Creating on-chain NFT collections was never easier.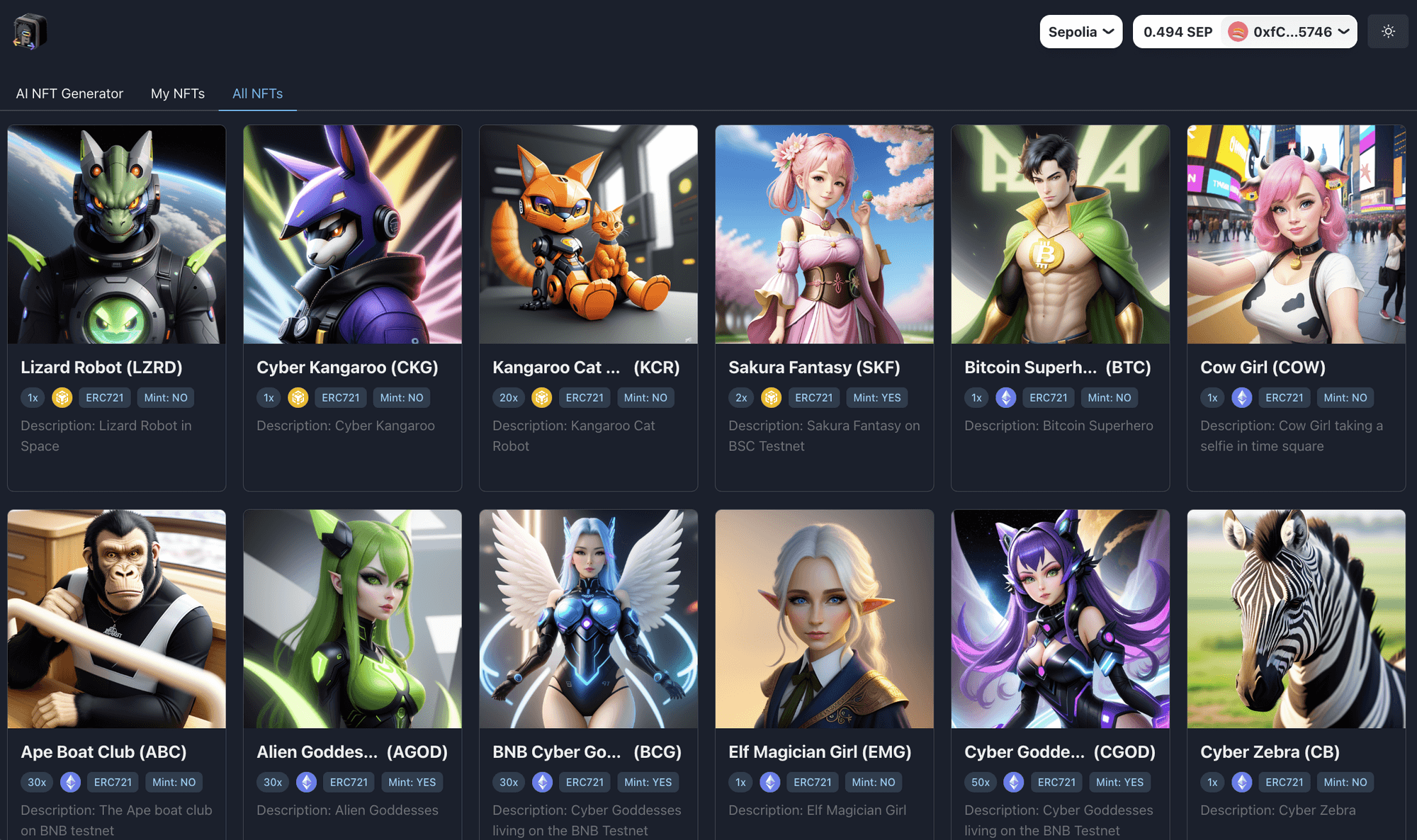 Try it yourself: https://NFT.ChainGPT.org.
Leveraging all leading technological breakthroughs in the fields of machine learning, NLP, and transformer architecture in its design, the ChainGPT AI NFT generator has been purpose-built to realize the most abstract ideas and turn arbitrary concepts into tangible, visual, on-chain products.
On a mission to get AI technology into the hands of the masses and on-board them into Web3, ChainGPT is changing the game and differentiating its NFT generator from any other by working on architectural solution to move the entire computational process on-chain as well. By bringing the entire creative cycle on-chain, a higher degree of quality assurance can be enabled and counterfeit activity deterred with fully traceable object provenance.
About ChainGPT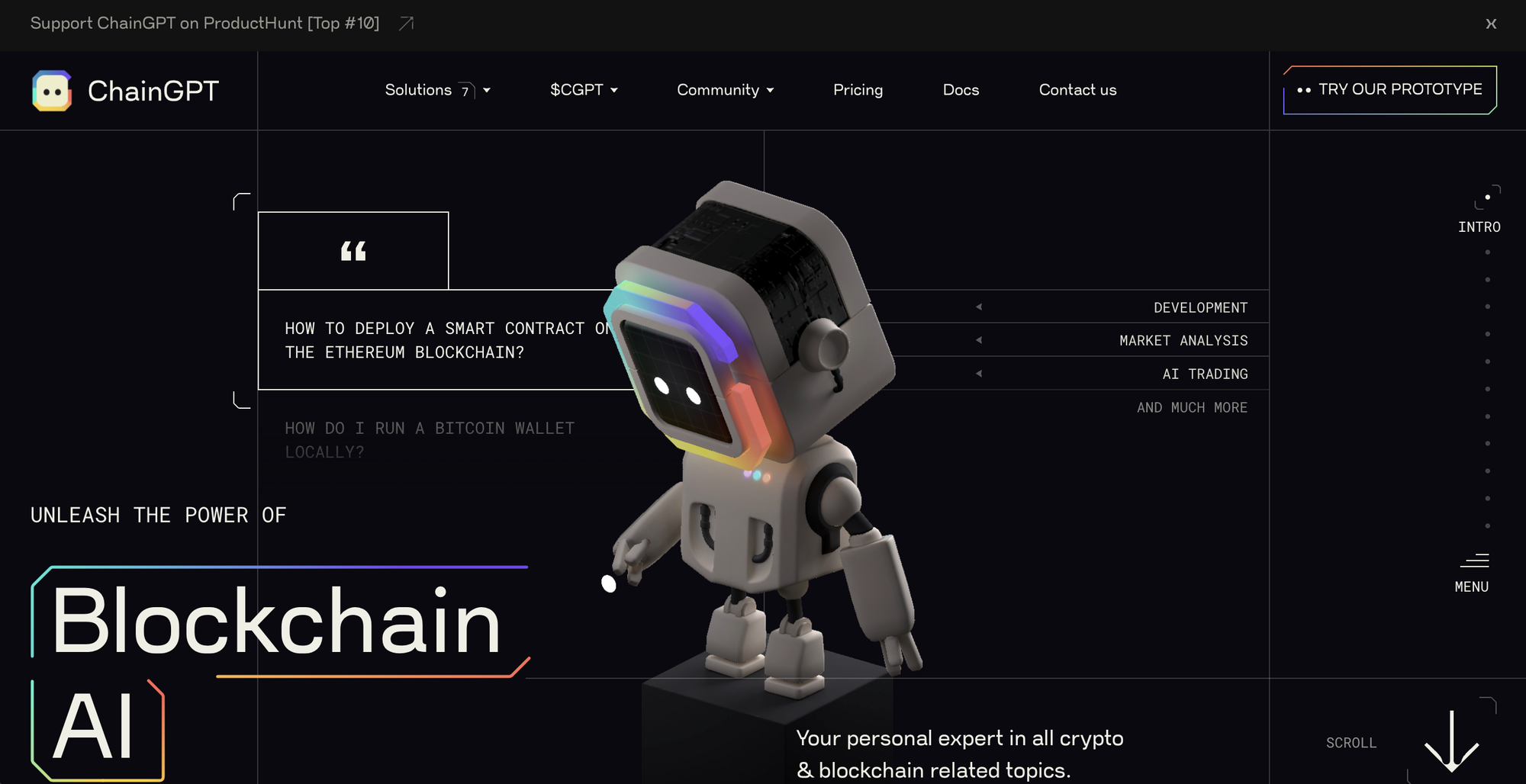 ChainGPT is the provider of AI-powered infrastructure for the crypto, blockchain, and Web3 industry. From automated smart contract generation and auditing, to autonomous community management, advanced Web3 AI chatbot, AI-powered news aggregation, and NFT generation, ChainGPT is the most sophisticated, end-to-end AI solution on the market.
—> To learn more about ChainGPT visit the official ChainGPT.org website
Disclaimer: This article is provided for informational purposes only. It is not offered or intended to be used as legal, tax, investment, financial, or other advice.