Table of Contents
Pro analyst provides the charts that show that bitcoin and crypto are about to embark on their next bull market.
Steve Courtney is the founder of CryptoCrewUniversity, an educational platform that helps subscribers make sense of the crypto market. He seeks to help those that use his platform predict at which stage of the cycle crypto is in.
Bitcoin bull cycles
In Courtney's weekly newsletter he starts by looking at the previous bull and bear markets for bitcoin. His analysis is that we are probably in an accumulation phase (yellow rectangle) and that once price starts ticking up out of this accumulation phase then the bull market will begin.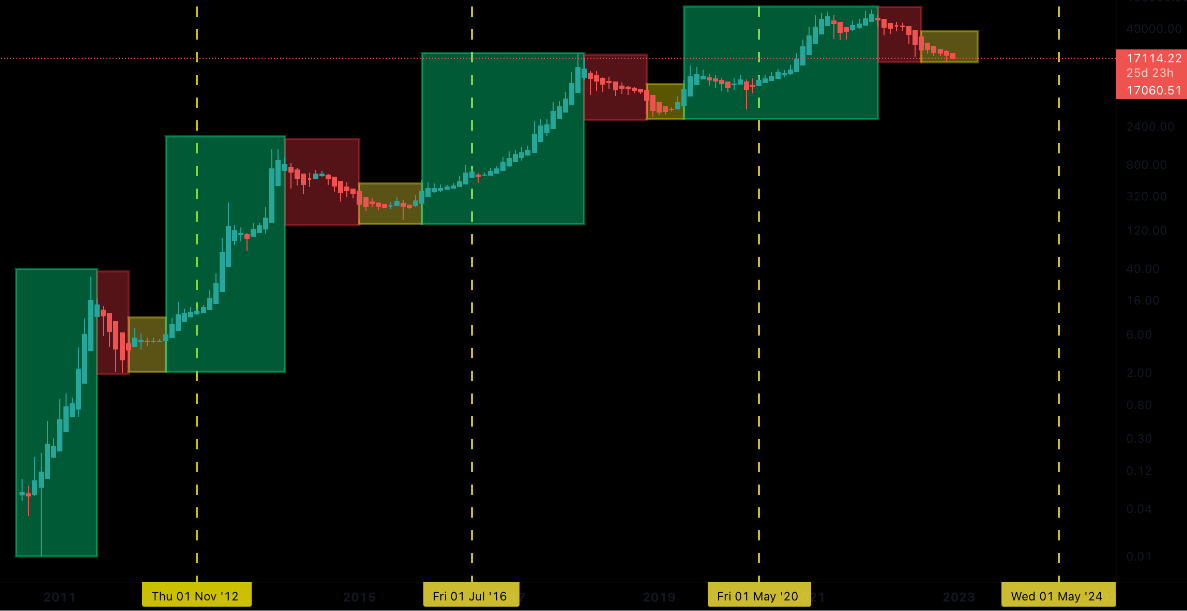 Source: Crypto Crew University Market Report
Courtney's view is that the chart shows that bitcoin moves in 3 to 4 year cycles, with the halvenings "dictating the trend". He sees the bull run trends becoming longer, and predicts that the next bull market will commence near the end of the first quarter of this year.
Total market cap excluding bitcoin
Courtney shows how the total value of the alts (excluding bitcoin) has fallen from $1.7 trillion in November 2022, to its current value of $440 billion, which is a 75% decrease in value, matching the fall in the 2015 bear market.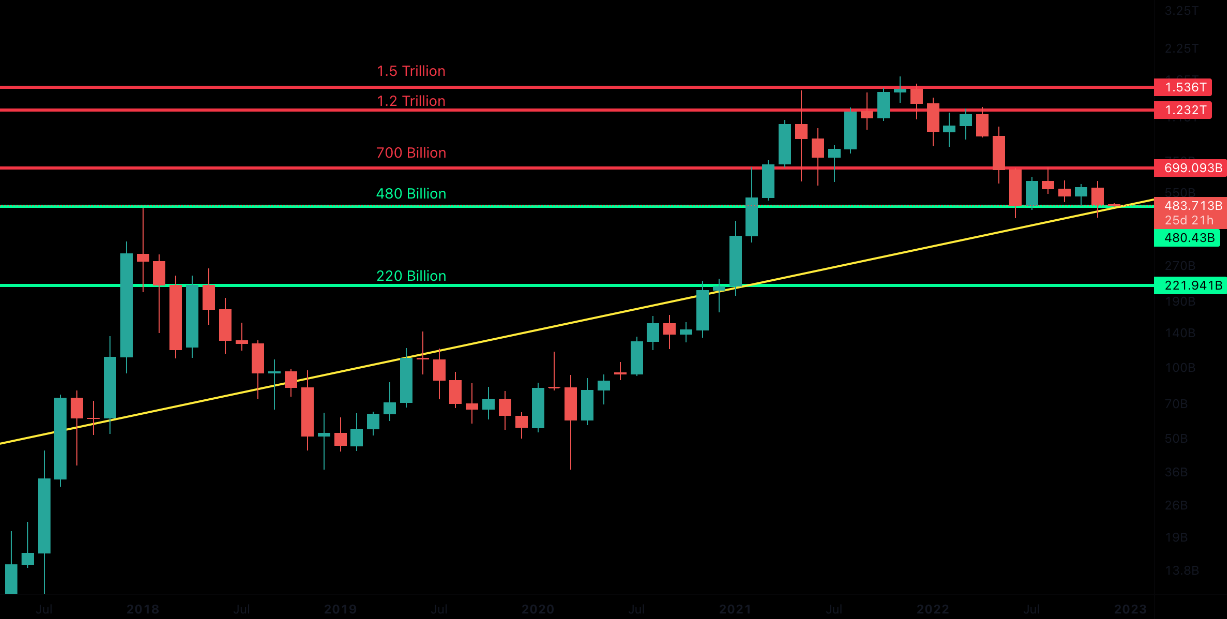 Source: Crypto Crew University Market Report
Coutney's chart shows how the total market cap is respecting the long-term trend (yellow line), and is holding support at $480 billion. Losing support would take the crypto market back to around $220 billion.
Resistances to be overcome during the coming bull market are marked off at $700 billion, $1.2 trillion, and $1.5 trillion.
Courtney believes that the confluences in the charts give us a good idea of where the crypto market is going to go over the next few months.
Disclaimer: This article is provided for informational purposes only. It is not offered or intended to be used as legal, tax, investment, financial, or other advice.