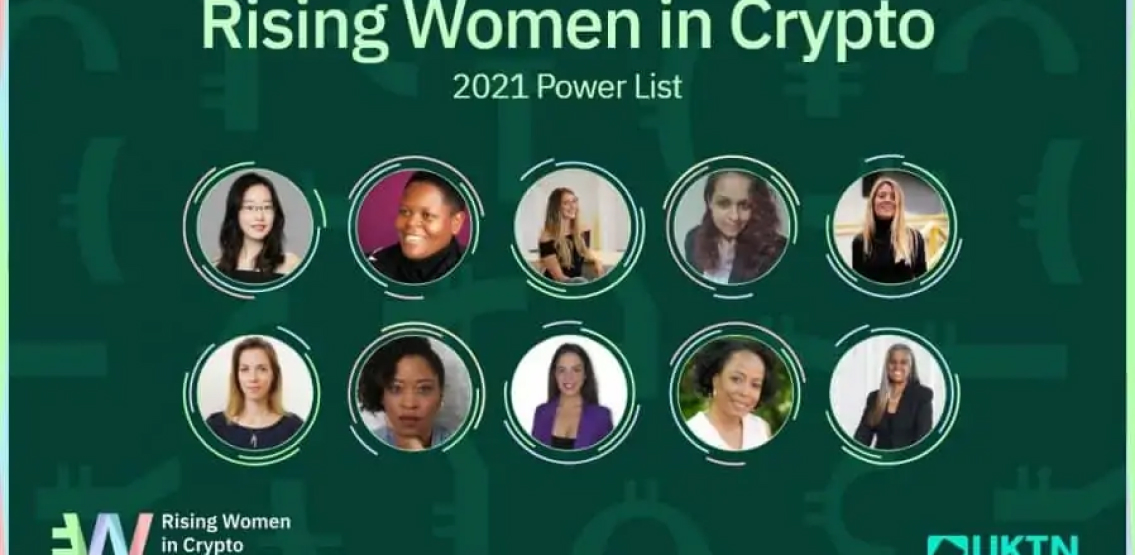 A key part of Wirex's 2021 Women in Crypto campaign, has been the Rising Women in Crypto Power List, designed to celebrate the achievements of women in the crypto industry, and dismantle the male-dominated stereotype associated with the industry.
Wirex has held a number of events to showcase the women who are innovating within the crypto sector, including the recent Women in Crypto live event, in partnership with UKTN, which saw a line-up of women discussing the future of the crypto industry.
The Rising Women in Crypto Power list 2021 marks the second year that Wirex has come together with UKTN to celebrate ​​the top ten most inspirational women in the crypto industry. The finalists who made this years crypto power list include founders of crypto companies, crypto news editors, and content creators:
In no particular order, this is the Wirex and UKTN's 2021 'Rising Women in Crypto Power List':
Lavinia Osbourne, Founder, Women in Blockchain Talks

Ekta Mourya, Crypto News Editor, FXStreet SLU

Genevieve Leveille, CEO and Founder, AgriLedger

Galia Benartzi, Co-Founder, Bancor Network
Olayinka Odeniran, Founder and Chairwoman, Black Women Blockchain Council

Erica Stanford, Founder & CEO, Crypto Curry Club

Diane Dai, CMO and Co-Founder, DODO

Alakanani Itireleng, Founder and CEO, Satoshi Centre

Lea Thompson, Content Creator, Girl Gone Crypto
Caterina Ferrara, Founder, Blockchain Ladies
Amy Barker, Wirex Head of People and Power List judge commented on this years list, remarking upon the incredible women in the sector who were nominated this year:
"The calibre of nominees this year was truly outstanding, and it was extremely difficult to narrow down the list to just ten women. At Wirex, we've built our culture around empowering everyone to get involved and recognising everyone's successes, which is why we're proud that our Women in Crypto campaign has attracted the attention of so many people wanting to highlight the amazing achievements of their friends and colleagues."
The power list for women in crypto recognises the achievements of these women who currently work in crypto, but also seeks to encourage more women to work in this field and rise up in this industry.
Disclaimer: This article is provided for informational purposes only. It is not offered or intended to be used as legal, tax, investment, financial, or other advice.