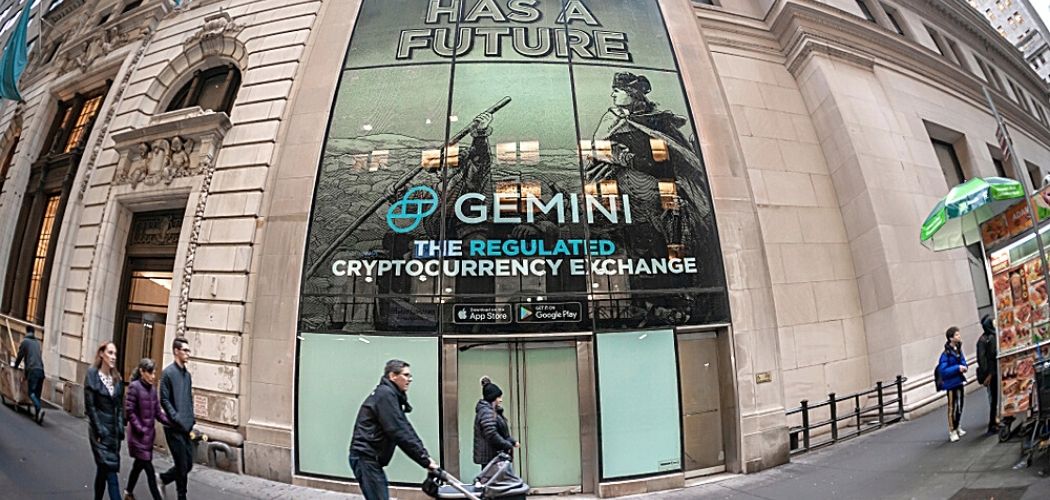 Gemini Trust Co., the cryptocurrency exchange founded by Tyler and Cameron Winklevoss, is seeking to raise $400 million at a company valuation of $7 billion.
New Funding Round For Gemini?
No information about the fundraise has been officially declared yet. The news came through a Bloomberg report that cites anonymous sources. The company is working on leading a $400 million funding round. However, the amount could change since nothing has been officially finalized. If they are successful in bagging the $400 million funding, it will elevate the company's valuation to unicorn levels, i.e., $7 billion.
Crypto Exchanges Making Record-Breaking Deals
If the deal goes through, Gemini will join the ranks of crypto exchanges like Coinbase Global and blockchain tech companies like ConsenSys, who have cashed in on the crypto-favorable market, roped in several mainstream investors, and drastically increased their market valuations. The upswing in crypto investments is in part contributed by BTC hitting a new all-time high of around $68,000 in November. In fact, according to a recent Bank of America survey, many global fund managers are expecting BTC to hit $75,000 in the next 12 months.
On November 17, Ethereum developer ConsenSys had announced that it is seeking a $200 million fundraising, which would balloon its valuation to $3.2 billion. Back in August, FTX broke several records to clock in a $900 million funding round, which was followed up by another round in October that brought in $400 million. The company is valued at a whopping $25 billion.
Gemini's Compliance-Focus Attracts Partners And Investors
The two co-founders of the Gemini exchange, Cameron and Tyler Winklevoss, have been early BTC supporters and have invested in multiple crypto-related startups. Gemini was created to establish a compliance-focused crypto exchange. With the ups and downs in the US crypto market, thanks to regulator interference, Gemini's compliance-focused operations model could have an advantage. The exchange had about $268.3 million in daily spot volume, compared to Binance's $30.2 billion.
In early November, it was announced that Gemini had partnered up with Commonwealth Bank of Australia (CBA) and blockchain analytics firm Chainalysis to offer direct crypto retail services for the first time in the country through the bank's mobile app, CommBank.
According to the Business Development Head of Gemini, Dave Abner,
​"The exponential growth of digital assets internationally, coupled with Gemini's institutional-grade security and proactive regulatory approach, positions this partnership to set a new standard for banks and financial platforms in Australia and across the globe."
Disclaimer: This article is provided for informational purposes only. It is not offered or intended to be used as legal, tax, investment, financial, or other advice.