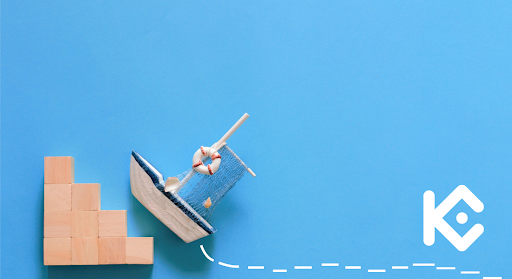 KuCoin, a leading digital crypto exchange that has been named one of Forbes Best Crypto Exchanges for 2021, has recently unveiled its latest offering, a Fiat account, meaning users can make deposits directly in Fiat currency, and use these funds to buy a selection of crypto assets.
Traditionally, users of digital exchanges who want to purchase cryptos would need to use a wallet to do so, in a more cumbersome user flow. They would first need to deposit currency into their wallet, and from there transfer it to a third-party digital exchange. This process is not user-friendly, and having an extra stage for someone new to the world of cryptos is not helpful. KuCoin, however, has facilitated the process of buying, selling and trading digital assets, by effectively cutting out a stage of the user journey.
The smooth crypto buying process
Users can deposit USD into their accounts, using either a credit or debit card and from here, buy a range of 400 digital assets, which include the leading crypto coins, such as Bitcoin, Ethereum and stablecoins like USDT. Soon, KuCoin will also be adding support for a whole range of 50 other currencies including the EUR, AUD and RUB.
This product is added to a stable of other existing Fiat channels, including Peer to Peer Fiat Trading, and payment gateways, including Simplex, Banxa and BTC Direct, allowing users to deposit in Fiat.
To mark the launch of this new product, KuCoin are rewarding users with a new promotion, which starts on November 2nd at 18:00 (UTC), until November 5th at 18:00. The promotion awards the first 100 users who purchase USDT on KuCoin using their Fiat Account a 50% price reduction.
Disclaimer: This article is provided for informational purposes only. It is not offered or intended to be used as legal, tax, investment, financial, or other advice.